[dropcap]O[/dropcap]nce again Sanlorenzo attends the Milano Design Week for the second year in a row with an installation project named "The Sea in Milan – Yachtville" at the Design Musem La Triennale.
Through a consistent, transversal path, which has led the company to gradually enter the world of art and design by directly participating in some of the major events related to these fields, the company returns to Milan with a project that represents an evolution of the concept presented last year, in order to let visitors learn more about Sanlorenzo and the unique creative and design approach that has allowed it to revolutionize the concept of living on board.
Loosely based on the scene design adopted by director Lars Von Trier in the film Dogville, the installation The Sea in Milan – Yachtville displays the groundbreaking interior design project signed by Piero Lissoni for Sanlorenzo's yacht crossover SX88.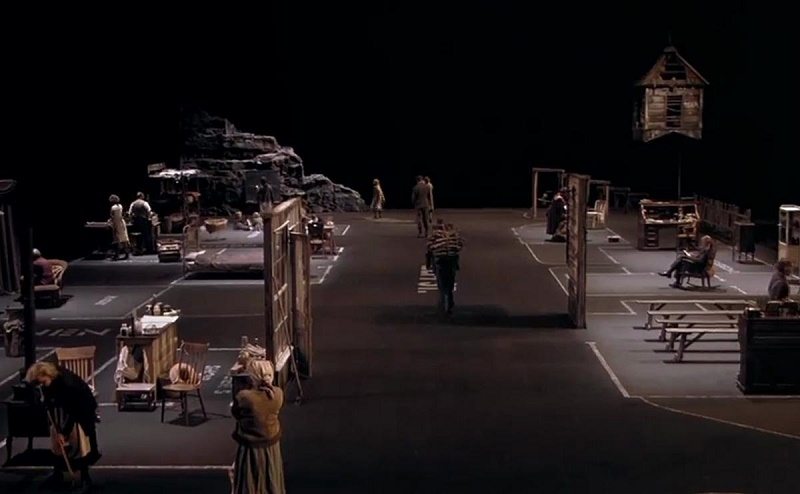 At the exhibition of the Triennale, the silhouette of yacht SX88 is graphically highlighted on the floor through an abstraction of internal areas where actual furniture items, produced by internationally-renowned design companies, are theatrically placed: visitors are invited to board the yacht, moving freely from bow to stern inside an area which reproduces the open-space living/dining environment of SX88.
Reflecting its outline on the surface of buildings while slowly flowing through space, Sanlorenzo's yacht peacefully sails on metaphorical seas leading visitors to unknown destinations.
Su di essa risaltano unicamente gli elementi connotativi di uno stile, di una filosofia di vita, in cui si collocano teatralmente gli ingombri di alcuni ambienti arredati: il visitatore è così invitato a salire a bordo dello yacht, muovendosi liberamente da poppa a prua in uno spazio che riproduce l'ambiente living/dining open space di SX88 attraverso i pezzi di arredo reali, prodotti dalle aziende che rappresentano l'eccellenza del design internazionale tra i quali Boffi, Cassina, Knoll, Living Divani ecc., scelti da Piero Lissoni con lo scopo di conferire un sapore domestico al progetto di interior.