[dropcap]S[/dropcap]anlorenzo has just announced the succesfull conclusion of the institutional placement offering with price set at Eur 16 per share, for a total capitalization of Eur 552 mln. The date of commencement of trading of the ordinary shares of the Company, subject to verification by Borsa Italiana of the existence of the requirements for distribution to the public, is scheduled for Tuesday 10 December 2019. The offering reserved for institutional investors involves the ordinary shares of the Company, which will be listing on the Mercato Telematico Azionario ("MTA") – STAR segment, organized and managed by Borsa Italiana S.p.A..
The Offering encountered strong interest by the Italian and international investor community, with demand at the Offer Price for approximately € 290 million by leading qualified investors and particularly by long only ones, states in the press note the company, with approximately two thirds of the demand coming from international investors and about a third from Italian investors.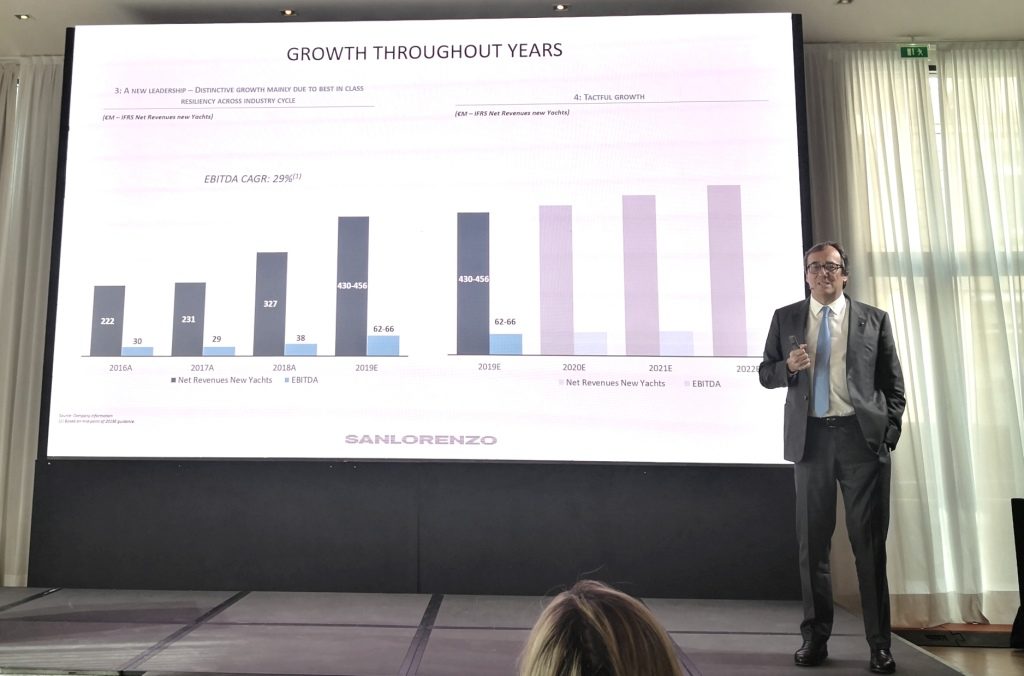 The Offering comprises 4,500,000 newly-issued shares resulting from a capital increase with exclusion of pre-emption rights, and 7,600,000 shares offered for sale by Holding Happy Life S.r.l., Company's majority shareholder controlled by Massimo Perotti, including 1,100,000 Over Allotment option Shares being subject to the exercise of the greenshoe option.
Based on the Offering Price, the total value of the transaction, including the Greenshoe Option, amounts to € 193.6 million and the resulting capitalization of Sanlorenzo is € 552 million, including the € 72 million capital increase.
In the event the Greenshoe Option is exercised in full, the free float will be 35.1% of the Company's share capital. Holding Happy Life S.r.l. will hold approximately 60% of the total share capital.