[dropcap]P[/dropcap]ROJECT 400 – SEA EAGLE II has finally left her "home" since she was created at the shipyard in Vollenhove (The Netherlands). The yacht has been seen for the first time after she exited the shed on January 8th.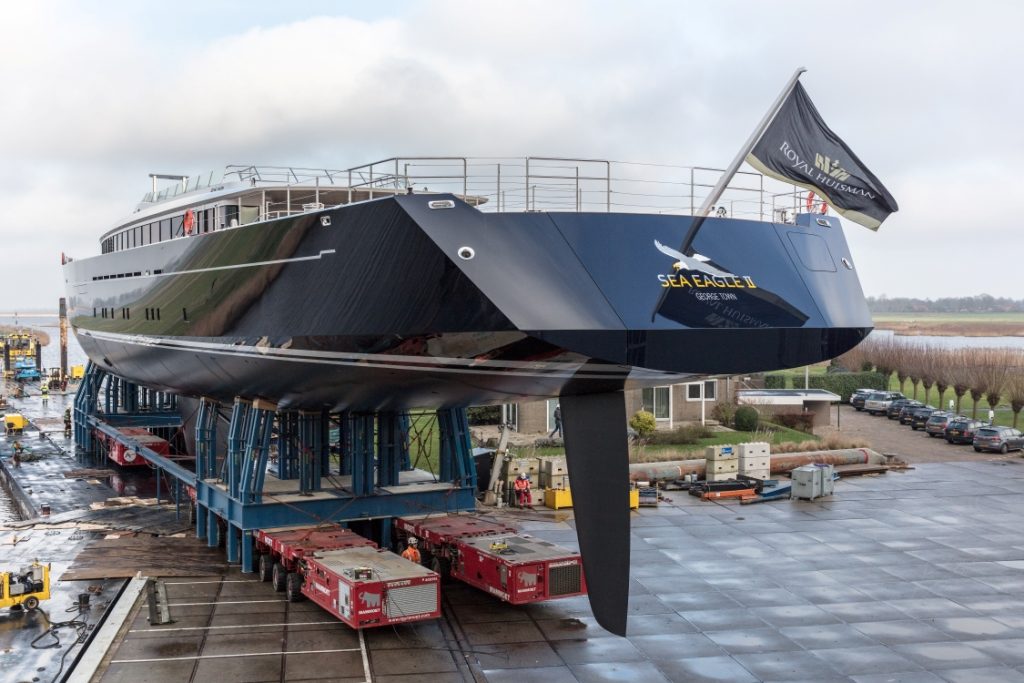 SEA EAGLE II is an 81m/266ft truly breathtaking contemporary three-masted schooner, as well as Royal Huisman's biggest yacht ever. It was commissioned by the Owner of the 43m Royal Huisman sailing yacht SEA EAGLE, which was delivered in 2015. The Owner confirmed his trust in the shipyard to build his ultimate dream-yacht: Royal Huisman was able to turn this dream into a striking reality, keeping its promise of "If you can dream it, we can build it". The yatch was penned by Dykstra Naval Architects and designer Mark Whiteley.
The imposing overall length and the sturdy plumb bow make the SEA EAGLE II not only powerful and recognizable all over the world, but also the seventh largest sailing yacht in the world. Upon delivery to her Owner this spring, SEA EAGLE II will be also the world's largest aluminium sailing yacht.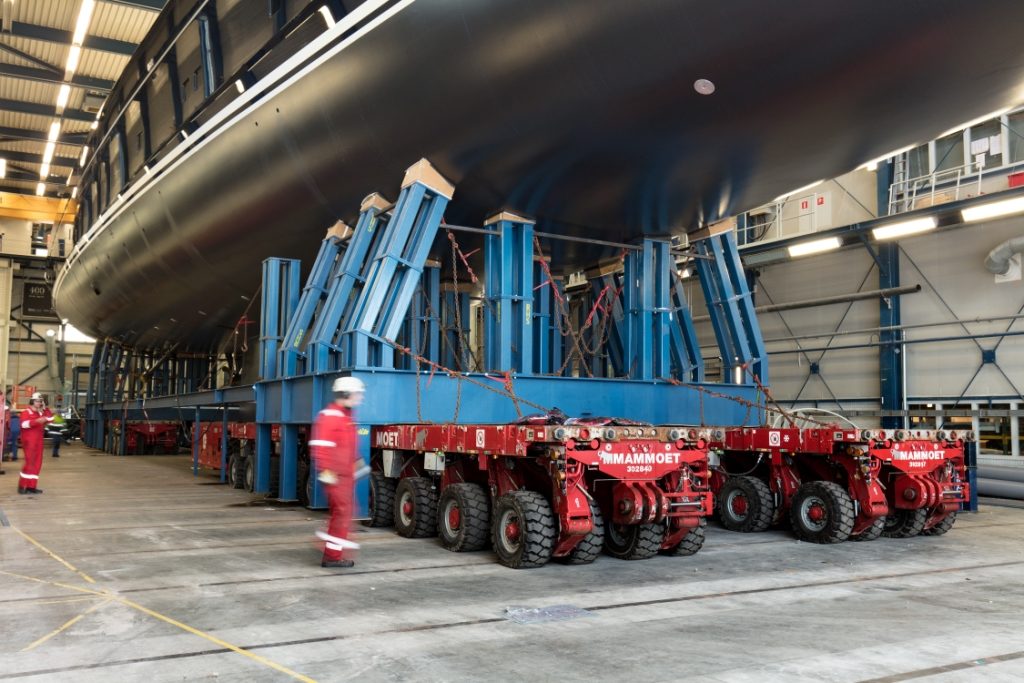 Project 400 is progressing on schedule; her carbon composite Rondal Panamax rig is set to be installed upon launch at Royal Huisman Amsterdam to prepare her for sea trials and on-board crew training.