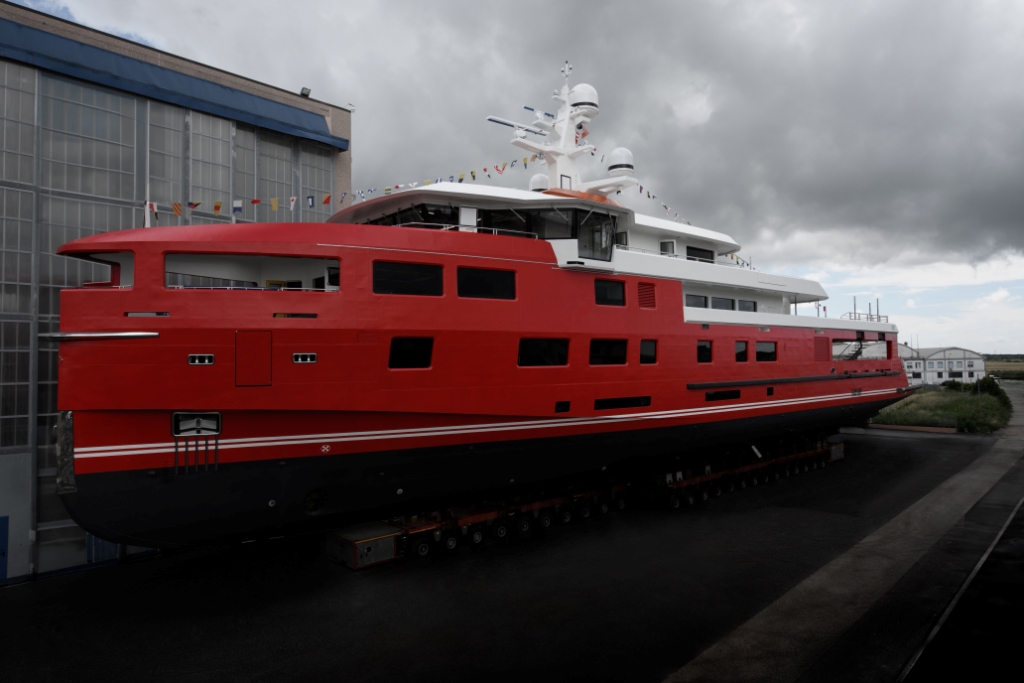 After no stress and alchemy, rossinavi has launched a new creation, its first expedition yacht, a new 59m luxury yacht with the exterior design by gian paolo nari and interiors designed by fm architettura.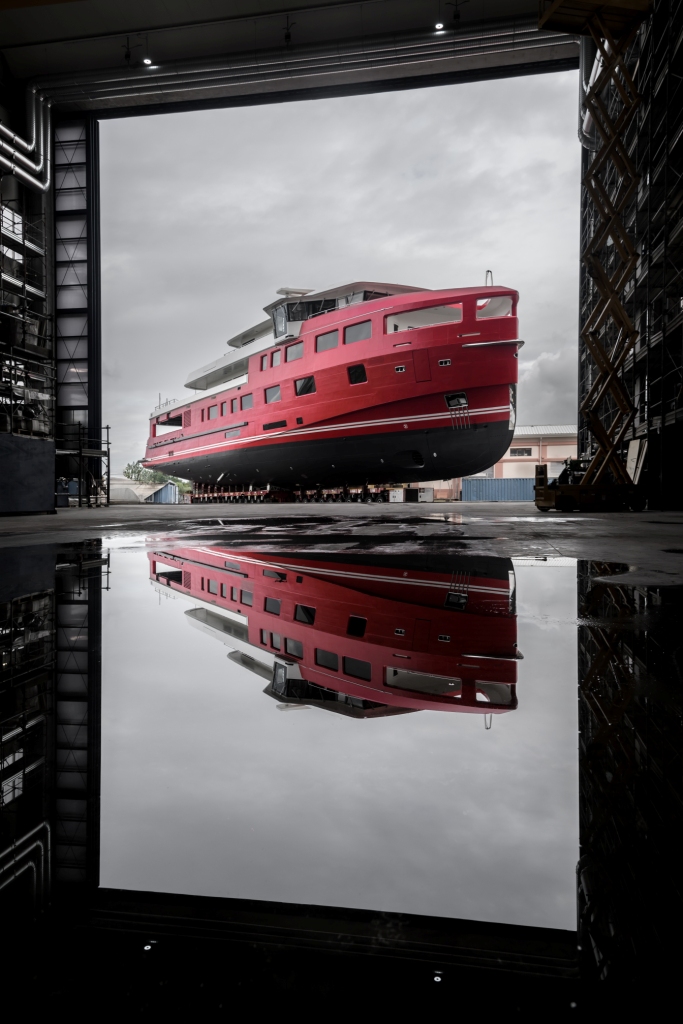 Last June, Ialian shipyard Rossinavi launched its first 59.4-metre expedition yacht M/Y Akula from its Pisa facilities. Fitted with diesel-electric propulsion and dynamic positioning, this Ice Class yacht has been built to fulfill the owner's dream of world exploration. ACP Surveyors represented the owners also acting as project managers.
M/Y Akula was jointly developed with the owner, who was actively involved in the entire concept and development process. The result is a luxury expedition yacht, the first in the Rossinavi fleet, created with the goal of navigating over long distances. An expedition yacht structured with a sturdy hull that allows cruising in remote areas while ensuring absolute safety.
Each space outsizes standard yachts, allowing for large storage areas and comfortable crew accommodation. M/Y Akula is a vessel that, by meeting certain standards of eco-sustainability, expresses strength, safety, and the ability to travel long distances.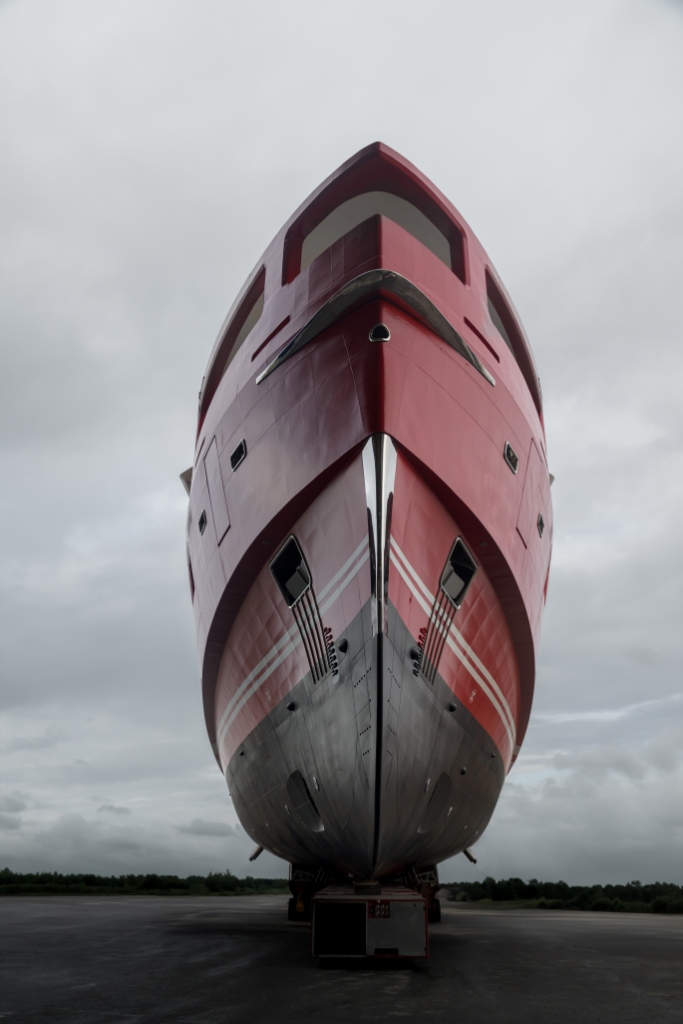 "In order to fulfill the owners' brief, great importance has been given to efficiency and ocean-going capabilities". said Andrea Carlevaris Founder and CEO of ACP Surveyors.
"This sturdy fully custom vessel is able to venture in hot and cold climates in remote areas of the world for a long period of time with optimized fuel consumption and low impact on the environment".
At the owner's request, the yacht was also developed to support marine research activities and philanthropic projects, with a large open area capable of stowing a variety of accessories, including two custom nine-meter-long tenders and various diving equipment. In addition, there is the possibility of loading two standard 20-foot containers on board as scientific laboratories.
Key custom solutions include the forward maneuvering station being moved below deck, leaving the entire overdeck completely free as an open observation deck; in addition, the sundeck is configured as a technical area, where the emergency generator is located. The interior design has been developed to be cozy but elegant, through synergistic work between the owner and the designers.
"I was very lucky to meet this owner, who guided and empowered the entire team involved in the creation of this yacht. A real ship, a combination of elements that led to an original result: a strong but elegant vessel that fits perfectly with our view of modern yachting", said Francesca Muzio, Founder of FM Architettura.
---
This article is published in Superyacht Digest, Summer Issue 2023
Read it from our digital bookcase
---
Last April another vessel touched the water at Rossinavi shipyard: it is Rossinavi's first hybrid vessel equipped with AI. The new 50m luxury yacht designed by Venice-based studio Enrico Gobbi – Team for Design, responsible for the exterior architecture and interior design.
M/Y No Stress is a sophisticated full-aluminium sporty yacht with a fast-displacement hull. The vessel has a double power system: two MTU 16V 2000 M96L diesel engines and two electric motors powered by the generators and the battery pack; when in electric mode, the system is managed by an AI that monitors its consumption.
The overall exterior design of No Stress is inspired by the sophisticated style of automotive icons. Key features and captivating aesthetic elements, such as its slender silhouette and dynamic sleek lines, make it well balanced, elegant, and fast, while the interior is minimal but with accurate architectural details.
In recent years, Rossinavi has focused heavily on the development of high-efficiency vessels that, in combination with BluE technology, allows for environmentally friendly cruising.  No Stress is composed of two propulsion systems and independent of each other. No Stress can offer up to five different operating modes therefore adapting perfectly to every need, always offering unique experiences while in navigation.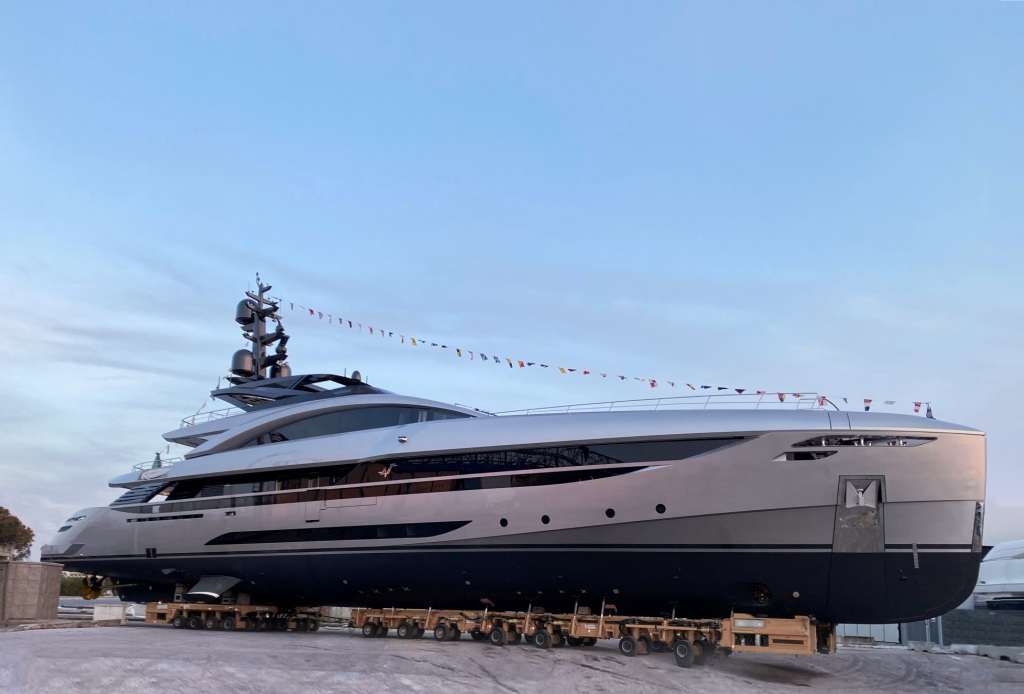 "We are very proud to launch our very first BluE project. No Stress is a hybrid vessel characterised by a strong sporty attitude. It is a high-performance super yacht with dual fuel: diesel and battery. Artificial Intelligence allows you to enjoy the electric experience on board to the fullest. This is only the beginning, as this technology will be optimised next year, revealing its fullest expression with the launch of the Sea Cat", says Federico Rossi, Chief Operating Officer of Rossinavi.
The 50m motor yacht was commissioned by a private client who briefed Rossinavi and Gobbi's team to achieve spacious interior spaces that would organically blend in with the outdoor areas thanks to the openings on both the hull and superstructure, as well as the continuous floor to ceiling glass windows. This allows for the beautiful panorama and view of the sea to be enjoyed from each area of the vessel while in navigation.