[dropcap]I[/dropcap]talian builder Rossinavi and design studio Pininfarina have once again joined efforts to present Super Sport 65 at the Fort Lauderdale International Boat Show.
This is a new concept of superyacht whose design takes inspiration from high-performance cars and Pininfarina's iconic fluid style. Super Sport 65 is the second collaboration between Pininfarina and Rossinavi after Aurea, a 70 metre project inroduced in 2017.
With 960GT, the 65 metre all-aluminium Super Sport 65 has an 11-metre beam and draft of 2.2 metres, enabling easy access to shallow and remote bays.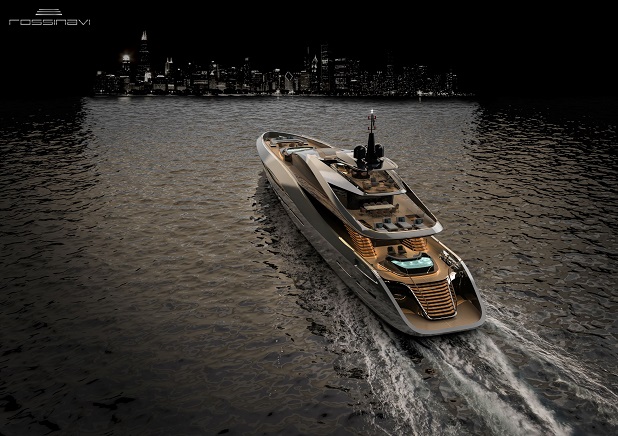 The interior has six cabins than can host up to 12 guests, in addition to seven other cabins designed for the captain and crew memebers.
"Pininfarina and Rossinavi speak the same language and share the same passions and values", commented Paolo Pininfarina, Chief of Pininfarina Group. "The result", he added, "is innovative, mixing elengance and sportiness".
The Super Sport 65 is equipped with four MTU 16V 2000 M96L 1939kW engnines and has a top speed of 30 knots and a cruising speed of 28 knots for a 4,000 nautical mile range.