[dropcap]T[/dropcap]he latest addition to the new flybridge generation has written an exciting chapter in the Riva story with its extremely sizeable spaces, new cockpit layout and double master cabin. The second hull of the new Riva 90' Argo has just been introduced for the first time to the market in Palm Beach at the International boat show from 28 to 31st March, and it is now preparing to take seas all over the world by storm with its eyecatchingly streamlined and dynamic profile. With a length of 28.49 metres (93'6'') and a beam of 6.50 metres (21'4''), the fantastic creation is based on a brand new naval project that combines and enhances the strengths of its two Riva predecessors, the 100' Corsaro and 110' Dolcevita.
"We chose a name from Greek mythology for the new flybridge in the Riva fleet: the Argo was the first ever ship to sail the seas and the famous Argonauts set out in it on their quest to find the Golden Fleece," stated Alberto Galassi, Ferretti Group CEO. "The Ancient Greeks were the first to lay down canons of beauty and perfection that are still espoused in creativity and designs today. The 90' Argo is a flybridge that masterfully combines the spellbinding charm of timeless aesthetics with practicality, stylistic research and technological innovation."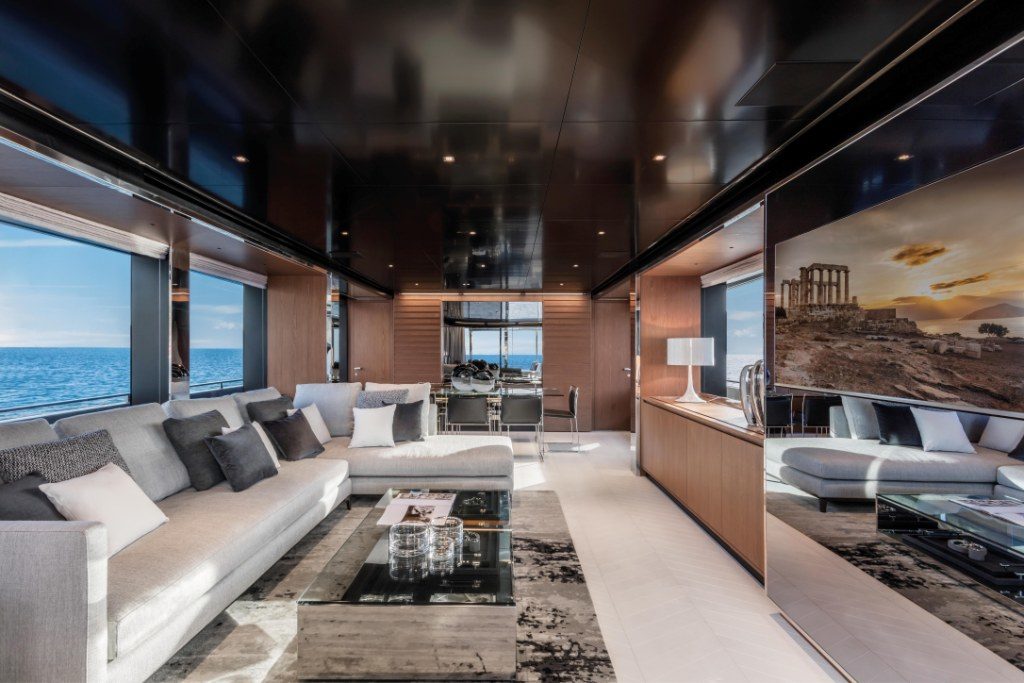 The Riva 90' Argo stems from the partnership between Officina Italiana Design (the studio founded by Mauro Micheli and Sergio Beretta) and Ferretti Group's Product Strategy Committee (headed by engineer Piero Ferrari) and Engineering Department.
The aerodynamic qualities of the new flybridge's profile are highlighted by a number of distinctive, striking exterior design features, such as the large hull windows, the long, full-height glazed windows on the main deck and the aft lateral structures with glass surfaces.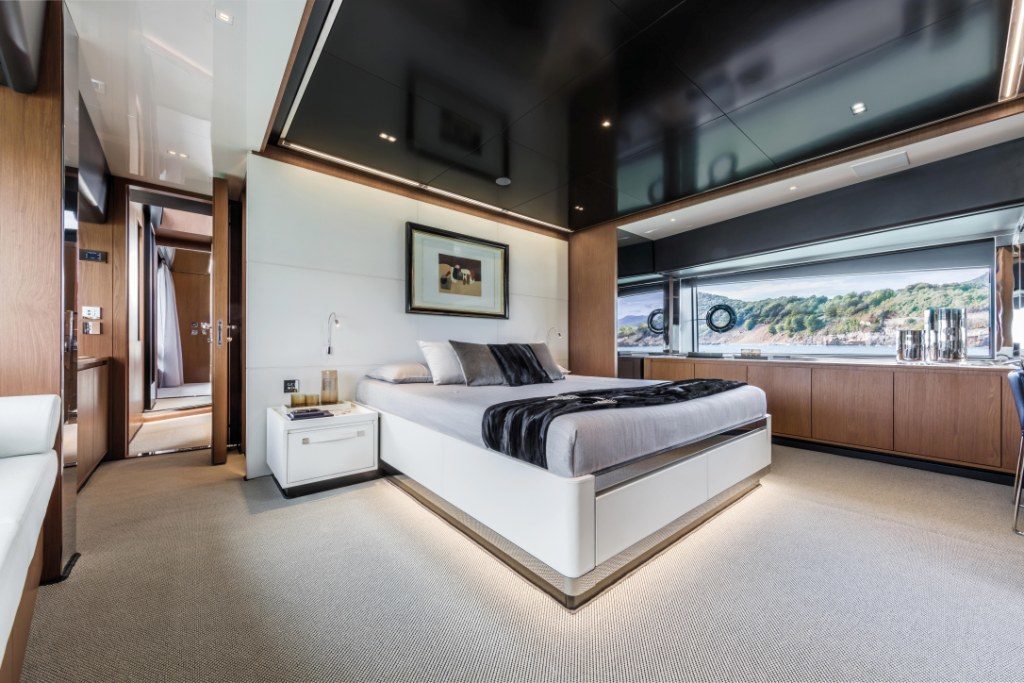 In its standard configuration, the Riva 90' comes with twin MTU 12V 2000 M96L engines with a power of 1948 MHP each. This enables it to reach a cruising speed of 22 knots and a maximum speed of 26 knots (preliminary data). Alternatively, two other types of engines are available.