[dropcap]R[/dropcap]oyal Huisman presents a new project which sees three names working together to develop what they call "the next-generation project": the 88m Dyna-Rig + 70m Shadow are the result of the collaboration between ThirtyC design studio, DynaRig creators Dykstra Naval Architects and Royal Huisman.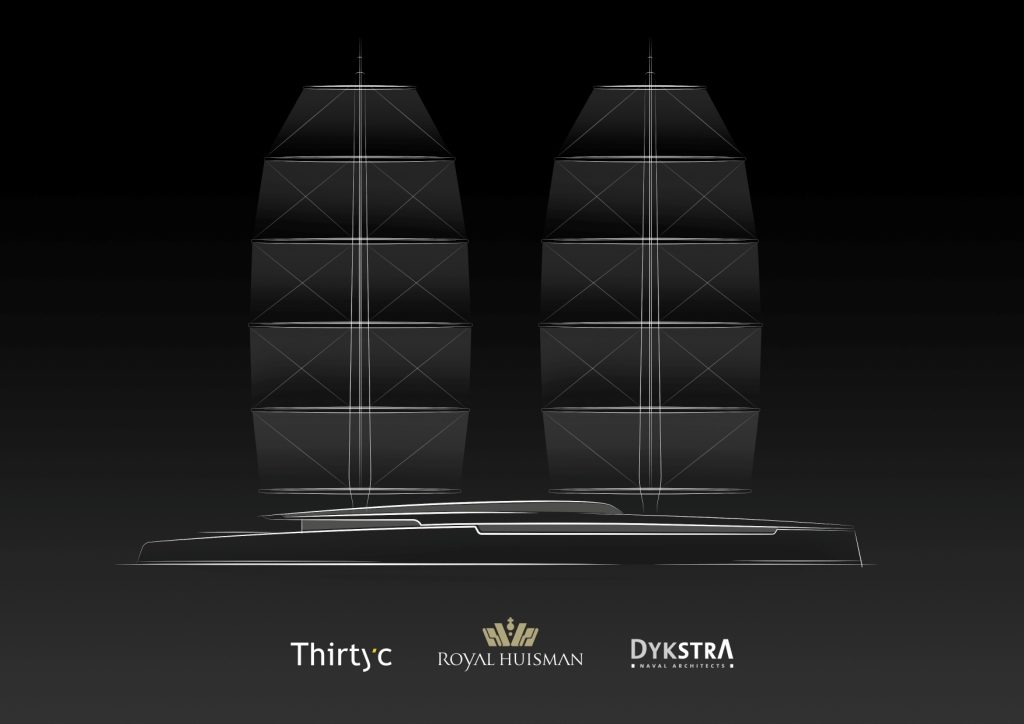 The project is conceived to bridge the gap between the experience of sailing and the adventure of the motor yacht lifestyle. Designed for the family who seeks life without compromise, the combination of dual-mast DynaRig sailing yacht and rugged Support Vessel offers unbridled freedom for both the journey and the destination.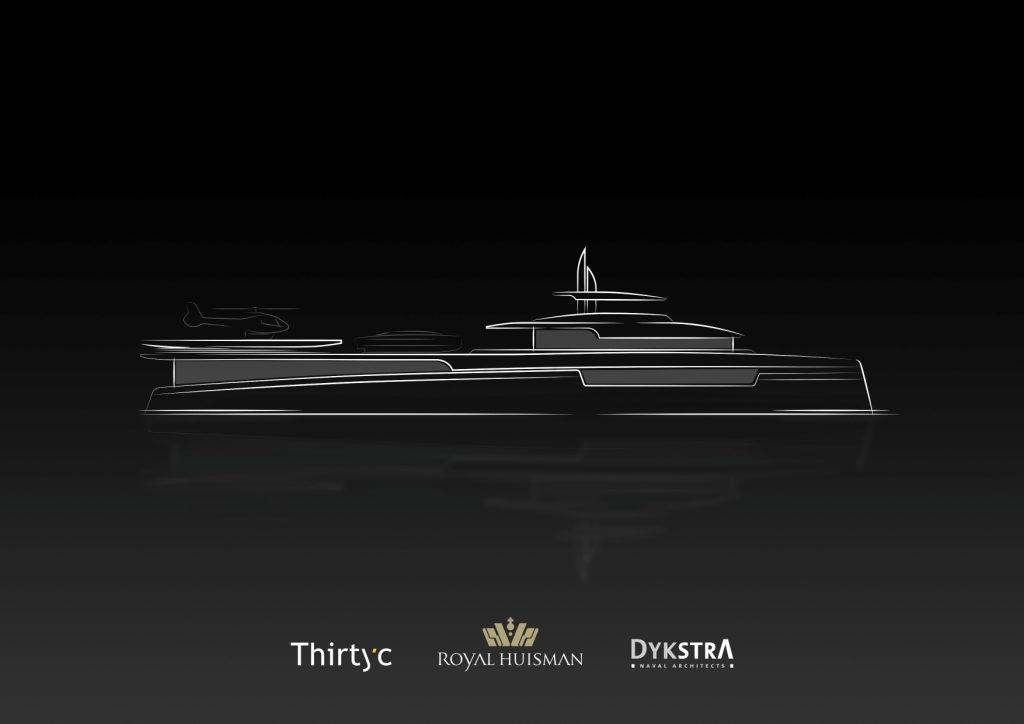 LOTUS is a masterpiece offering complete customisation, open spaces, reduced complexity in terms of both rigging and crew as well as an engineering package that fits both luxury and agility on the water.
More information will be unveiled on time for the Monaco Yacht Show 2019.
Project LOTUS:
Length of twin mast Dyna-Rig: 88 m / 289 ft
Length of Shadow: 70 m / 230 ft
Design: ThirtyC Yacht Design
Naval architects: Dykstra Naval Architects
Builder: Royal Huisman