[dropcap]A[/dropcap]fter the recent launch of the new 92-metre superyacht Aquarius in a private ceremony at its yard in Aalsmeer, Dutch shipyard Feadship is ready to amaze guests and visitors at the upcoming Monaco Yacht Show with a new set-up especially designed to showcase the world première of its Future Concept Choice. The shipyard will also have two brand-new Feadships on official display, Kamino and Vanish.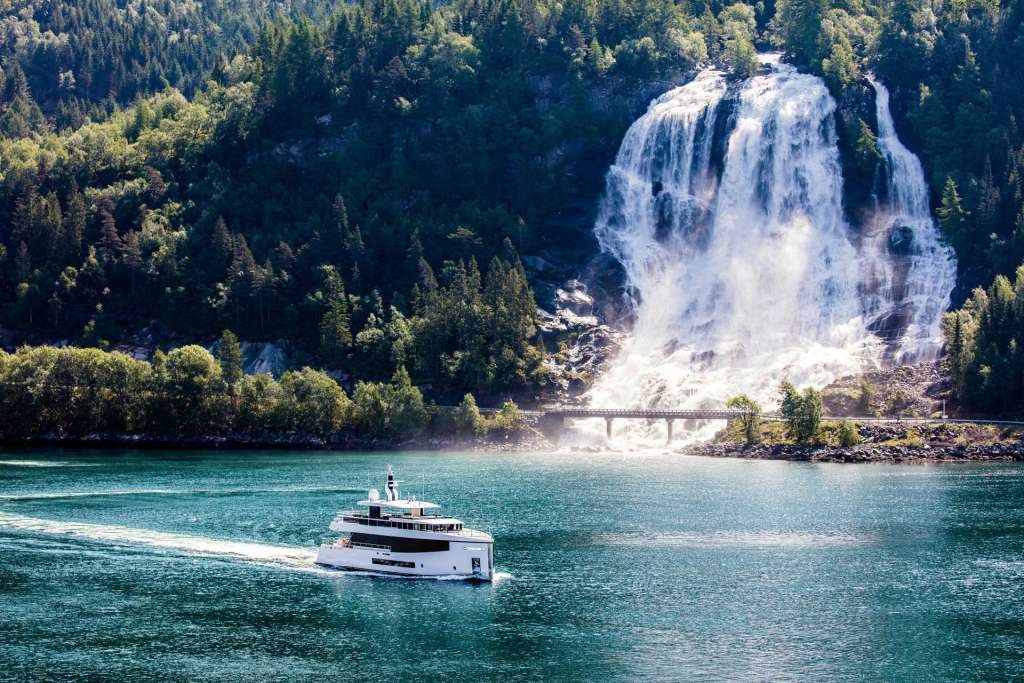 Kamino is a compact Feadship designed with length and draught chosen to allow her owners access to the fjords of Scandinavia and other parts of the world where shallower depths and restricted mooring facilities keep larger superyachts at bay. Kamino's exterior profile marries sensual sleekness with an air of masculinity, while her interior offers the same extraordinary degree of comfort to ten guests as a Feadship twice her size. A ceiling height of 2.45-metres adds to the sense of spaciousness offered by her large Windows.
Naval Architecture and exterior design are by Feadship De Voogt Design. Interiors are designed by Bannenberg & Rowell Design.Kamino is powered by 2x MTU 12V2000M93 1340 kW @ 2450 rpm.
Vanish, the first Feadship launched this year, is a 66.25-metre megayacht designed in cooperation with Eidsgaard Design, featuring a free-standing staircase flanked by a glass wall over three decks, an ingenious extendable balcony for the owner's stateroom and a highly innovative transom design.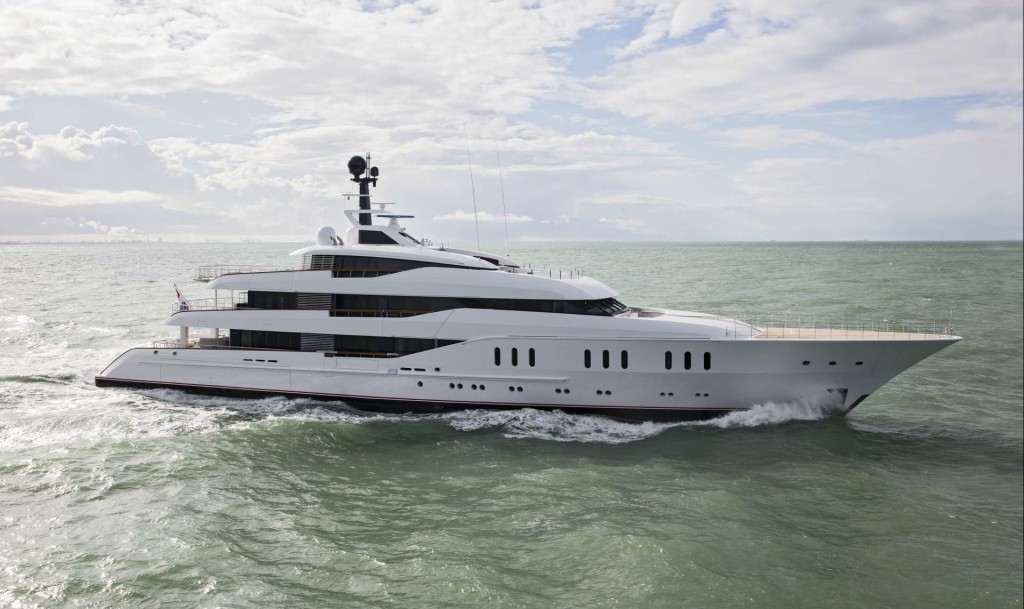 Vanish has been designed to suit the way her owners like to spend time onboard with a wide array of watersports options. With helipads on both the sun deck aft and bow area, she serves as a springboard to a world of adventures for the owners and their guests.
From the overall concept to the smallest detail, everything onboard Vanish is designed and executed to achieve the most functional and aesthetically pleasing solutions. Her modern and powerful exterior profile is softened by harmonious lines and the use of varnished teak, including cap rails with a diameter of more than 25 centimetres. The unusual transom was designed to provide intimate contact with the water while meeting the owner's desire not to feel intimidated by the hull's bulk when arriving by tender or swimming from the sea terrace.
Another cool example of fresh thinking is the full-height atrium with its free-standing staircase and breathtaking wall of glass, a unique feature on a 66-metre yacht. The balcony for the full-beam owner's suite is also without precedence and another hugely impressive feat of engineering.
Naval Architecture is by Feadship De Voogt Naval Architects, exterior design by Eidsgaard Design / Feadship De Voogt Naval Architects and interiors by Eidsgaard Design.