Grace E, the 73m Picchiotti branded motor yacht built by the Perini Navi Group, recently crowned "Motor Yacht of the Year" at the World Superyacht Awards, has arrived in the Big Apple.
Here are some shots of her passing by the Statue of the Liberty and heading to Manhattan, where she will start her summer program that includes the North-Eastern cost of US followed by the Atlantic crossing. Her initial target will be a cruise in the Scandinavian seas and then she will make her way down to the Mediterranean waters.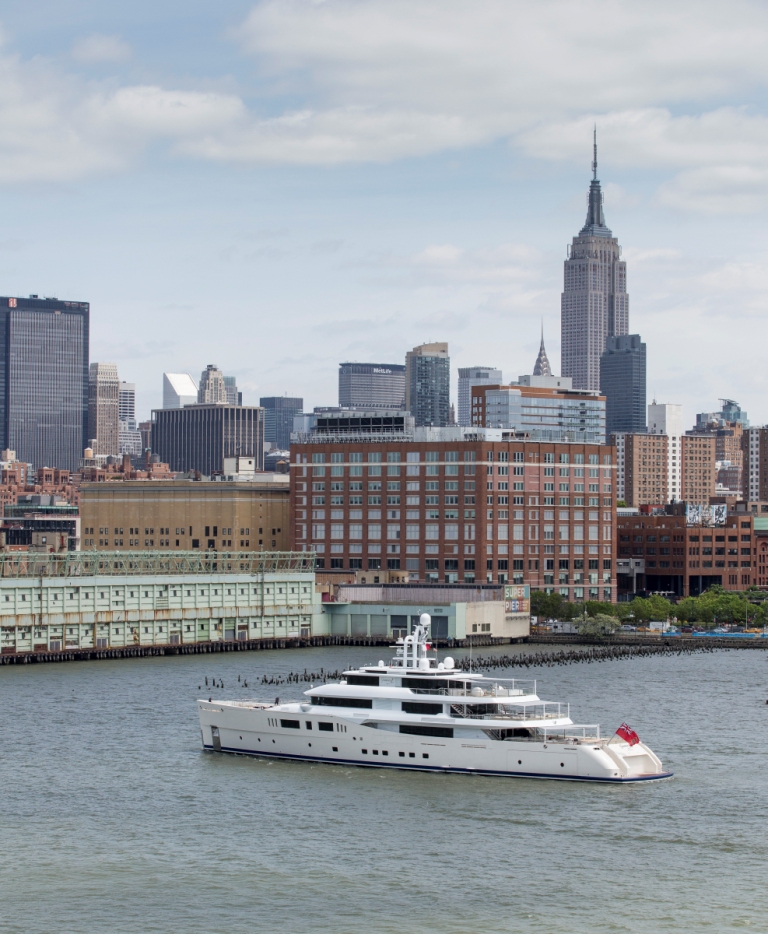 Following on the success of her two predecessors, the often-awarded 50m Exuma and the 55m Galileo G, Grace E features the same hull and superstructure design elements that characterize the series and assure efficient and  extreme long range navigation with her unique propulsion characteristics.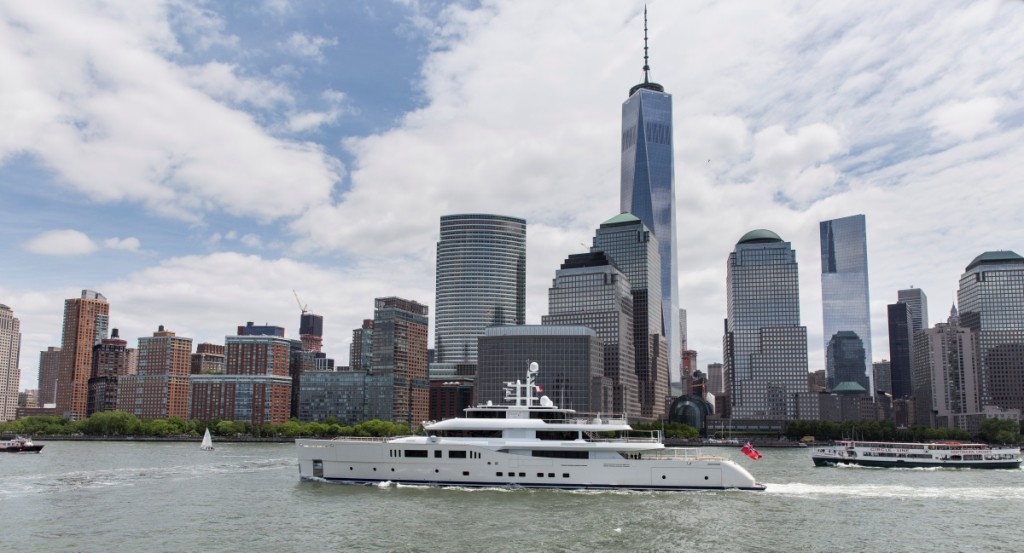 Grace E features e.g. an advanced new generation diesel-electric propulsion system with two Azipod fixed pitch propellers by ABB. The system not only allows for major achievements in fuel and power consumption, long range and efficiency but also permits remarkably low noise & vibration results.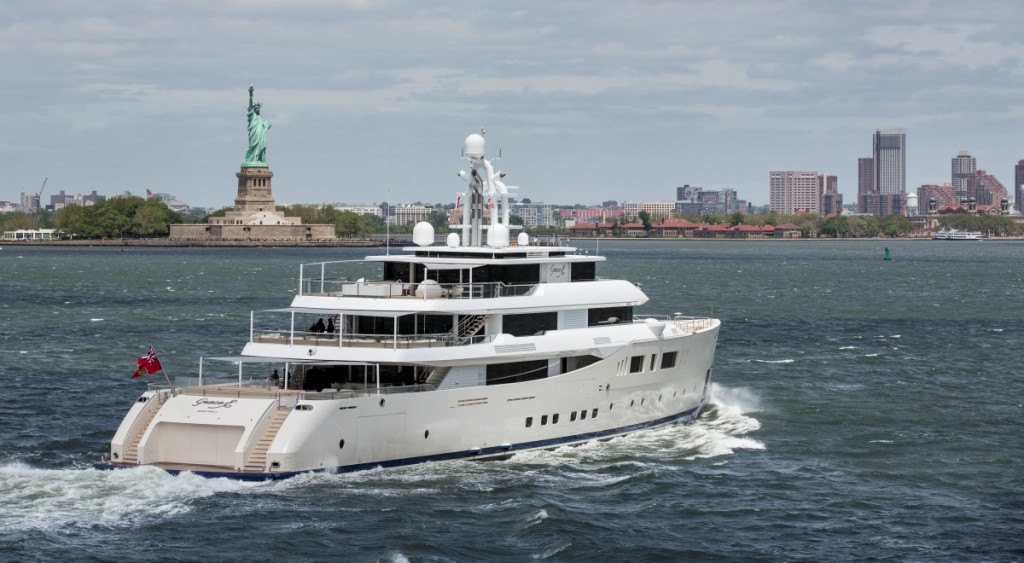 [divider style="dashed" top="20″ bottom="20″]
[toggle title="About Perini Navi" state="close"]With a fleet of 59 yachts on the water, 56 sailing yachts and 3 motor yachts, the Perini Navi Group is the world leader in the design and construction of large sailing yachts. In 2007 the Group also began to build motor yachts with the brand name Picchiotti, thus re-launching the historic Picchiotti shipyard acquired in the early 1990's. The Group is made up of the Perini Navi shipyard in Viareggio, founded in the 1980's by Fabio Perini who invented and developed a revolutionary automatic sail control system, and the Picchiotti shipyard in La Spezia where the Group constructs its motor yachts and concentrates most of its refitting and repairing work. The Perini Istanbul-Yildiz shipyard in Turkey is where the Group's hulls and deck structures are produced. Additionally, Perini Navi USA is a commercial division of the Group through which owners of Perini Navi Group yachts can arrange charters and find brokerage services for both new and previously owned Perini Navi Group yachts.[/toggle]