The evolution of South Broad Street and the transformation of Philadelphia's skyline continues as one of the world's most renowned interior designers partners with Sam Nazarian and Carl Dranoff for his first ever project in Philadelphia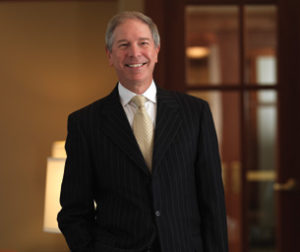 [dropcap]T[/dropcap]oday, Dranoff Properties, a premier developer and owner of luxury apartments and condominiums, and sbe, an industry-leading hospitality, lifestyle and real estate development company, announced Philippe Starck as the exclusive interior designer for the SLS LUX Philadelphia Hotel, which is set to be built at the prominent corner of Broad and Spruce Streets in Center City Philadelphia. The SLS LUX Philadelphia Hotel, with its 47 story tower and 152 boutique hotel rooms, will mark Mr. Starck's first ever project in Philadelphia, further transforming the "Avenue of the Arts" into a glamorous destination for culture, art, fine dining and more.
"French design has long been a hallmark of Philadelphia's aesthetic," said Carl Dranoff, Founder and CEO of Dranoff Properties. "In the early twentieth century, it was Paul Philippe Cret who gave us the celebrated Rodin Museum, the Benjamin Franklin Parkway, the Benjamin Franklin Bridge and the National Memorial Arch in Valley Forge.  Today, it is Philippe Starck who is poised to redefine Philadelphia design with the SLS LUX Philadelphia Hotel. To have an interior designer of Philippe's caliber and world-class acclaim for this project truly speaks to Dranoff Properties' and sbe's shared commitment to excellence but also, to the transformational nature of this project for Philadelphia as an emergent global city."
The famed French designer's relationship with sbe and Sam Nazarian, sbe's Chairman, began in 2005 as the design-centric brand planned to open its first luxury hotel in Beverly Hills. Mr. Starck guided the interior vision for this landmark project, notably its crown jewel, "The Bazaar by Jose Andres," which serves as an indoor piazza for the property. Since this successful collaboration, Mr. Starck has served as the exclusive hotel interior designer for all SLS properties. He now brings his extraordinary global vision to Philadelphia for the SLS LUX Philadelphia Hotel.
"From London to Rio de Janeiro to Tokyo, the name Philippe Starck is synonymous with design excellence," said Sam Nazarian, Chairman, Founder and CEO of sbe. "He is effortlessly chic and his focus on reimagining the art of living through design made Philippe the perfect partner for all of our SLS hotels but especially Philadelphia where the property upon which we will build is steeped in such history. I have seen firsthand how important interior design is to defining – and redefining – a property, infusing it with life and a persona. Knowing that this property has been so important to so many, there is no one I trust more than Philippe to deliver exactly this for the SLS LUX Philadelphia."

Today's announcement was made at a special event held in The Hamilton Garden at The Kimmel Center for the Performing Arts, which is directly across the street from the future site of the SLS LUX Philadelphia Hotel & SLS International Residences and the former home of the legendary Philadelphia International Records. Founded by Kenny Gamble and Leon Huff, Philadelphia International Records is defined by its creation of "The Sound of Philadelphia" (TSOP), which delivered an astounding 175 gold and platinum albums during its prime. With Philadelphia Mayor Michael A. Nutter and Kenny Gamble also offering remarks at the event, the legacy of Philadelphia International Records was honored and celebrated. Although its former physical home is being prepared for deconstruction to make way for the transformative SLS LUX Philadelphia Hotel & SLS International Residences, Mr. Dranoff, Mr. Nazarian and Mr. Starck, all spoke to how the history of Philadelphia International Records will be carried forward. Mr. Dranoff spoke to the project as setting a new "gold standard" of excellence on the Avenue of the Arts, just as TSOP had, while Mr. Nazarian reminded the audience that the name "SLS International" was chosen to the pay homage to what Gamble and Huff had created.
"To be entrusted to design the SLS LUX Philadelphia Hotel on the former site of Philadelphia International Records is an extraordinary privilege and opportunity, especially for my first project here," commented Mr. Starck. "The cultural richness of this city and its history provide unending inspiration and now knowing the history of this property, it is reminiscent of my work with EastWest studios in Hollywood. I am excited to continue my collaboration with Sam and SLS and I look forward to working with Mr. Dranoff and the incomparable Gene Kohn of Kohn Pederson Fox Associates in creating one of the great architectural and design properties in the United States, if not the world."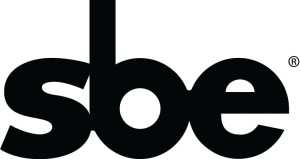 With SLS LUX Philadelphia Hotel & SLS International Residences, sbe and Dranoff Properties will offer guests the world-class amenities expected from both brands. The 90 condominiums at the SLS International Residences will set a new benchmark as these exquisitely designed condominiums will begin more than 200 feet high at Floor 20 and extend through Floor 47. Built with best-in-class design materials and finishes, every condominium will have open, airy floor plans with walls of windows, 10 foot ceilings, a full size balcony, and offer panoramic views of the city. Residents will share all of the best amenities with the SLS LUX Philadelphia Hotel, including a landscaped sundeck, a 75′ indoor pool, state-of-the-art fitness and a sumptuous, full-service spa. Residents will also enjoy all of the benefits and services of a luxury hotel – concierge, housekeeping, laundry, valet parking, 24 hour food service as well as meeting rooms and banquet facilities. They will also enjoy the celebrated SLS food and beverage facilities, which will be within an elevator ride of their residence.
[divider style="dashed" top="20″ bottom="20″]