Natural materials, made by hand using traditional techniques, patterns arising spontaneously from the material itself, deep, translucent or oxidized colour hues: these are the novelties proposed by Paola Lenti for the tops of tables and side tables in the Aqua Collection.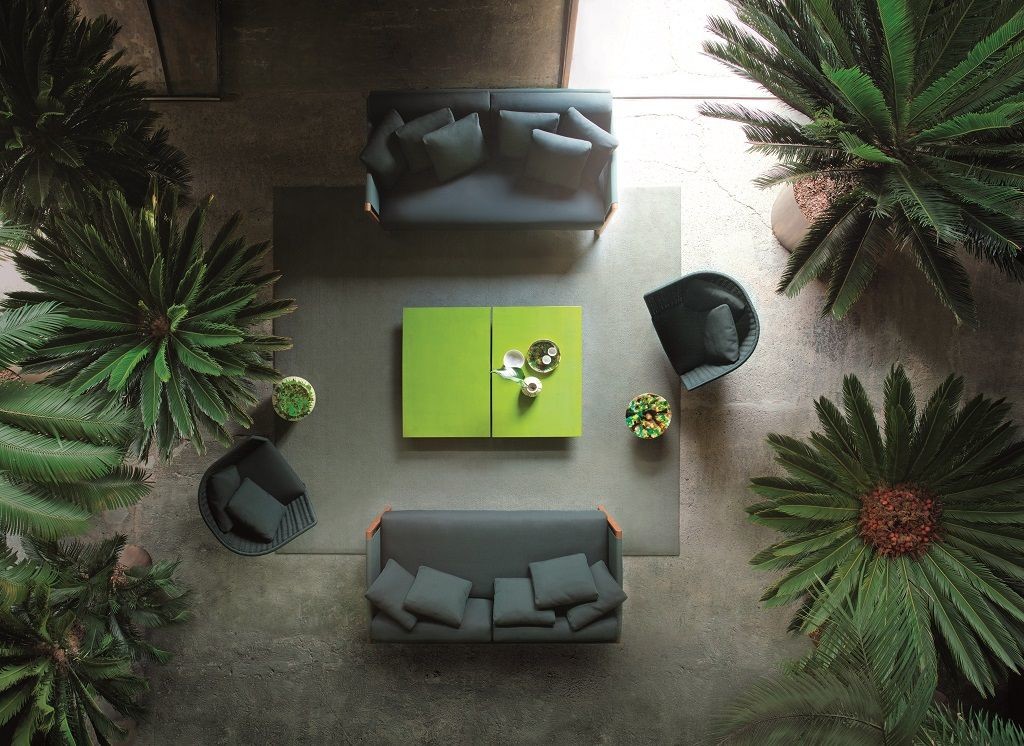 Venice is the modern interpretation of an ancient material, which is recyclable and highly resistant to humidity. The light imperfections of the surfaces and the colour variations are the result of the reaction of pigments during various phases of the production, thus making the side tables Lio, Heron and Giro pieces, which are both unique and non-replicable.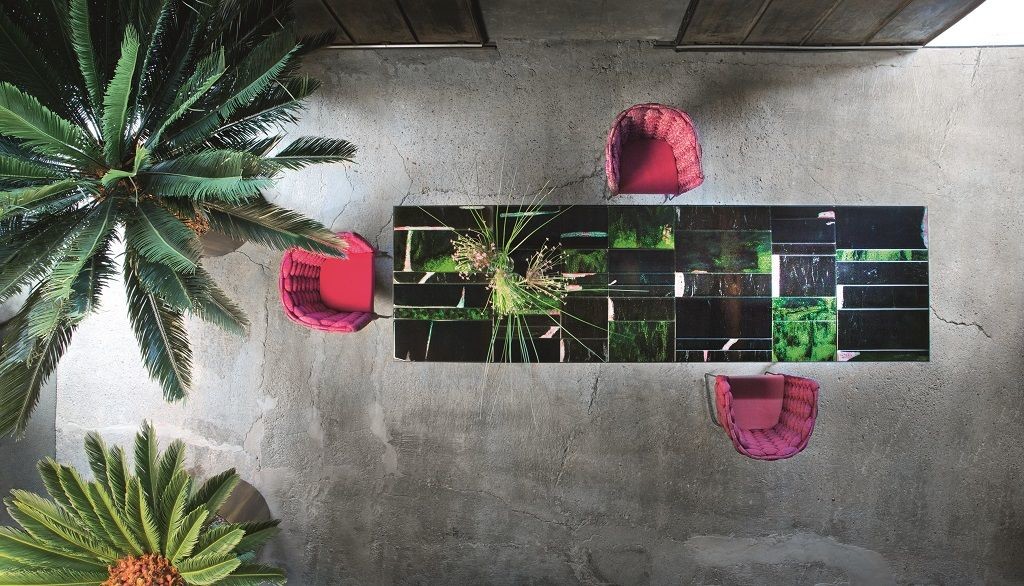 Luce is a strong, solid material, which is easy to maintain. Lava slabs are enameled with handcrafting techniques, which turn the tops of Cove, Heron, Giro and Sunset side tables into luminous, translucent surfaces, where the porosity and imperfections of the stone radiate out to create a play of lights and shadows.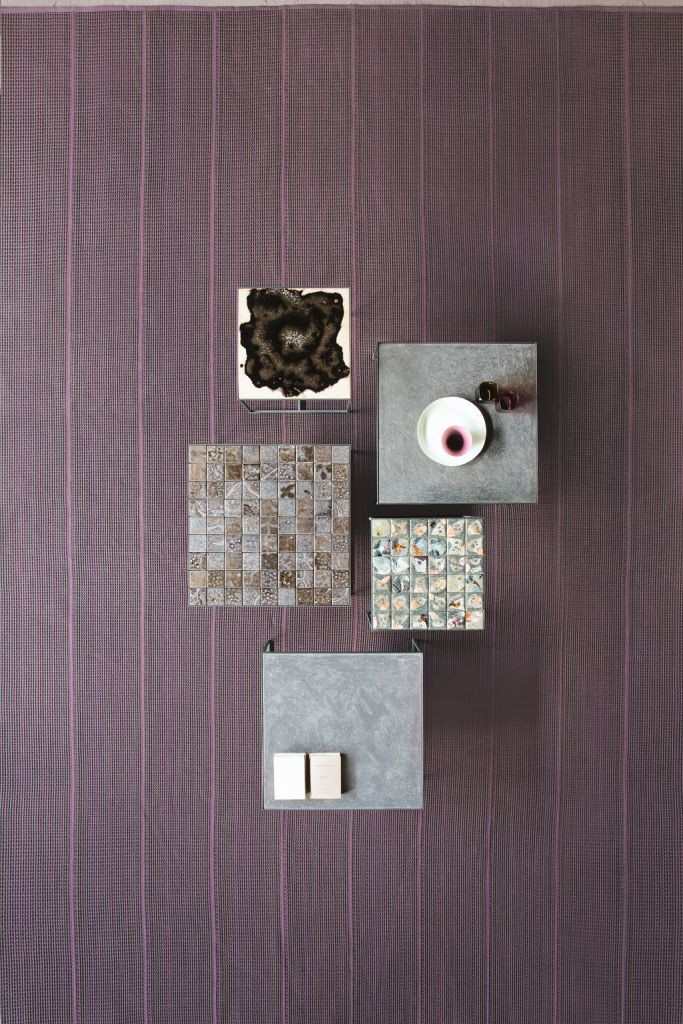 The surfaces in lava stone and glass of the new Sciara dining tables are composed of tiles of different dimensions. These modern mosaics allow interior designers to work freely and with the utmost creativity with colours and their unpredictable variations. Sciara tables, as well as the side tables, come in different dimensions, so as to better suit both private areas and prestigious public spaces.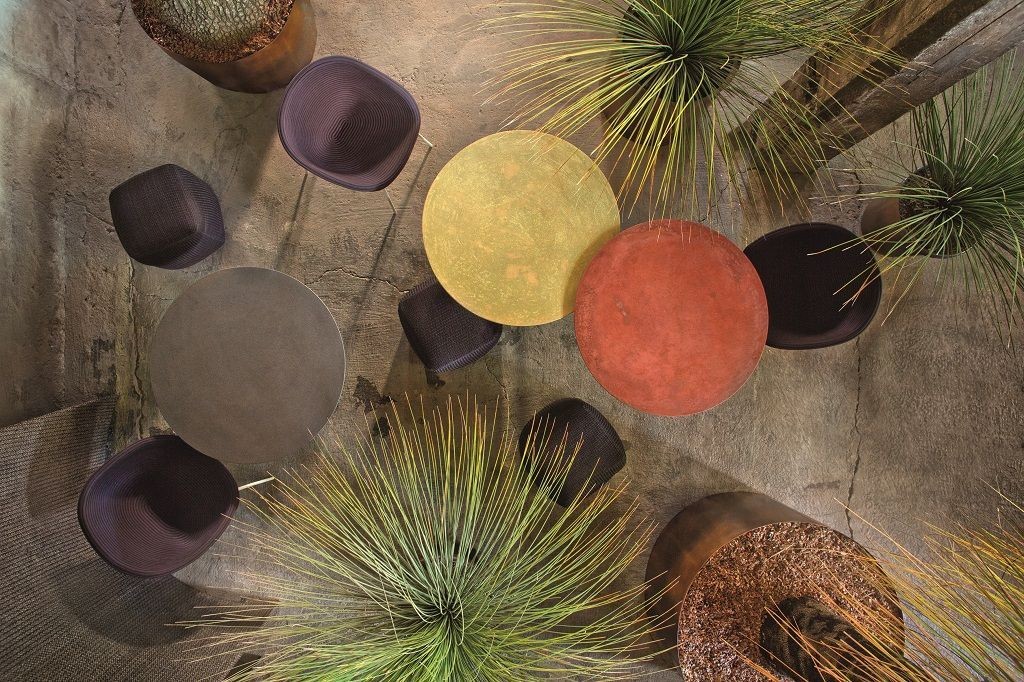 Large shiny colour patterns or deep, shimmering oxidized shades: the decorations of the ceramic surfaces of Cocci and Calatini originate from the experimentation of new techniques and from the personal research of the artist that combines and mixes the powders, pigments and minerals to create unprecedented chromatic effects.