[dropcap]A[/dropcap]t the press conference held at the Ancona-based shipyard on the occasion of the launch of Columbus 80 last month, Palumbo Superyachts unveiled some new models developed for their different brands, which include Columbus, ISA Yachts, Extra and Palumbo SY Refit. Mondomarine is part of the group, after the aquisition in November 2018. The brand, which has a diverse shipbuilding history, is back on the market under the new ownership and now manufactures aluminium and steel superyachts from 40 to 75 metres.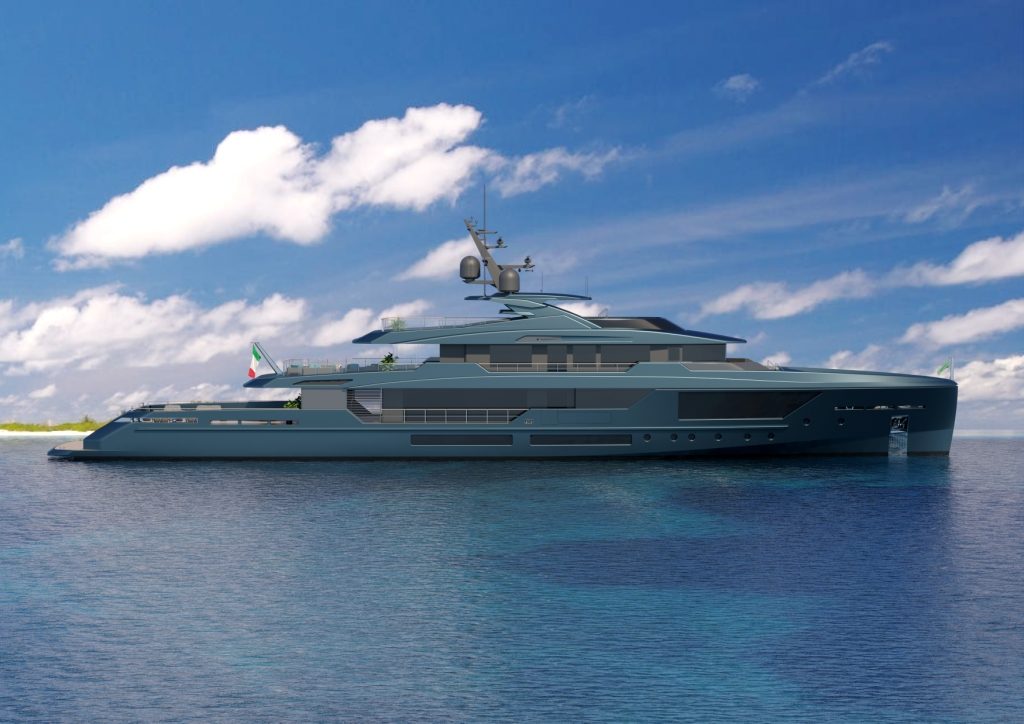 Ipanema, Tribù, Sara Star and Serenity were the latest yachts built by the yard before its bankruptcy, and now the relaunch of the brand has been studied through 2 different lines, Discovery and Classic, plus the two distinct superyacht concepts Eidos and Sea Falcon.
The new DISCOVERY projects by Mondomarine encapsulates the distinctive characteristics of explorer and shuttle style yachts; this innovative design reveals exceptionally large outdoor spaces combined to an extremely liveable indoor layout, cleverly blurring the boundaries between the two areas.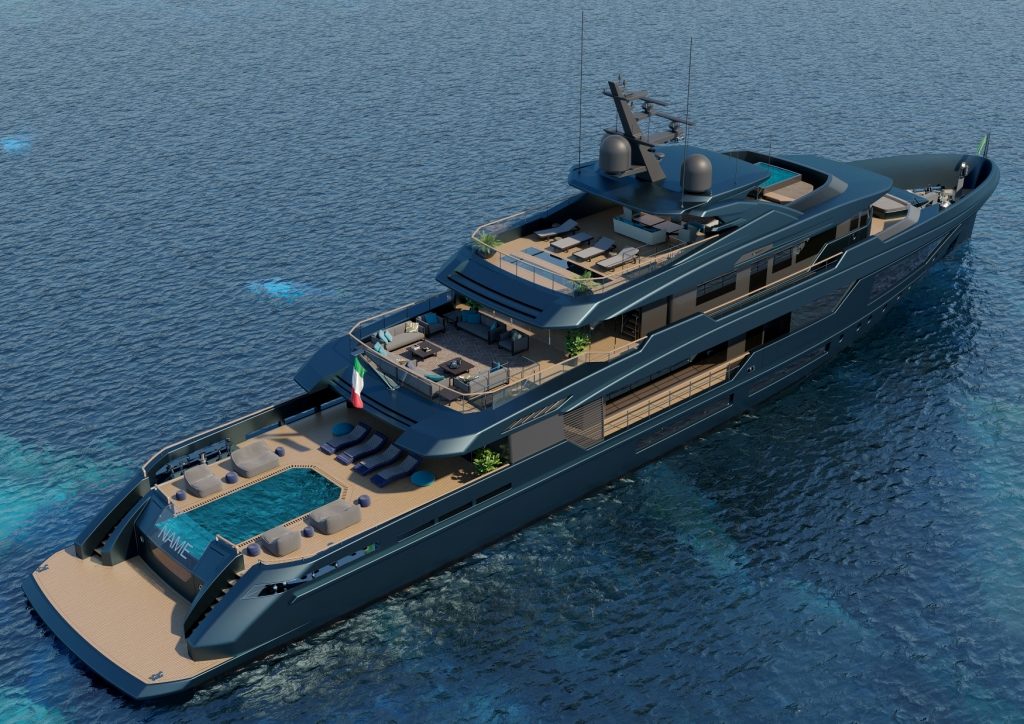 The DISCOVERY line is composed of  four models – the 43, 50, 57 and 75 metre versions – while for the all-aluminium Classic line the models are available in the 43, 50 and 63 metre developments.
The first model to be unveiled is DISCOVERY 57 metre penned by Luca Dini Design. DISCOVERY 57 metre is a yacht with a sober elegance, extremely contemporary lines that make it look sporty and dynamic and with large and well laid out outdoor spaces.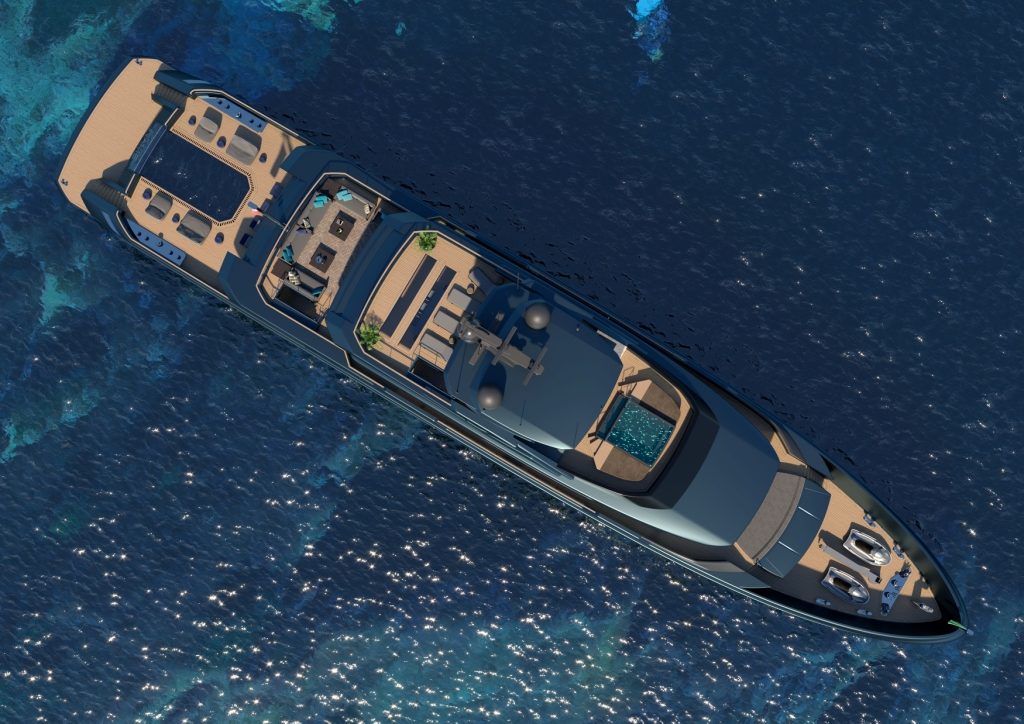 The blue-petroleum colourhull was chosen to blend in perfectly with the sea without conflict or competition.
The external lines hint at the tenuous nostalgic past of well-defined shapes skilfully mixed with current trends, turning the DISCOVERY 57 into an example of successful coexistence of elegance and technology and ensuring the maximum comfort during navigation even at long range without neglecting safety and reliability.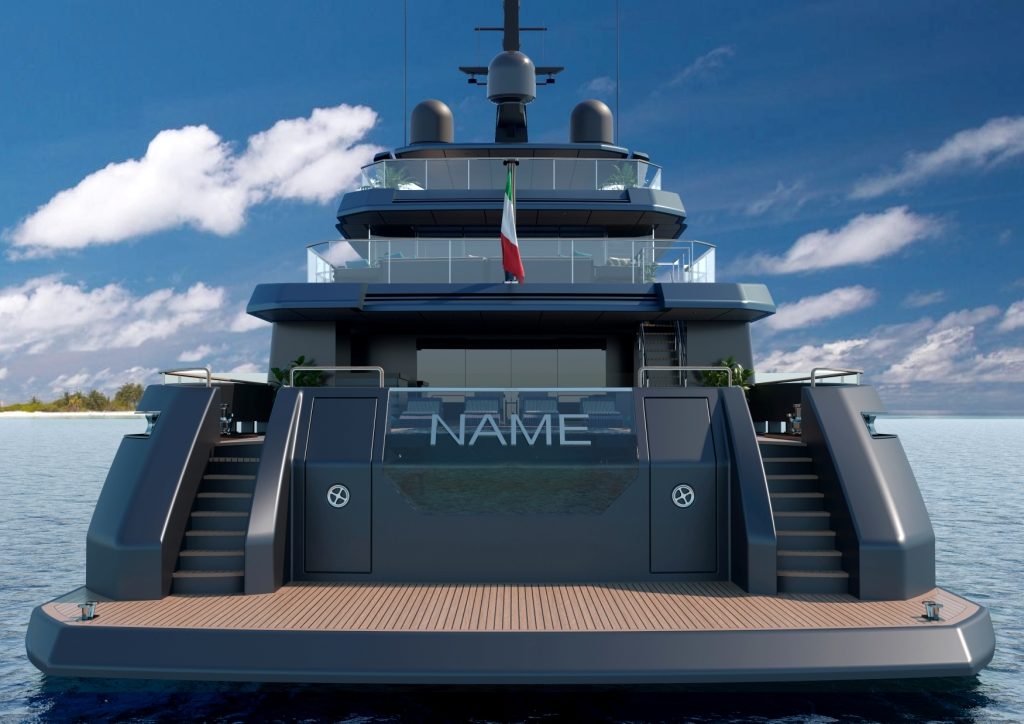 The large external spaces comprise also two flush-deck pools: one on the main and one on the fly deck and a generously sized beach club.
Two different main deck layouts offer the option of either dedicating the whole forward area only to the master cabin or fitting it also with a VIP extra cabin on the starboard side.
Whichever the version, the accommodation also features four guest cabins all en suite on the lower deck as well as six functional cabins for the crew, whereas the captain's quarters is located on the upper deck.
Emphasis has been placed on providing unobstructed windows to allow natural light and ocean views from as many areas on board as possible in order to create an overall relaxed and welcoming feeling.