The Palm Beach International Boat Show – running from 22 to 25 March 2018 – is becoming an important bellwether for the overall state of the marine industry, and is a "can't miss" opportunity for all industry leaders.
At the the third largest boat show in the North America, Ferretti Group is present with a luxurious fleet of 8 models including Custom Line Navetta 33 and Ferretti Yachts 920, which recently debuted at the Miami Yacht Show in February.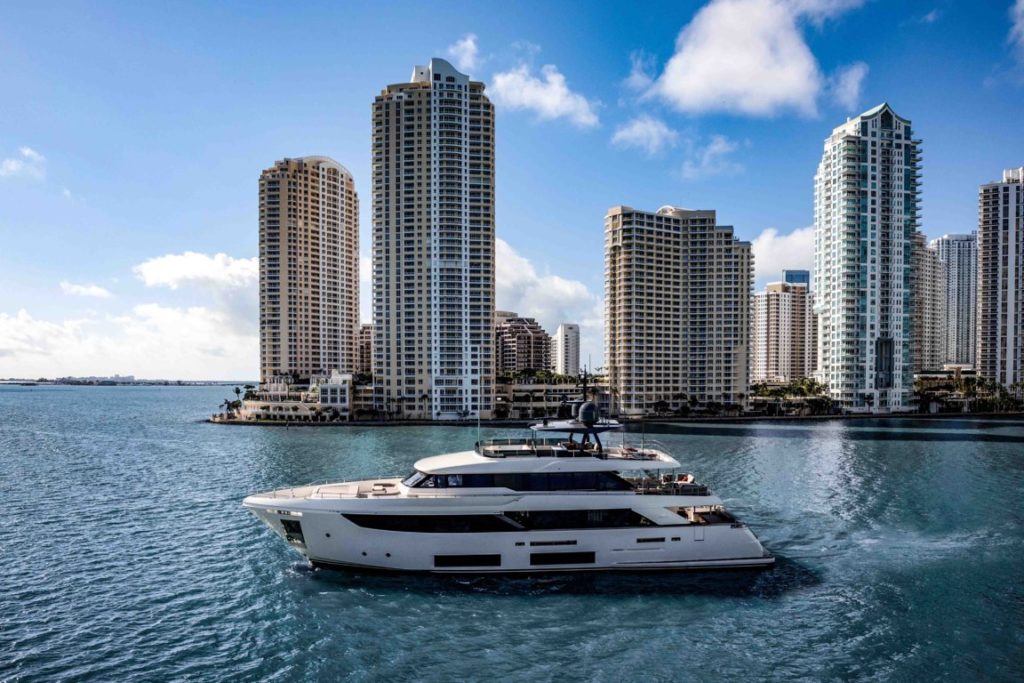 Strong of a record success, Heesen Yachts is present in Palm Beach showcasing M/Y BOOK ENDS at her world debut. Delivered to her owner upon completion in June 2017, the 47-metre boat has a top speed of 15 knots and a transatlantic range of 4,000 nautical miles at 12 knots.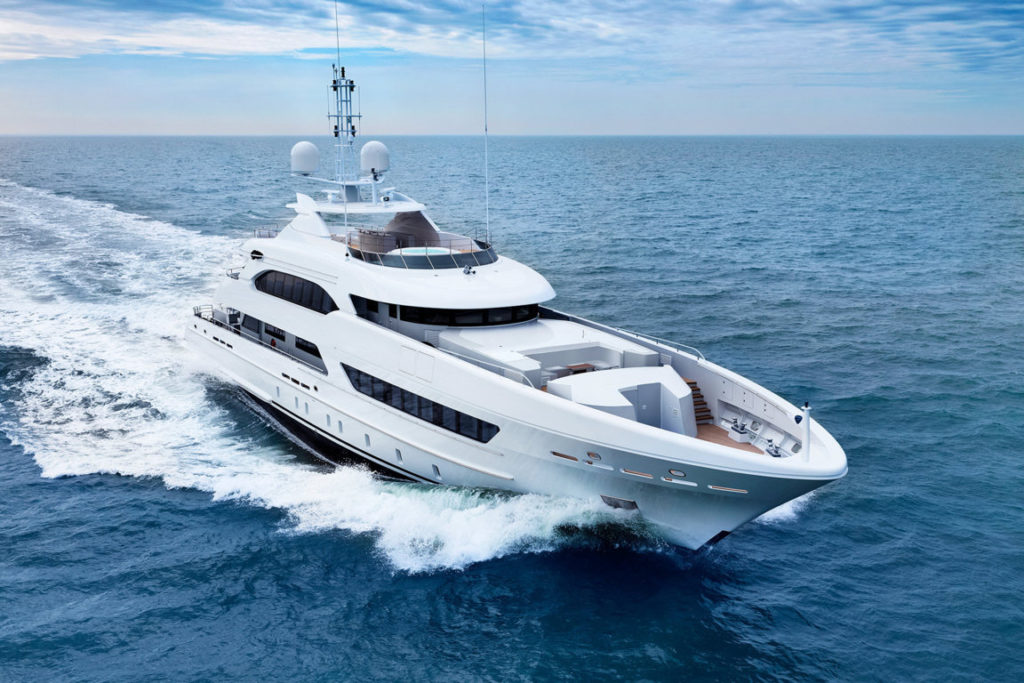 BOOK ENDS has proven to be ideal for cruising in the Mediterranean, as well as basking in select areas of the Bahamas; something of a pre-requisite for her highly experienced owners. BOOK ENDS combines Heesen's Dutch quality with volume, state-of-the-art engineering and advanced naval architecture. Pairing precision with performance, she is powered by two MTU diesel engines 8V 4000 M63, and is a reliable, true blue-water yacht; an evolutionary Heesen classic. Omega Architects signed the exteriors; Bannenberg & Rowell is the design studio responsible for the interiors.
Following the successful Miami debut of the new SX88 crossover yacht specifically tailored for the Americas, Palm Beach Boat Show 2018 is the perfect occasion for the Italian yard Sanlorenzo – a leading player in the nautical sector – to present its new Sanlorenzo Americas team. The American Representative that, through a direct presence, has been able to strengthen the brand image in North and South America in the past 10 years, announces the appointment of Marco Segato as new Vice President of Sales of Sanlorenzo Americas.
Thanks to the important roles played in strategic consulting and business development, and to his long-standing experience in the boat industry, Segato represents the right person to strengthen and enhance the objectives that Sanlorenzo Americas achieved, aiming to new ambitious results. This appointment marks a precise route of the company, which aim is to furtherly strengthen its position in the market.
Following the departure of George Jousma, who successfully drove the sales growth and reputation for the brand over the past decade in North and South Americas, Sanlorenzo will leverage the collaboration with the Jousma family having his son, Boomer Jousma, continue in his current role, as well as now head up the strategy for Sanlorenzo in the Northeast US, with a dedicated team focused on one of the most prestigious and affluent markets in the world.