[dropcap]A[/dropcap]t the press conference held in Dubai during the 2017 Dubai Int. Boat Show, Overmarine Group explained the reason of its success and growth. The company owned by the Balducci family and currently led by the second generation, currently has an order book value of €134,200,000 and records for the 2016/2017 a turnover of €89,000,000 (forecast). These are considerable figures for the shipyard, considering it is a family-run business competing with real giants in the marine business. This extraordinary result has been achieved through the Balducci family's vision: its ability to maintain leadership of the Maxi Open segment whilst at the same time anticipating market demand by developing new products that meet the requirements of today's Owners perfectly.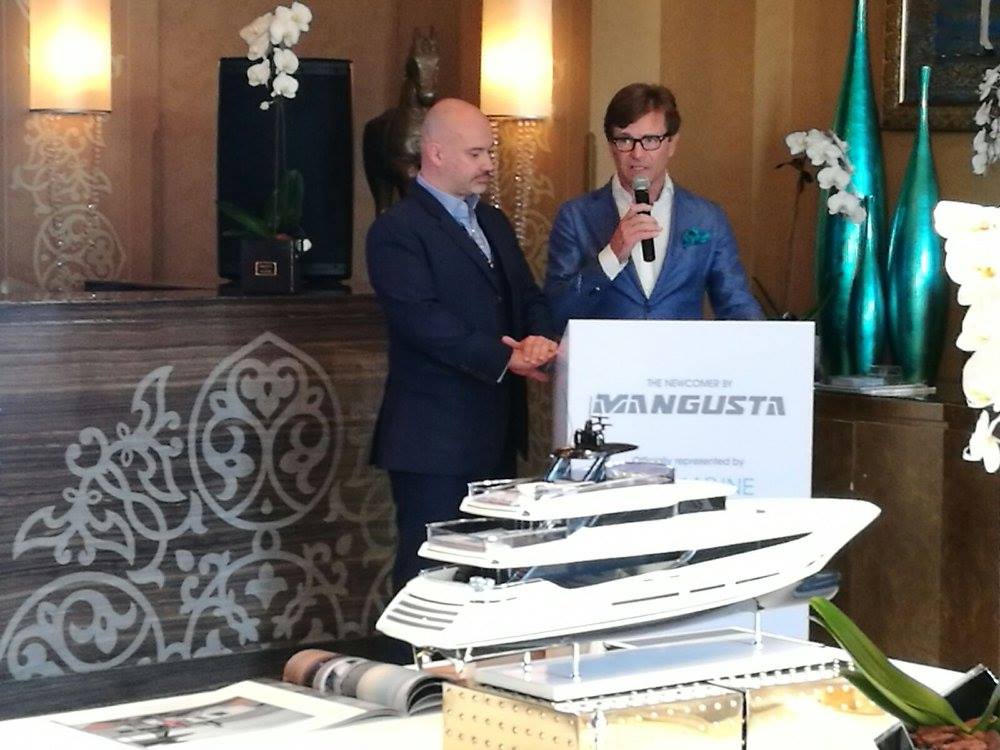 This strategic planning has led to dimensional growth in the Maxi Open Mangusta segment, keeping on guarantying high levels of performance and onboard comfort as per tradition, but paying specific attention both to stabilisation, at anchor and underway, and limiting consumption.
However, product evolution has also involved segments which are new for the Group, like that of long range yachts, where the first 42-m three deck Mangusta Oceano was presented at the latest French boat shows and enjoyed huge success, and that of Mangusta GranSport fast yachts with bulb-shaped hulls.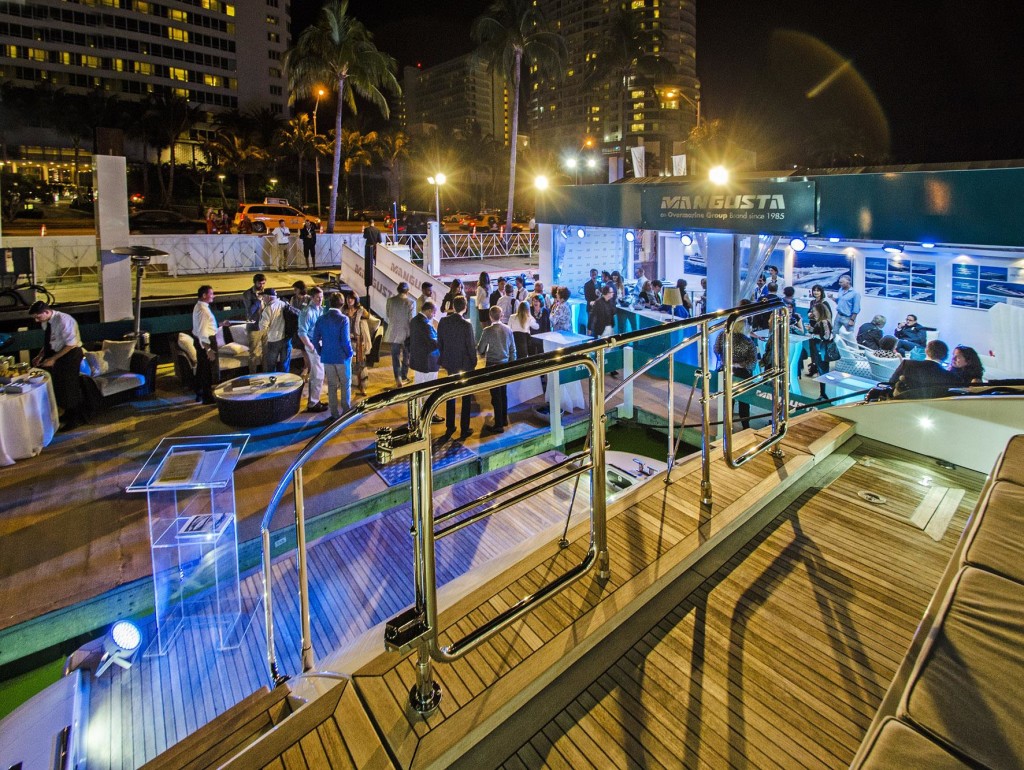 Mangusta GranSport is the Group's line of fast displacement yachts and was presented two years ago as a concept design. The first model is Mangusta GranSport 54, which has already been sold and is currently being built at the Pisa shipyard. She will be delivered to her Owner in summer 2018. This line, as the long range one, bears the signature of Alberto Mancini.
"In the automotive sector, the name GranSport means a high performance, and excellent onboard comfort. In order to study this new line we started with those very principles, adding specifically nautical-related technical features such as extensive range," declared Francesco Frediani, Group Commercial Director.
https://www.youtube.com/watch?v=d_jK0wuOn0c
Designer Alberto Mancini continued, "After the initial briefing, I worked on an elegant line which would immediately express a strong character combined with the purity of the Mangusta DNA. From the very first drawings, I imagined and drew a project which brings together interiors and exteriors and has them communicate with each other, using a unique design language which best expresses and indeed emphasises the typically Mediterranean and Mangusta lifestyle."
The result is a yacht which combines technical features such as speed, an extended range and limited consumption with extremely high levels of comfort. But also design, sporty lines, sophistication, beauty and elegance.
Another model of the Fast Displacement line,  Mangusta GranSport 44, was recently presented in Miami as style and design evolution of the line. This highly luxurious yacht fully holds the right to be considered a flagship, if not for her length then for her values and features. She is an intriguing combination of exclusiveness, charming lines and performance.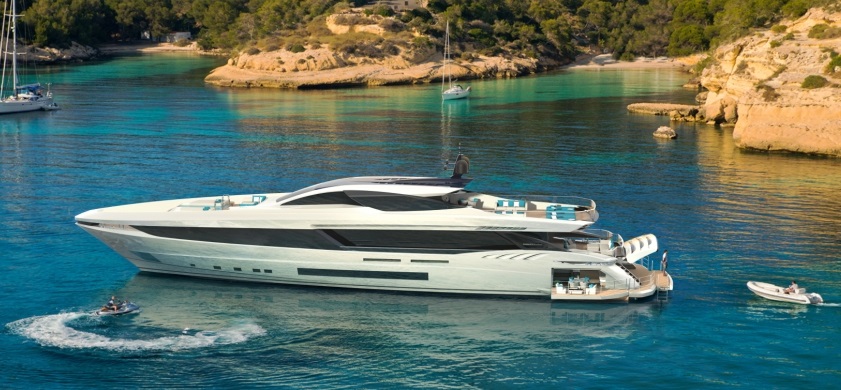 The distinctive lines can be summarised in a timeless contemporary design, which has no need to shout to attract attention. She is a real beauty, and does not have to show off to be noticed. The interior design, once again bearing Mancini's signature, is impeccable and features an Italian style that is consistent with and indeed continues the external lines. The propulsion package is gritty and powerful, but also smooth and flexible when necessary.