[dropcap]O[/dropcap]ptima Design unveils today in exclusive for Superyacht Digest the innovative project of their new 70m design "Sport Adventure". A completely different approach to the world of explorers or expedition yachts, combining spaces and the capacity to load toys and any other amenities, preserving the clean lines and the trendy appealof a luxury megayacht.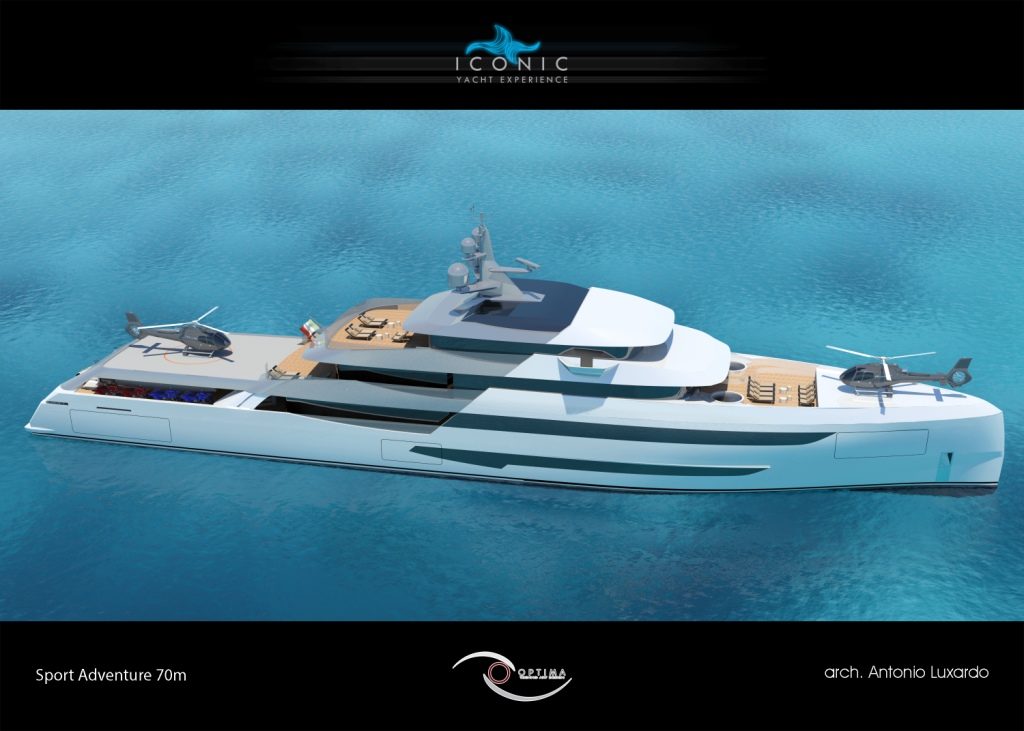 This idea, totally new in the market, derives from the collaboration between Arch. Antonio Luxardo and the creative mind of Daniele Perotto, two specialists in the yachting sector with proven track record and solid experience, each in his field, naval architecture and yacht design the former, marketing and business development the latter. The idea is practically basic but not ordinary.
In this project the typical design and luxury standards of a luxury motoryacht have been merged together with the technical characteristics of an explorer: the yacht can load up a considerable amount of other small vessels and toys, including a submersible.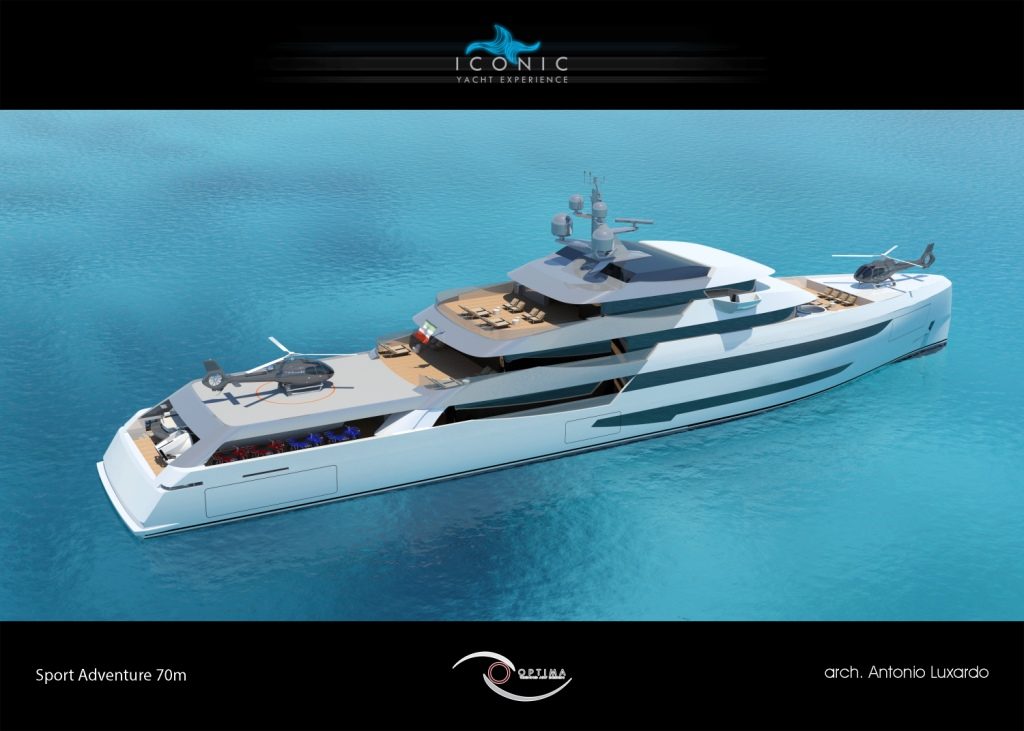 Particularly noteworthy is the possibility to accomodate two big helicopters and to enjoy a luxury wide beach club, including adjecent Spa and diving centre.
This project derives from some specific inputs received from an experienced client with a quite unusual vision of yachting lifestyle, who has already built a long series of boats, except an expedition yacht to explore the oceans. And hence his desire to have a multi-functional vessel with all the comfort and pleasant design of a megayacht.
At the moment only these renderings have been made available but Optima Design is working to develop it completely in all its technical and design aspects. More details will be unveiled soon.