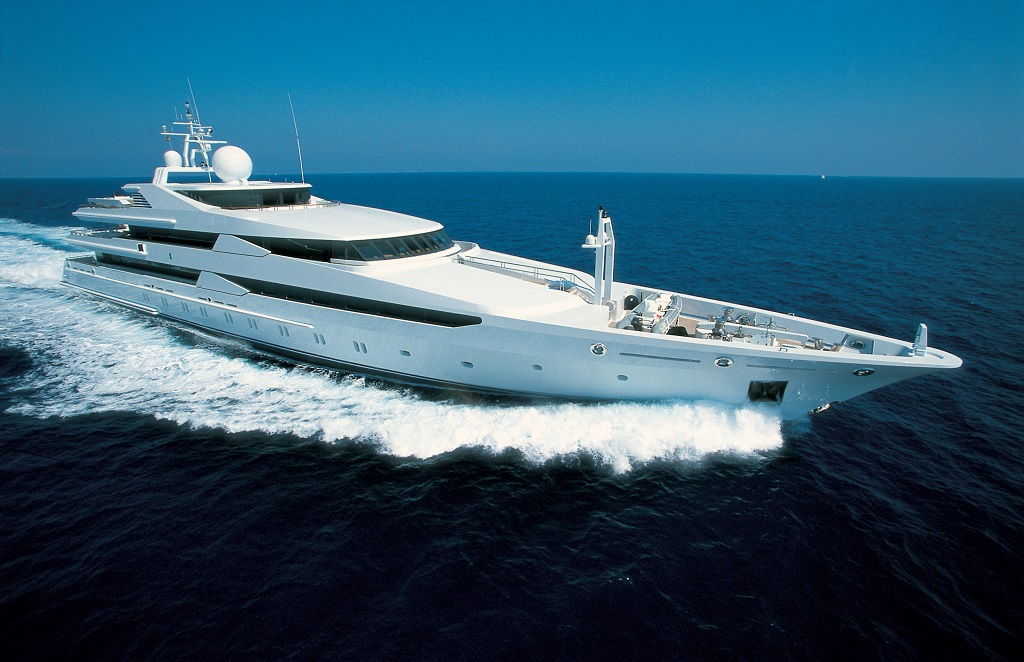 Oceanco. One word, one name that has become synonymous with a string of superlatives in the world of yachting: the best, the greatest, the latest, the biggest. At its three facilities in Zwijndrecht and Alblasserdam, the Netherlands, Dutch shipbuilding excellence meets high-tech engineering and a relentless thirst for innovation. The result is the delivery of an owner's perfect yacht, a passion for perfection that keeps Oceanco one step ahead.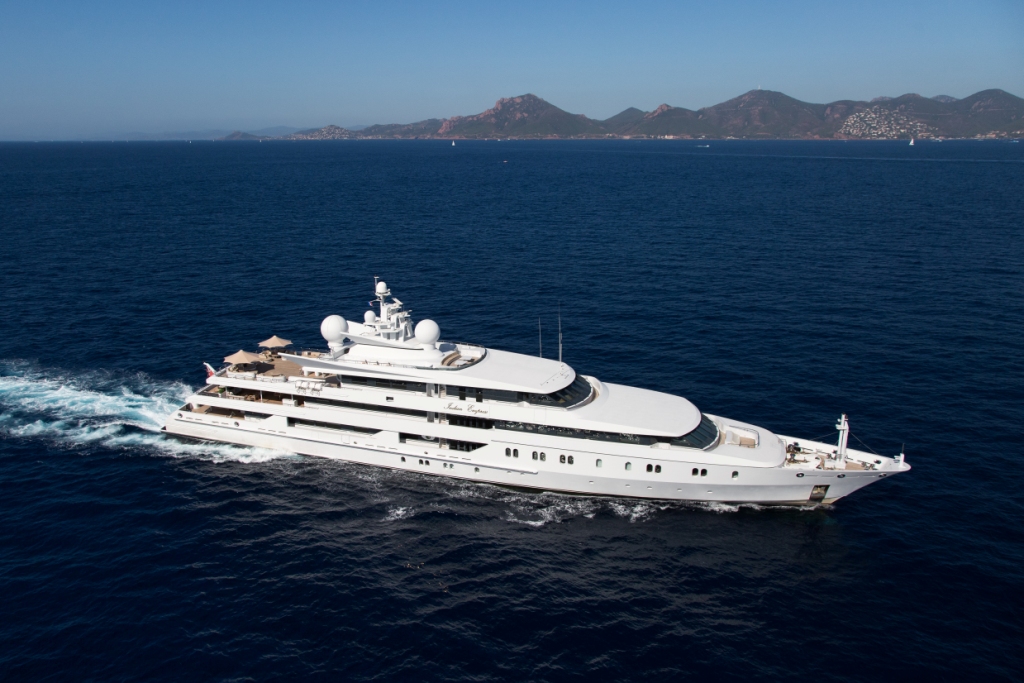 The story of Oceanco dates back to 1987, when a group of private investors, led by Richard Hein, started building yacht hulls and superstructures in Durban, South Africa. The parts would then be transported to The Netherlands for completion. In 2002, Greek shipping and steel magnate Theodore Angelopoulos acquired the company and with him came a new focus on 80-metre-plus projects that would become known as the "Y Generation". Since 2010, the yard has gone from strength to strength under the ownership of Dr. Mohammed Al Barwani. According to a 2016 interview with Superyacht Times, the billionaire Omani businessman was looking to buy a superyacht, but his banker showed him a shipyard instead. "I went to look at (Oceanco) and I was very impressed by the company, its management and the work they were doing", he said in the story. At the same time, he revealed that Project Y718 (delivered in 2018 as M/Y Bravo Eugenia, see below) was originally his wife's project. "I was not planning to sell her, but it happened that a client came and liked it. I personally think that when it is finished it will be ground-breaking".
Delivering ground-breaking yachts is in the yard's DNA. "Oceanco likes to build for visionary owners", CEO Marcel Onkenhout declared during the Oceanco NXT round table in October 2020 (see below). We need only look at the yachts in the Oceanco fleet to see the tangible proof of such a statement.
The milestone yachts
The delivery of M/Y Anedigmi, a 49.8-metre yacht built at Heesen in Holland on behalf of Oceanco, in 1993 marked the arrival of a new force in superyacht construction. Today, the vessel goes by another name – that of the luxury hotel that it is attached to: The Wellesley. Like the five-star Hyde Park, London address, M/Y Wellesley exudes Roaring 20s glamour and an art déco theme runs through the Donald Starkey design. In 2016, the length of the yacht was extended by eight metres to its present LOA of 57-metres.
By the end of the 1990s, Oceanco had reached new heights with the delivery of its seventh vessel, M/Y Constellation. At 80-metres LOA, it represented the largest yacht ever built in Holland. But this 1999 launch stood out for more than its length: in partnership with the A Group, Oceanco's naval engineering and architecture division, the yard responded to the client's brief: a superyacht that could reach top speeds of 23.5 knots while maintaining stability and superior seakeeping.
Oceanco broke its own records with the delivery of M/Y Indian Empress in 2000, a 95-metre yacht that would remain the largest yacht built by Oceanco and the largest yacht built in Holland for another 17 years. Such were the volumes achieved in its design that the garage can accommodate two limousines, while other memorable features include a top deck helipad, a gymnasium, an elevator, fully equipped gym with sauna and steam room, a medical suite and even Elton John's baby grand piano. With triple 10,000hp MTU diesel engines, the vessel can reach a maximum speed of 25.5 knots.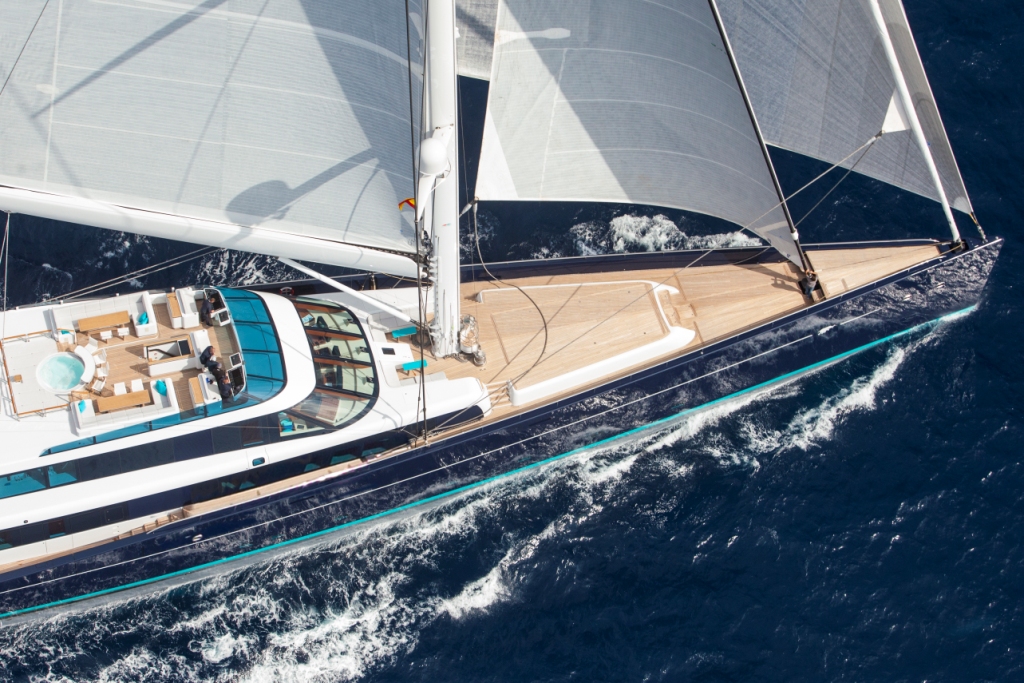 In M/Y Alfa Nero, delivered in 2007, Oceanco had created a timeless masterpiece — in part due to the vessel's distinctive low stern and also a 7 x 3.5-metre main deck infinity pool, one of the largest at the time of its delivery (which can be converted into a helipad). A design which emphasizes a connection to the sea, this is a yacht that has set the trend for beach clubs and has won numerous industry accolades, including the International Superyacht Society Award for Best Power Yacht in the 65m+ category and the ShowBoats International Award for Best Motoryacht over 65m.
By 2014, 80-metre-plus vessels had become the norm but the 91.5-metre M/Y Tranquility, delivered that year as M/Y Equanimity, was a landmark project for another reason: the first Passenger Yacht Code (PYC) compliant new build private superyacht, capable of accommodating up to 26 guests and up to 33 crew. Another sign of the yard setting, rather than following the trends, was the vessel's ice-breaking hull.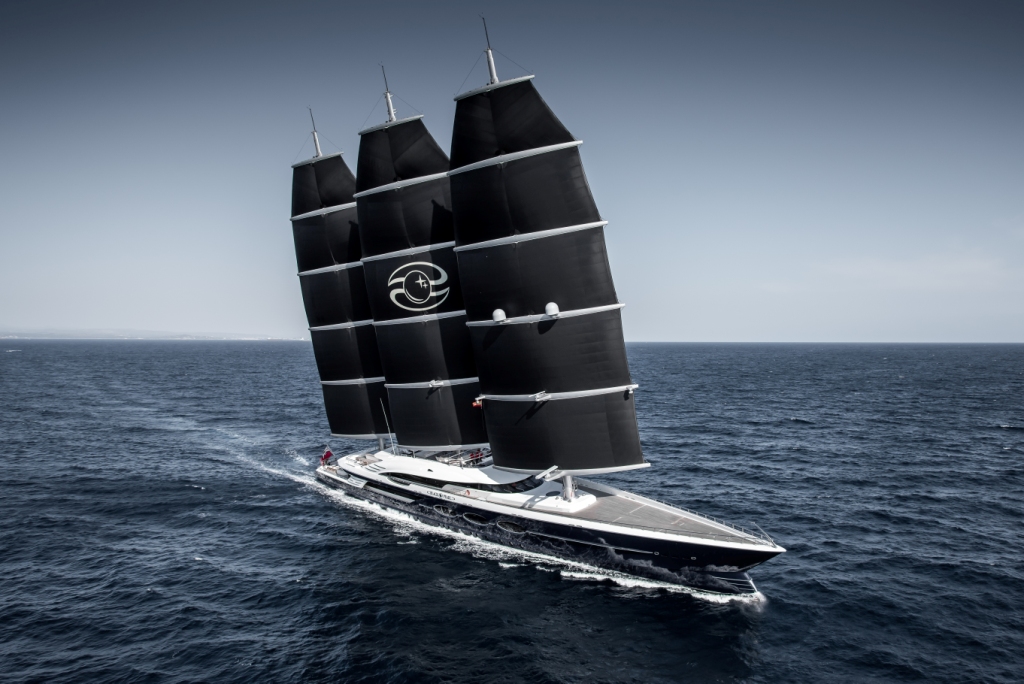 A build where maximum sailing yacht performance met the latest technology and extreme comfort, the 85-metre S/Y Aquijo was another pioneering project: working closely with Vitters Shipyard, this was the yard's first sailing yacht build and also the world's largest high-performance ketch, delivered to its owner in 2016.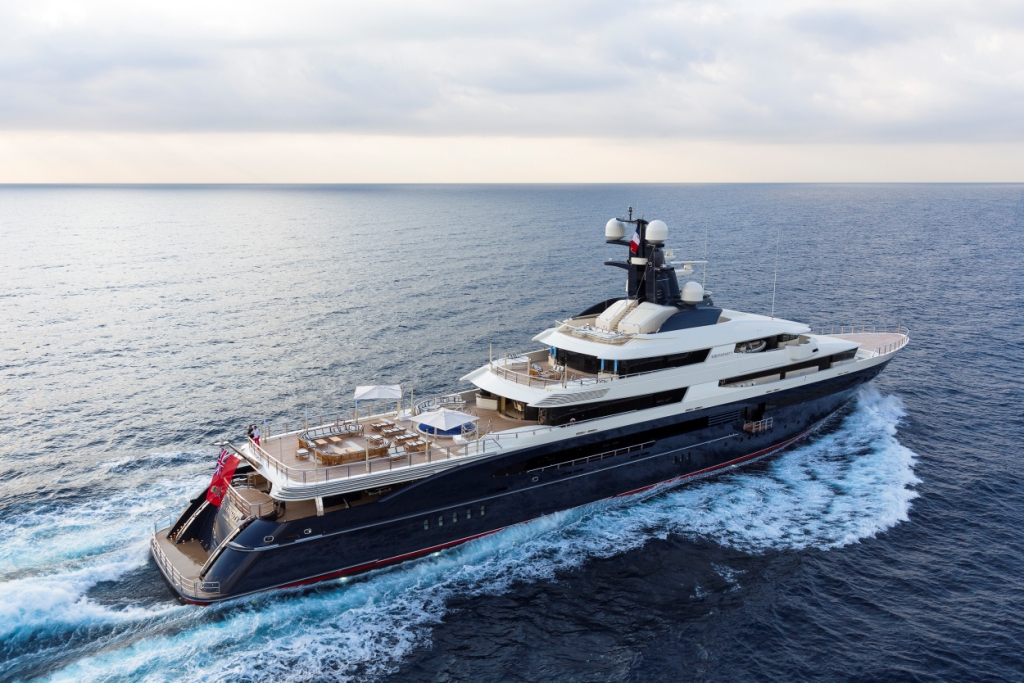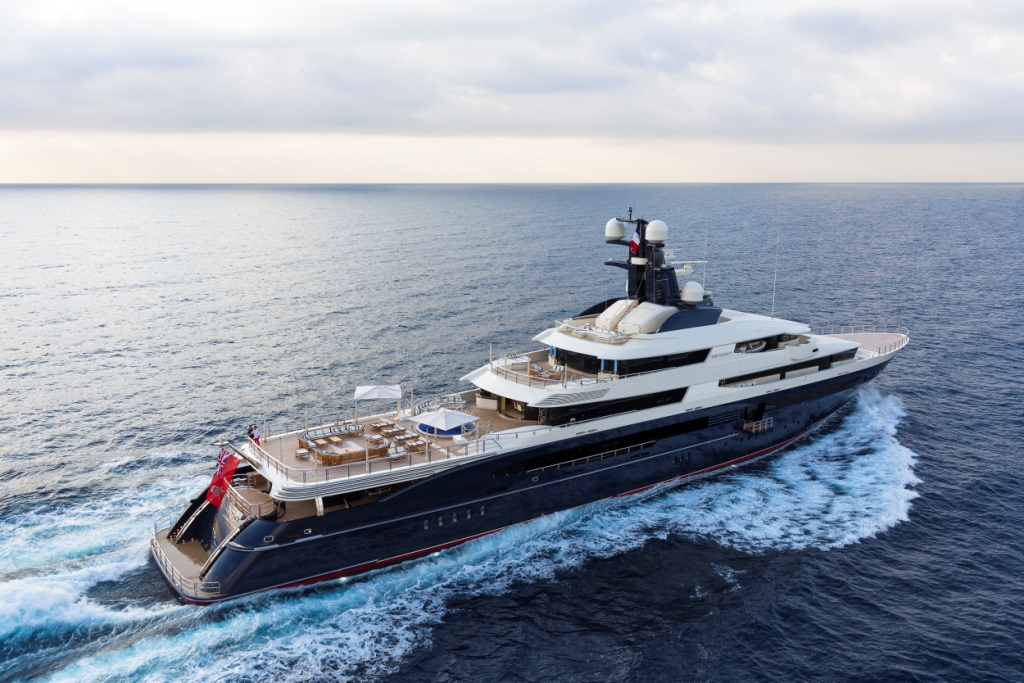 Oceanco celebrated its 30th birthday in 2017 with the delivery of M/Y Jubilee, a Lobanov-designed yacht with a distinctive blue superstructure. At 110-metres in length, it has surpassed all previous records for the largest yacht built at the yard and in the Netherlands. Now rechristened M/Y Kaos, it is built to the Passenger Yacht Code with 15 staterooms for 30 guests.
Driven by an owner's vision to leave as small a carbon footprint as possible, S/Y Black Pearl became an icon as soon as it was delivered in 2018. Not only is the 106.7-metre superyacht the largest superyacht in the world but its profile is like no other vessel thanks to three black DynaRig carbon masts. This is one of the most technically advanced superyachts in the water with a hybrid propulsion installation that has the potential to cross the Atlantic without using diesel fuel. When the technology arrives, her rig will be retrofitted with solar sails.
Taking out both Best Exterior Design and Finest New Superyacht at the Monaco Yacht Show Superyacht Awards, M/Y DAR was the star of the 2018 Monaco Yacht Show. The interiors of the 90-metre vessel have been immaculately styled by Nuvolari Lenard while its Luiz de Basto designed exterior is a lesson in monochrome beauty. Advanced glass technology made possible structural feats such as floor-to-ceiling windows and curved glass corner walls in the gymnasium.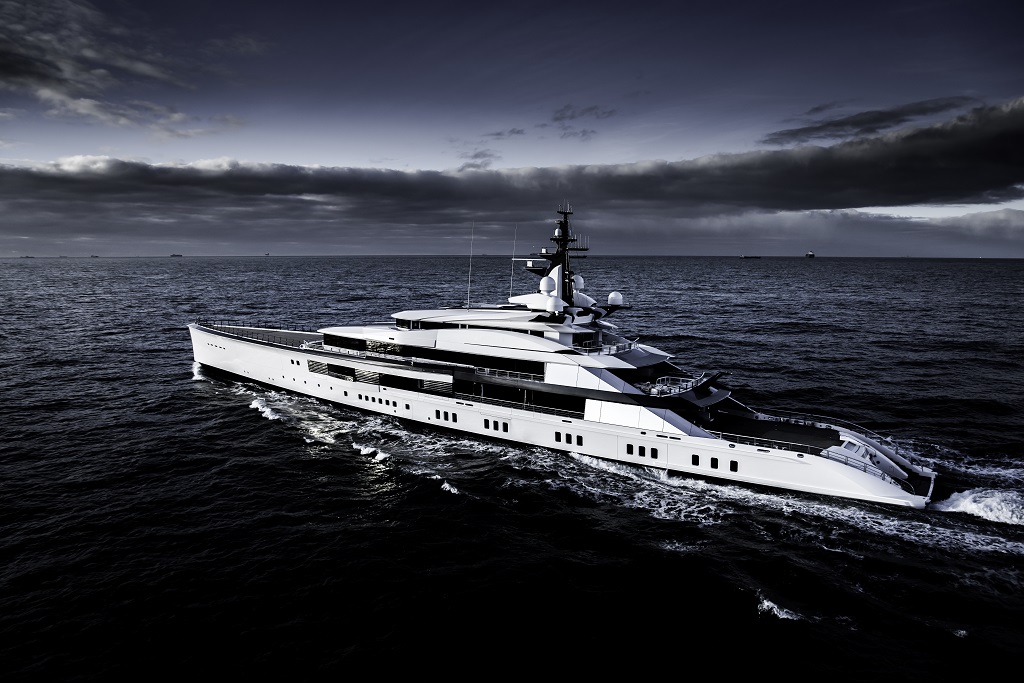 Rounding out a trio of pioneer deliveries in 2018, the 109-metre M/Y Bravo Eugenia is notable for the futuristic lines of its exterior (again Nuvolari Lenard) as well as for being the first Oceanco yacht to feature the yard's LIFE design, an acronym for Lengthened, Innovative, Fuel-Efficient and Eco-Friendly. The yacht was the recipient of the inaugural "La Belle Classe Explorer Award" for Technology and Innovation presented by the Yacht Club of Monaco.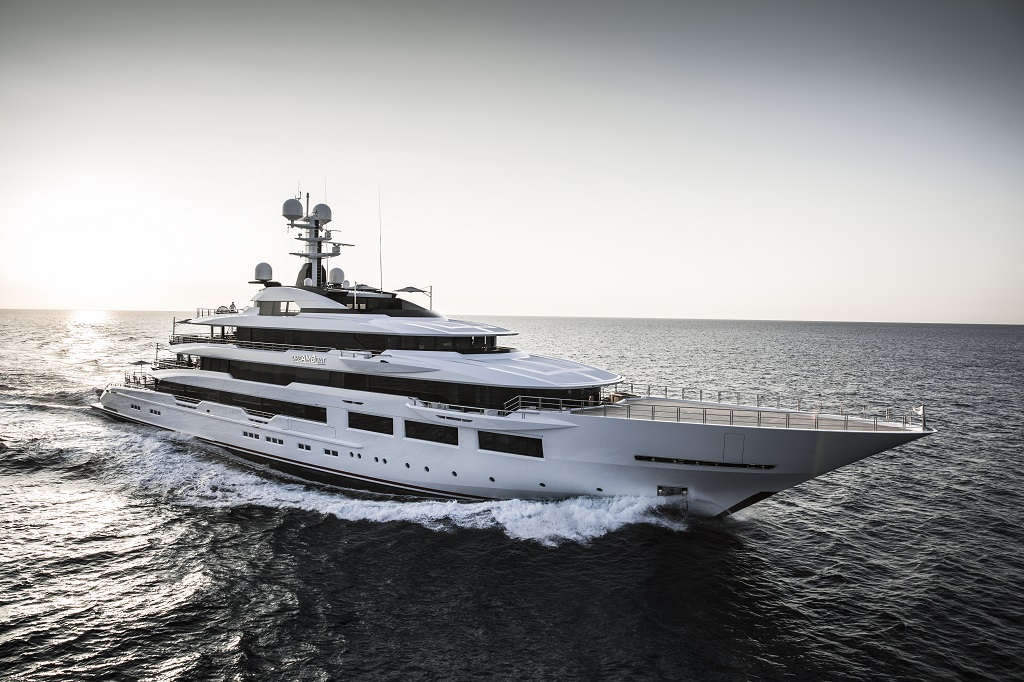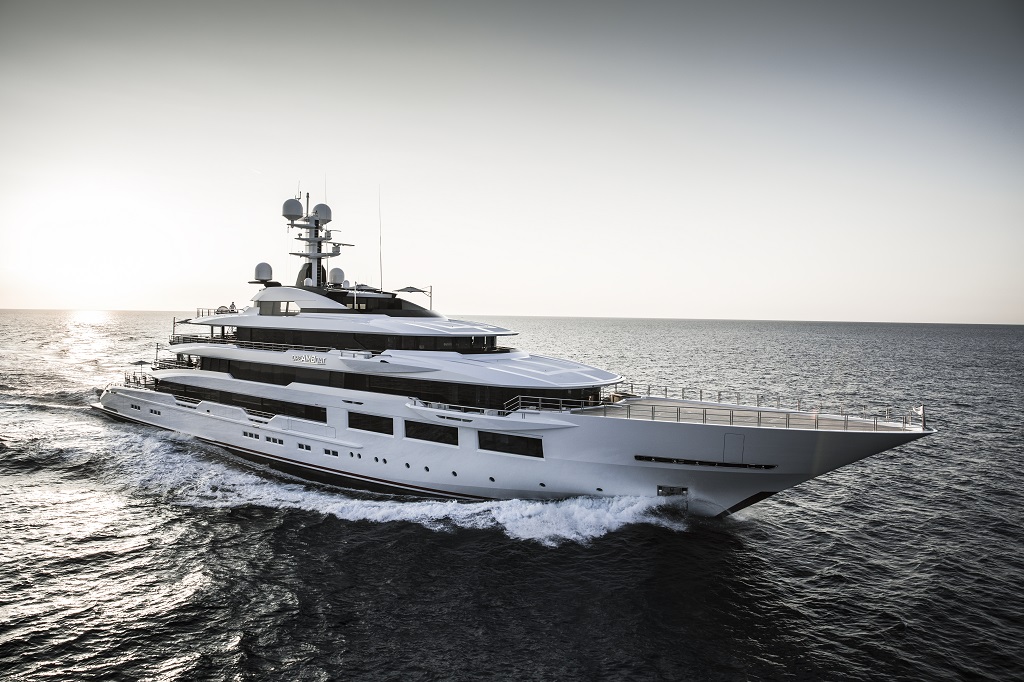 M/Y DreAMBoat, which was launched in 2019, is the latest Oceanco delivery to hit the water. The design for the 90-metre vessel was the work of both Espen Oeino (exterior) and Terence Disdale (interior) and was the first time these two legendary names in yacht design have collaborated. A project where classic lines meet state-of-the-art technology, stand-out features include a complex IP ship's computer operating system and a heat recovery system for potable water.
A technologically advanced propulsion system and what the yard calls an "astonishing" amount of glass are just two of the innovations to look forward to when the next Oceanco vessel hits the water, a 109-metre motoryacht with exteriors and interiors by Sinot Yacht Architecture & Design currently in its outfitting phase.
Where NXT?
An industry where the pace of change is slow, Oceanco understands that yachting is ripe for disruption but also appreciates that it can't be the one to do it alone. That's why, in October 2020, the yard introduced Project NXT, in partnership with Giles Taylor of FAW Group, interior design studio TANK and Lateral Naval Architects.
By collaborating with these pioneers in their field, Oceanco plans to conceptualise a yacht that reflects our changing value systems as well as the next generation of superyacht owners who bring with them a new set of criteria when it comes to buying or building a yacht.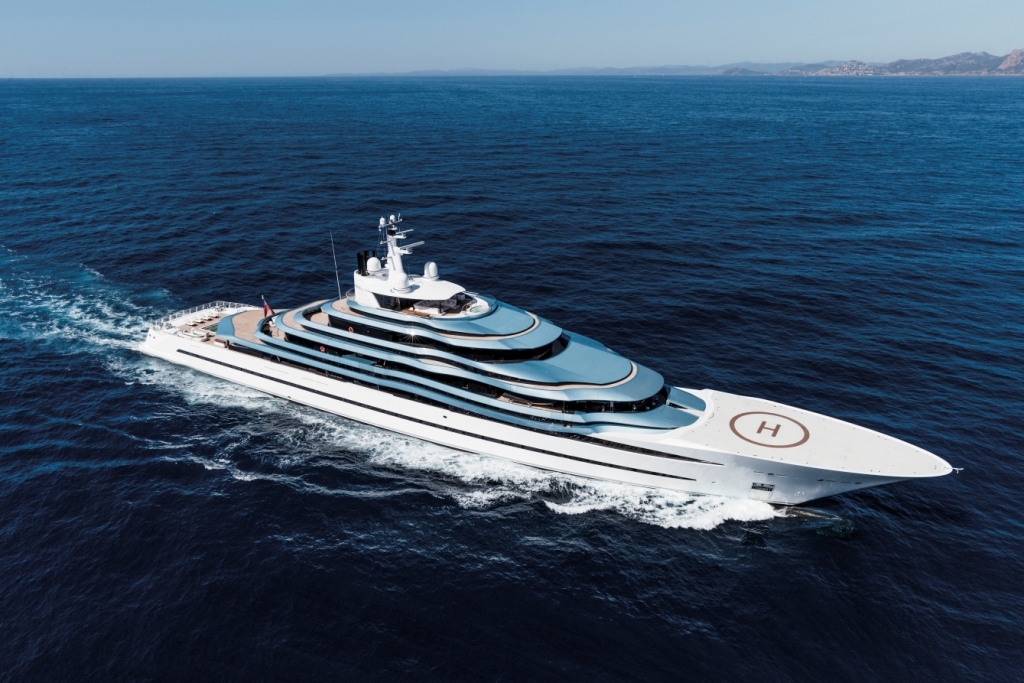 Q&A with Project NXT partners, Sanne Schenk and Tommy Kleerekoper of Dutch interior design studio TANK
SD: "How would you describe project NXT to someone who isn't familiar with it?"
TK: "Someone said that it's like the Tesla of boating, that we're trying to reinvent the way a superyacht is designed".
SS: "It's like a think tank. We start off with tons of ideas and directions which are slowly narrowed down over time to more realistic plans. We are all pioneering on this project from our own skilled points of view. It's also very interesting to discuss these ideas with the different parties involved, so we can all benefit from each other's very different knowledge instead".
TK: "There's no client yet, so basically it's the makers that are all sitting together to try and rethink how it's done. Normally, the design is demand-based but now we are approaching it from the supply side, which is really different. We can start from scratch".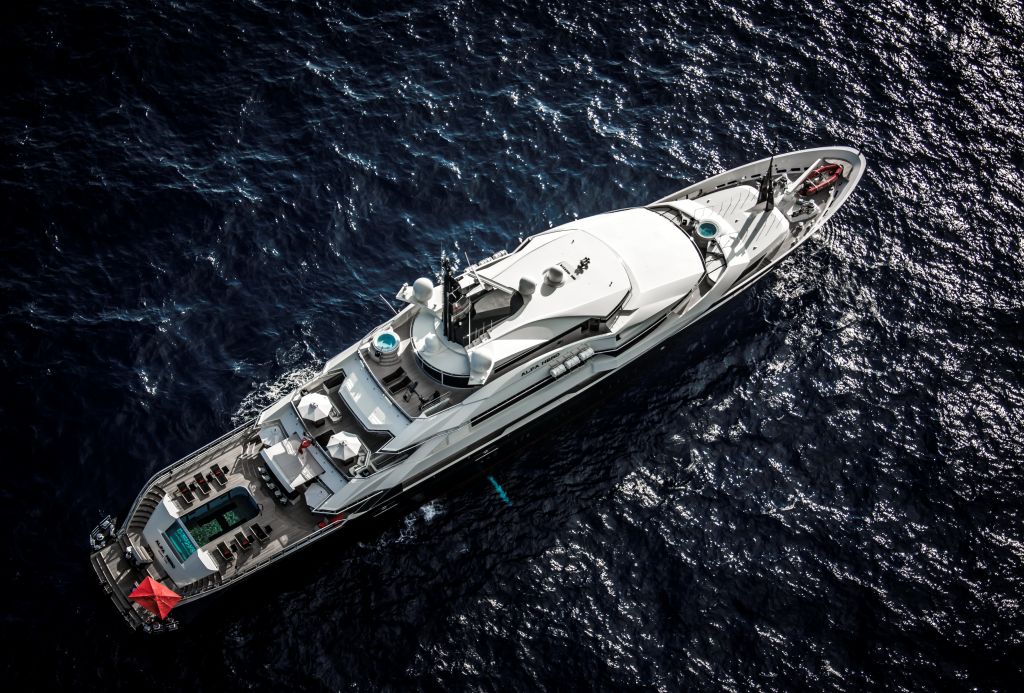 SD: "At TANK, your signature approach is one that rethinks living. How are you applying this concept to Project NXT?"
TK: "We are always trying to reinvent, that's the job of the designer. We work on ambitious new workspaces, as well as gyms and sports schools. The same goes for residential projects. Space in the urban environment is very scarce so spaces need to be versatile. Not only from a financial perspective because space is so expensive but also from a dynamic point of view. You don't want a boat filled with rooms that no one uses, it's a waste of space. There's a lot you can do to make a space adaptive and versatile throughout the day".
SS: "We try to design from emotion rather than function, from a dynamic point of view. So, rather than sleep, eat and swim, it's instead leisure, relax or retreat. We define emotions rather than actual functions of spaces or levels of energy".
SD: "What does luxury mean to you?"
TK: "Luxury is less about owning more, or what we call 'materialization on steroids' especially for the newer generation or younger mind. It's more about accessibility. In terms of residential projects, it's also about space and light and freedom. A yacht should be a tool to feel free and design will really help accomplish that".
SD: "What stage of planning are you at in Project NXT?"
SS: "We are working on floor plans but that's more generally speaking than applied to a new design for a yacht. It's really only about expressing our ideas and what it could look like".
TK: "As time progresses the idea is to reveal some of the concept points. We already have done mood boards and concepts. That will be followed by the floor plans so you can see how the space works and the phase after that will be the three-dimensional design. Everyone is doing their bit in their field of work. Hopefully, in a much later phase, it comes together with a client that wants to connect it all. We are going to get more specific".
SD: "Are there any hints you may be able to give about what the design might look like?"
SS: "Instead of a physical wealth — so all those layers of gold leaf and other wonderful materials — we're more looking to a textured minimalism kind of solution. Authentic materials with their own character, but in a more minimalistic way than we believe has been done before. It's much more tactile and organic and alive in the sense derived from nature. We are inspired by a sense of place, in this case, the ocean".
TK: "In terms of the floor plan, we want to divide up the space, not in functionality but in energy levels. We are approaching it like a landscape, which sounds vague, but once you see it, you'll understand!"
SS: "There's a lot about the connection with the other people on the yacht as well as your surroundings, as well as where we come from".
SD: "How did your involvement with Oceanco and Project NXT come around?"
TK: "They asked us!"
SS: "Oceanco made a long list after doing some research for studios in the Netherlands and then they made a shortlist and invited a couple of studios to do presentations and we were the happy ones that were chosen!"
---
Read this article in the January Issue 2021