[dropcap]T[/dropcap]he latest addition to the long-range series of Nomad Yachts by Gulf Craft has been unveiled this week at the Dubai International Boat Show, where the innovative shipyard also announced during their annual press conference the intention to build larger and larger yachts to meet any Clients demand.
Introduced by the Emirates-based shipyard as global premiere, its oceangoing Nomad 55 demonstrates the shipyard's unwavering commitment to enhancing the seafaring experience for their discerning clientele.
The innovative yacht and boat builder's debut is part of its relentless determination to fulfill the region's aspirations of spending extended quality time on water.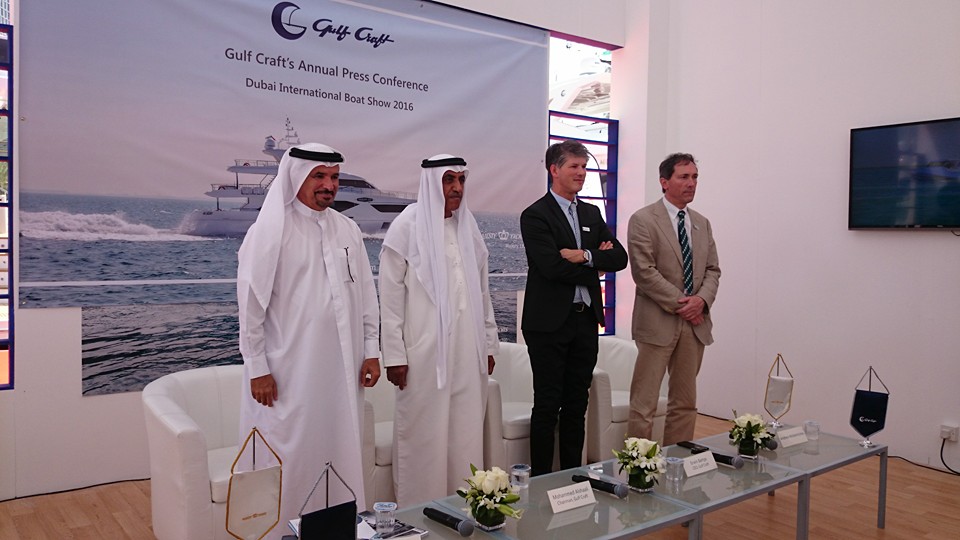 "As yachting becomes more intuitive both in the region and worldwide, devoted sea goers are asking two questions – how can we spend more time in the open seas, and how can we do so comfortably," says Erwin Bamps, CEO of Gulf Craft. "The aim of our Nomad Yachts series is to deliver both seamlessly through meticulous detail in both craftsmanship and design, serving boat enthusiasts with an insatiable appetite for sea travel. We are delighted to bring this experience to our guests at the Dubai International Boat Show."
Merging timeless interior design with advanced engineering, the Nomad 55 is a destination in and of itself, promising holidaymakers a memorable escape from the ordinary through its unequivocal onboard luxury and first-class comfort.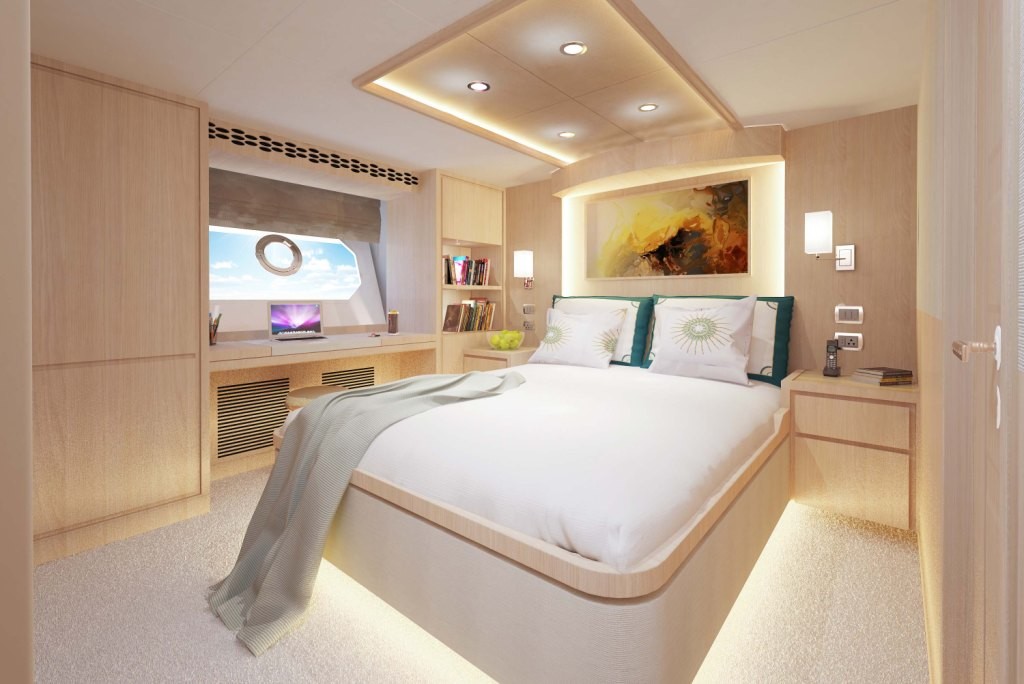 Featuring a beautifully adorned main saloon, a fully-equipped and exceptionally large galley, four spacious guest cabins, three bathrooms, and a room for two crew, the Nomad 55 takes the five-star experience into the midst of the ocean. Passengers aboard the Nomad 55 can enjoy breathtaking views from the yacht's two electric balconies, or dine on the yacht's notably spacious fly-bridge while watching the sun set into the world's luminescent waters.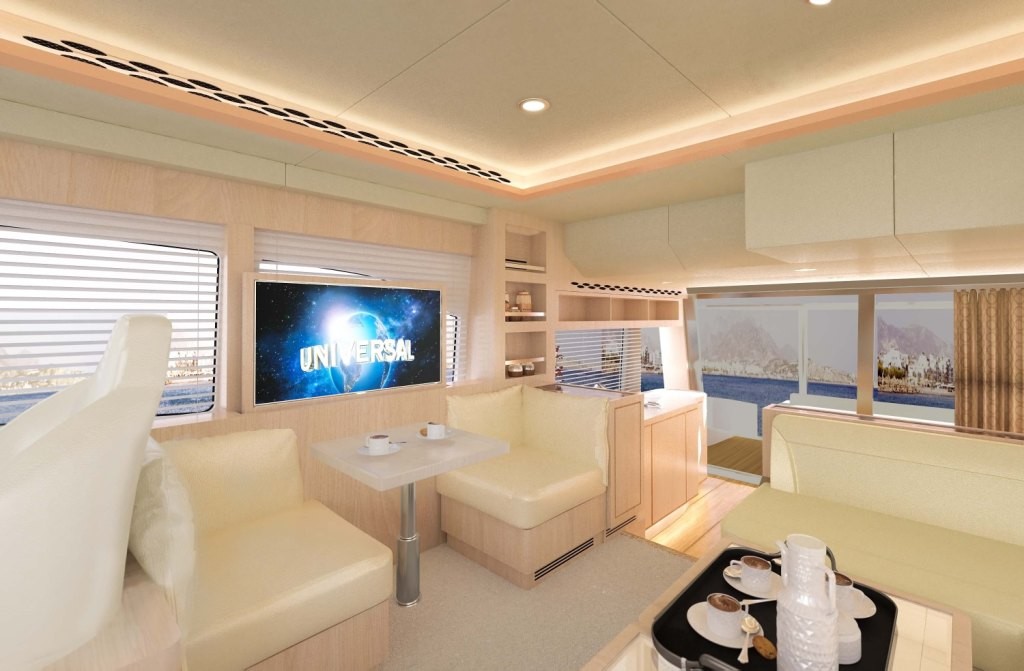 Similar to its sistership the Nomad 65, the Nomad 55 emanates world-class engineering from the inside-out, with a hybrid hull designed by celebrated British yacht designer Andrew Wolstenholme. Reaching speeds of up to 25 knots using twin 690 hp engines, the Nomad 55 can travel long distances without having to make frequent fuel stops, allowing its passengers to enjoy an uninterrupted cruising experience.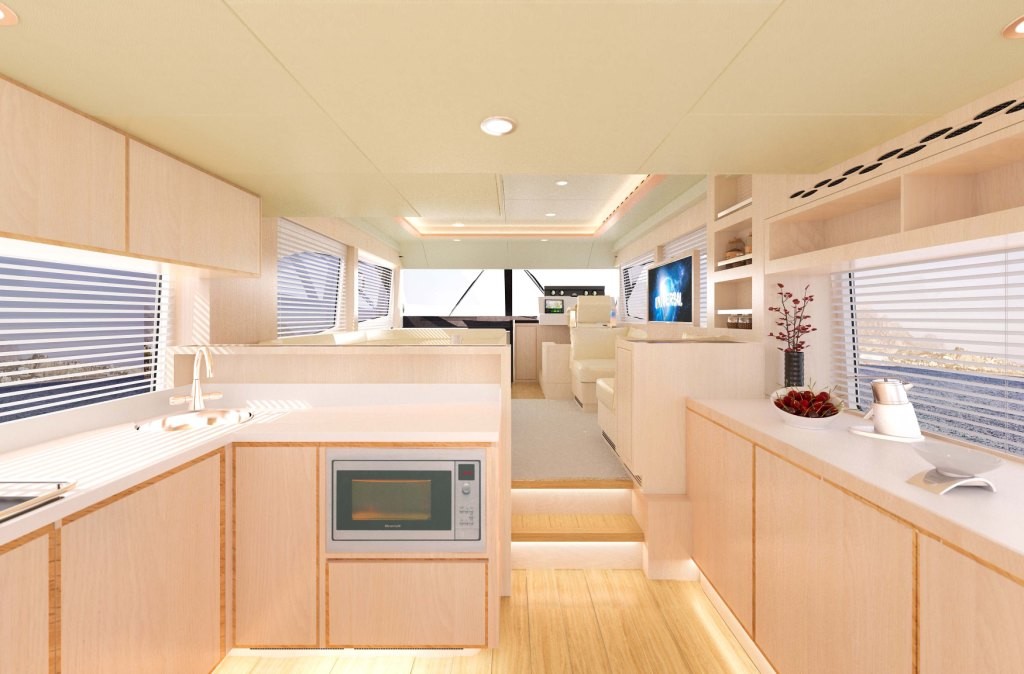 The Nomad 55 is one of Gulf Craft's three global premieres at the show, which also include the youngest tri-deck and the luxurious Majesty 90. The distinguished builder is showcasing 14 bespoke yachts and boats valued at approximately AED 190 million across its diverse portfolio.
[divider style="dashed" top="20″ bottom="20″]