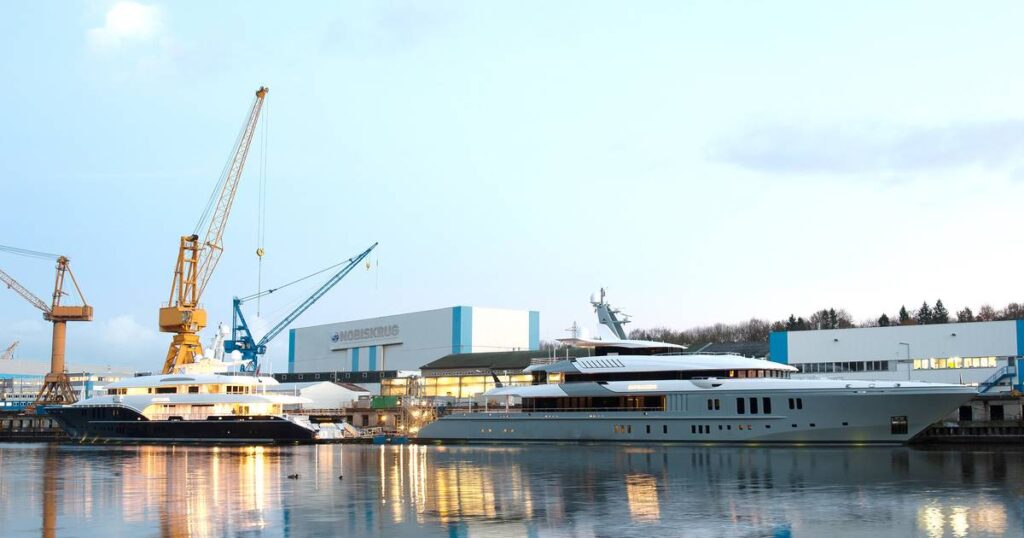 The latest news from Rendsburg, according to the German press, wants the insolvent Nobiskrug shipyard to be officially put up for sale, along with the approximately 330 units of workforce. The international consultancy firm PwC, in charge of the sale, has appointed Hendrik Gridmann of the Hamburg law firm Reimer as interim bankruptcy administrator.
"My goal is to find an investor by the end of June who will continue to Nobiskrug to continue building ships in Rendsburg with the existing workforce." According to the German press, in the last two weeks, there have been several potential investors who have come forward both nationally and from abroad.
Germany is a very strong brand country in the production of highly customized mega yachts, with an unparalleled reputation and the "Nobiskrug" deal will soon reach a positive conclusion, both for the sector and for the workers and all related industries.
An information package and an invitation to submit their offer will shortly be sent to over 100 potential investors. "We are confident that Nobiskrug will be of particular interest to other shipbuilders and marine industry operators to use their employees' location and know-how in the future," said PwC partner Timo Klees.
On 12 April, the yard had filed an application with the Neumünster court to initiate insolvency proceedings, mainly caused by critical developments in yacht construction. Nobiskrug is part of the international shipbuilding group Privinvest, which also includes the German shipyards Kiel and Lindenau-Werft in Kiel. According to reports from the German press, it seems that neither of the two shipbuilding companies is interested in the bankruptcy of Nobiskrug at the moment.