[dropcap]S[/dropcap]old in February 2018, the new full custom 60-metre Fast Displacement steel hulled motoryacht is the largest steel yacht built by Heesen to date. Scheduled for delivery in 2021, YN 19360 – Project Falcon – is taking shape at the yard, following the laying of the keel in September last year.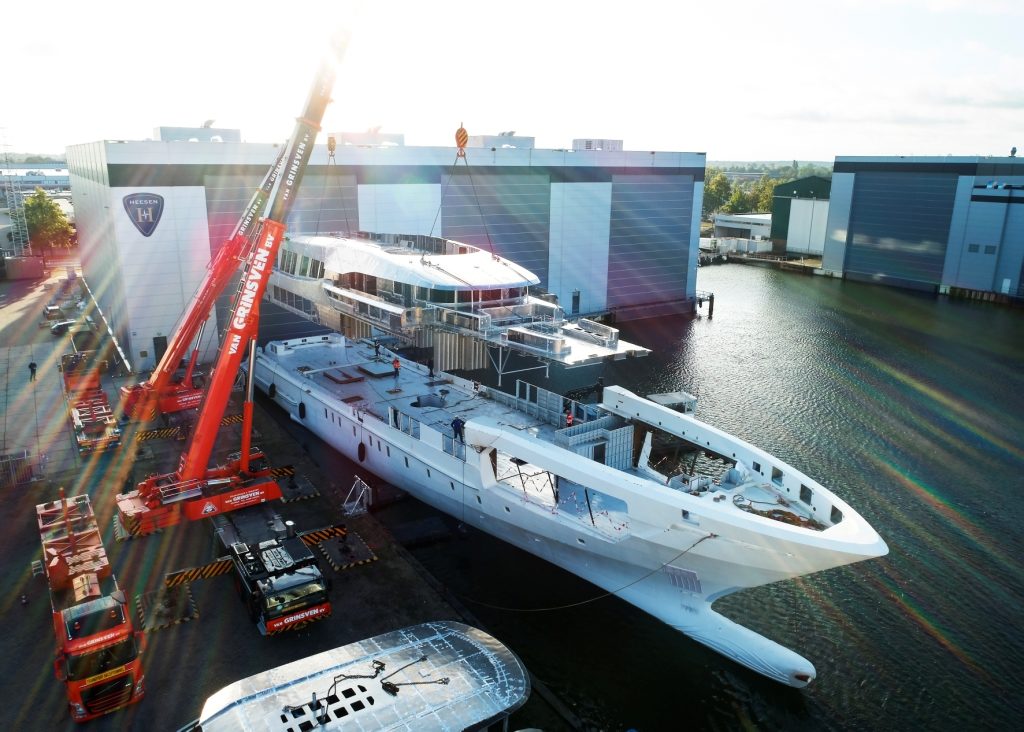 Hull and superstructure of the largest displacement yacht build by Heesen to date, were joined together at the shipyard in Oss on Saturday 28 September.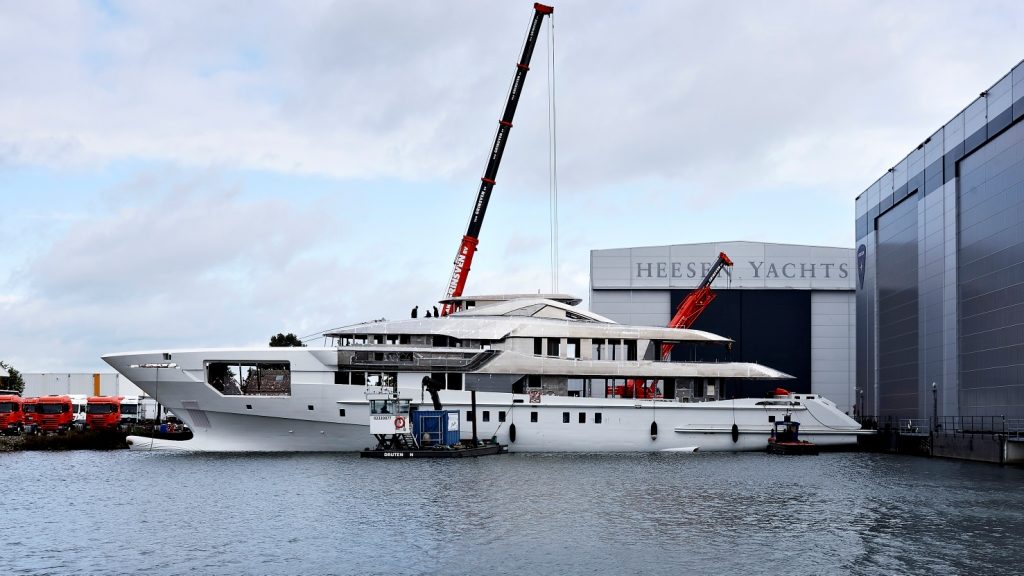 The exterior design is by Omega Architects while the interiors are created by Sinot Exclusive Yacht Design. Sinot and Omega are working together closely to create a holistic result, where interior and exterior complement each other and the fluid indoor/outdoor connection remains uninterrupted.
[divider style="dashed" top="20″ bottom="20″]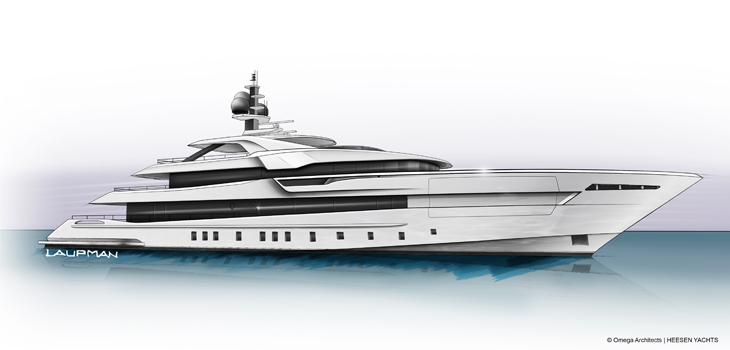 [divider style="dashed" top="20″ bottom="20″]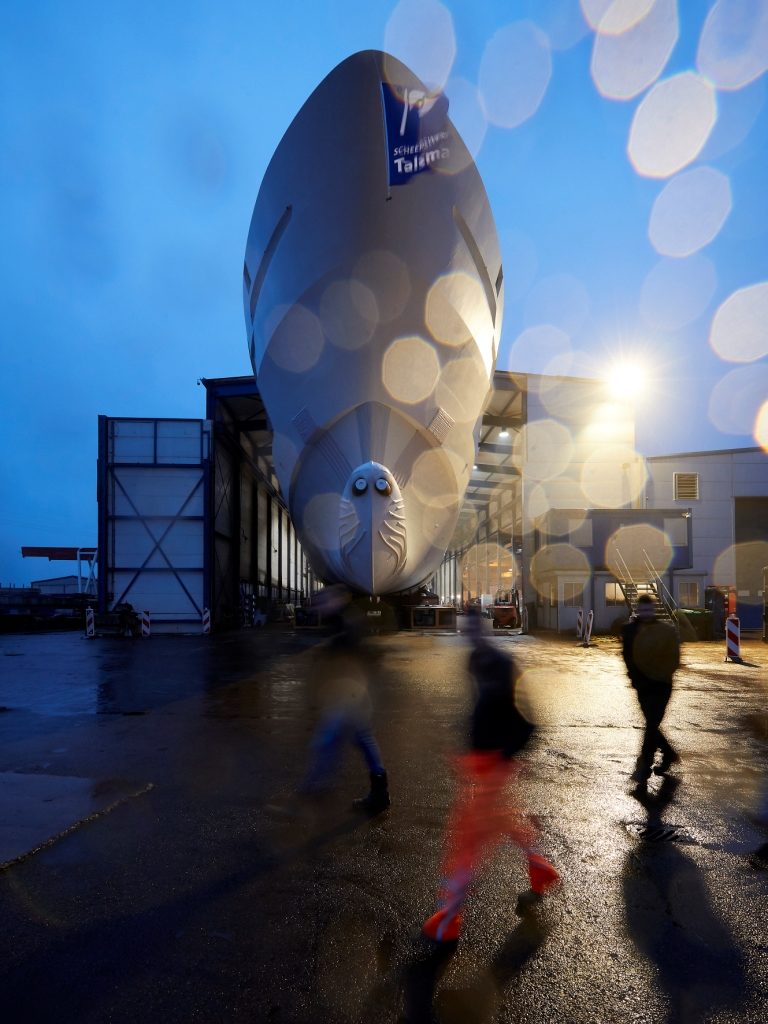 Exterior designer Frank Laupman of Omega Architects worked closely with the Owners and their team to further refine and enhance the lines of Project Falcon. Lighting plays a prominent role in the design of Project Falcon as it underlines and emphasises the design and architecture of the yacht. Magnificent underwater lights will illuminate the boat at night producing a splendid glow.
As to the interiors, Sinot Exclusive Yacht Design is working to create Project Falcon's interior decor, which has elegant lines and features intricate design details.
YN 19360 Project Falcon is an exciting new addition to Heesen's fast-growing fleet, and raises the already high bar for quality, detail and complex construction. Currently between new yachts under construction and deliveries as at 2023, Heesen Yachts is working on 12 new yachts, confirming a leading role in the superyacht industry.