[dropcap]S[/dropcap]abrina Monteleone-Oeino , who since 1995 has become the specialist in indoor and outdoor stylish decoration, explains:
"These pure and opposite tones were used on purpose. We wanted to create an environment where clients could come, see and touch the products, in a refined and restful setting. From the moment the clients will enter our shops to the moment they leave, we like to think that they enter a bubble, a refuge of luxury that simultaneously stimulates the senses and soothes the soul. I am flattered that Lalique has placed their trust in us and has given us the exclusivity to represent them in the Principality. The Boulevard des Moulins has become the meeting spot where independent brands sit alongside relaxed restaurants and bars, forming a community of like-minded retailers. There's a fascinating mix of creative small shops and commercial businesses in this street, which is what makes it so interesting".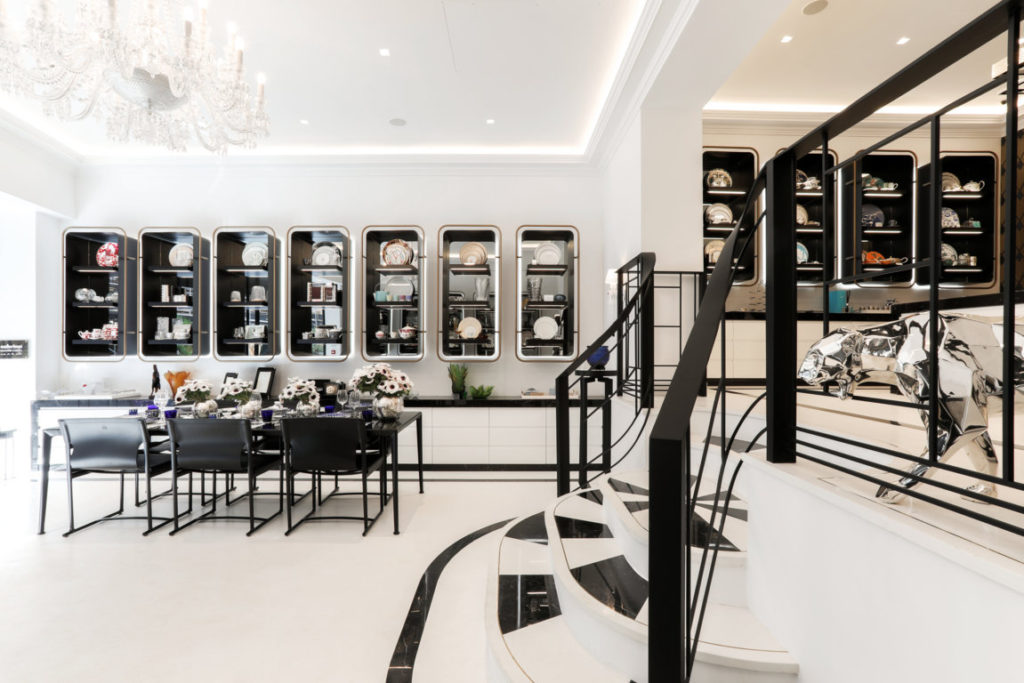 The boutiques, designed by Monaco-based architect studio Humbert & Poyet and officially inaugurated by HSH Prince Albert II of Monaco, are both monochrome with black and white marble and lacquer, are very similar yet fitted out in opposed colours as regards to ceilings, floors, walls.