[dropcap]A[/dropcap]RCADIA YACHT announces the sale of a new A105 just a few  months after its official presentation to the world.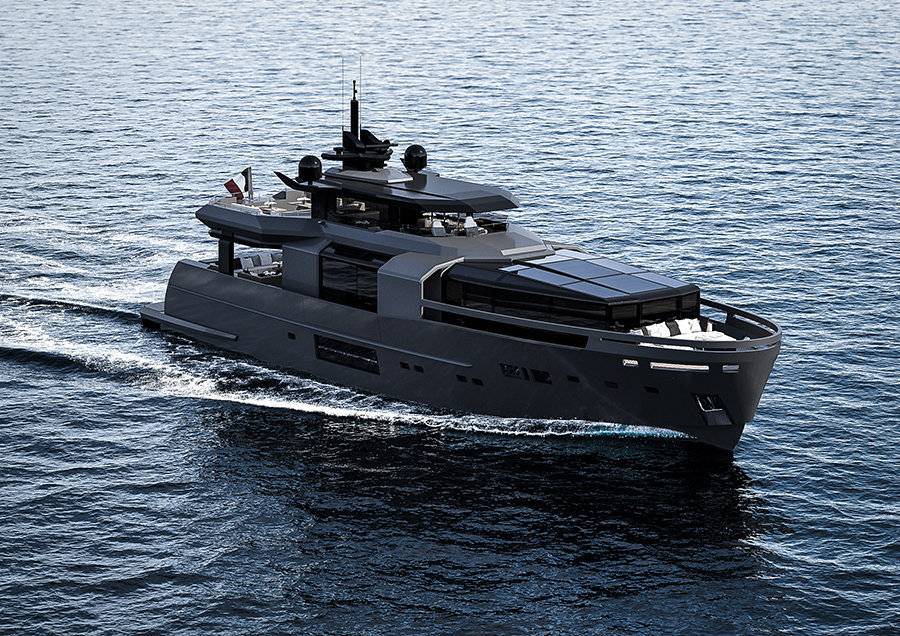 Ugo Pellegrino, Sole Director of the Italian yard, declared:
"This result was achieved in part by an investment of over 30 million euro in recent years. Our production facility is one of the most modern in the entire Mediterranean and, despite the fact that we have yachts worth a total of around 40 million euro in build, we are still only using a part of our actual production capacity. This is a very important aspect of the ARCADIA YACHTS set-up because it means we can tell potential clients we are negotiating with that we can deliver all our models by the end of the 2019 season."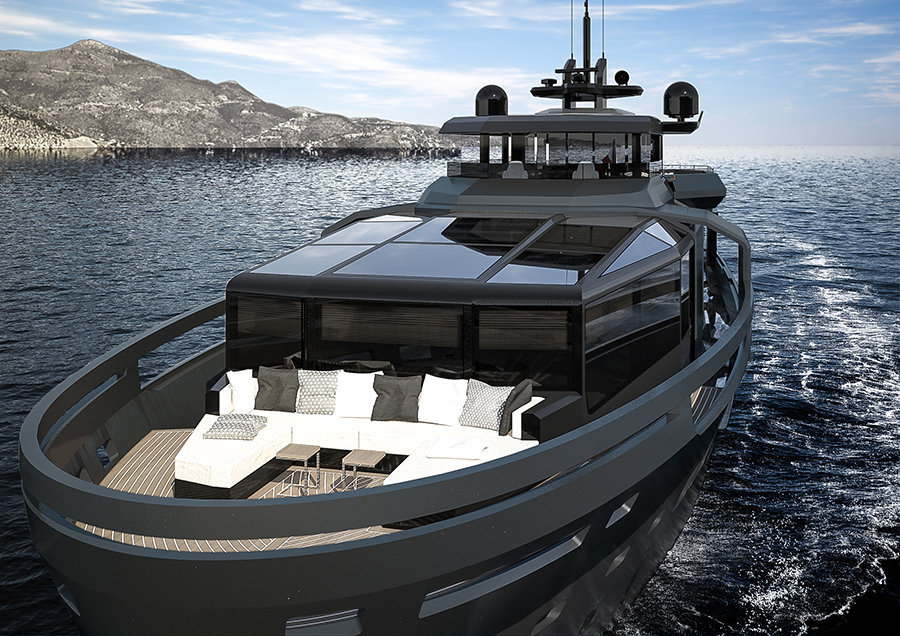 The A105's design it's a mix of communal guest areas and al fresco spaces to a whole new level. In fact the convertible sky lounge on the upper deck opens aft towards the sun lounge to create a stunning 65 square metre relaxation area.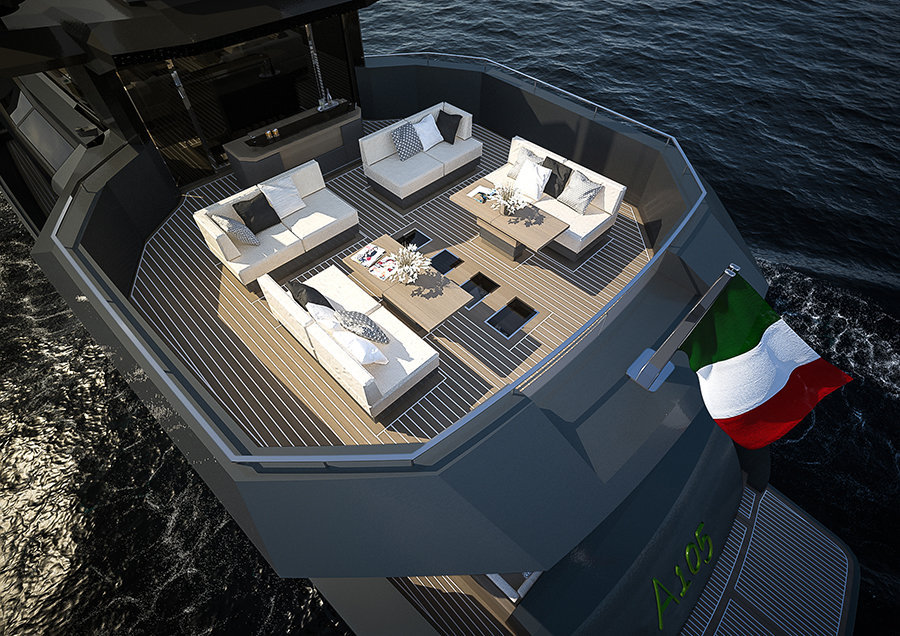 The core vision of the shipyard in the development of its models has always been to start with the owner and the use they intend to make of the boat, and then craft the latter to give form and substance to the client's ideas and wishes.
The A105 project is developed by the yard in collaboration with the Milan-based Hot Lab studio.
The result is that contact with nature and the surrounding world is intensified yet also respected thanks to large apertures which reduce the need for air-conditioning, solar panels integrated into the superstructure, and the extensive use of cutting-edge highly efficient thermal insulating glass.
The aft deck aboard the A105 can comfortably seat up to 12 people for a formal dinner, while the lounge area has space for a further 12 guests. The latter can also convert to a further dining area offering the owner the possibility to having more than 20 people aboard to dine at once. This same principle was applied to the concept for upper deck as a whole. Here both interior and exterior spaces are cleverly mixed to create a further spectacular relaxation area. Offering just under 30 square metres of space, the convertible sky lounge can be used 365 days a year and opens aft towards the sun lounge which, at 35 square metres, doesn't just provide owners with a further convivial area with direct sea contact but also shelters the whole of the aft deck.
The A105's meticulously planned layout has also produced a new approach to communication and movement between the various decks, fostering that unique inside-outside experience and adding new layers of meaning to it. To ensure we can cater to any and all of our owners' requirements, we have also created several different interior layout options that play with the inside-outdoor ethic and feature contemporary, minimalist décor that perfect complements the exterior styling.