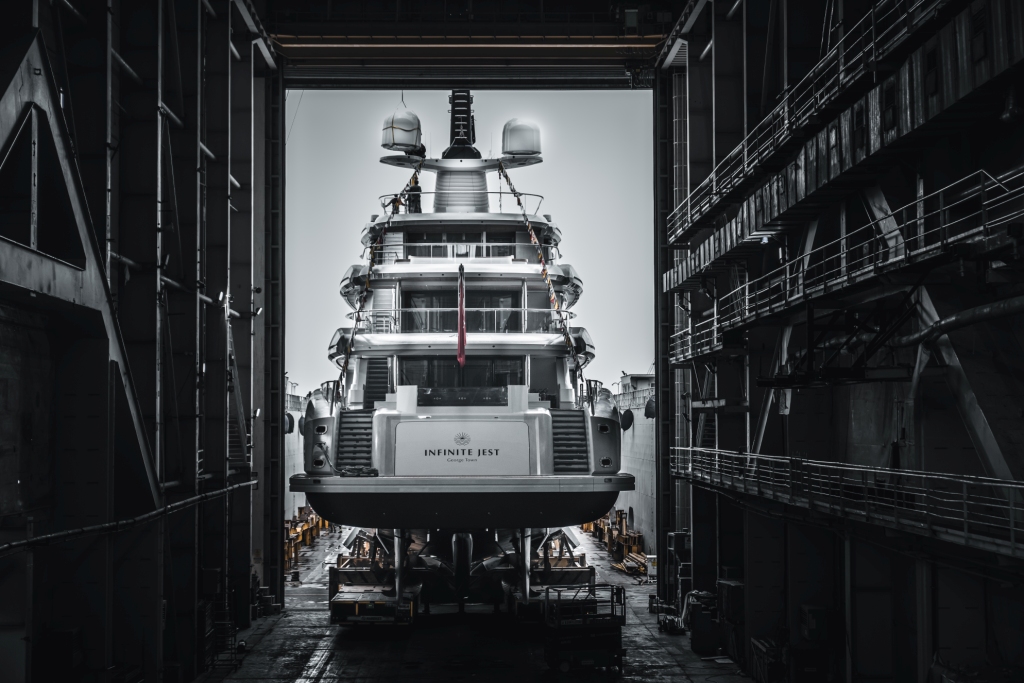 Turquoise Yachts announced yesterday the successful launch of NB69 INFINITE JEST. With recently delivered 53m Jewels, Turquoise now has 6 yachts currently under construction including 87m Vento and 79m Toro which is next in line.
This exciting new yacht, with exterior design by Vallicelli & Yacht Design, is on schedule for delivery in the second quarter of 2023 following sea trials. Turquoise is also excited to be collaborating for the first time with Interior designer Sinot to transform NB69's living space into a dynamic experience of its own.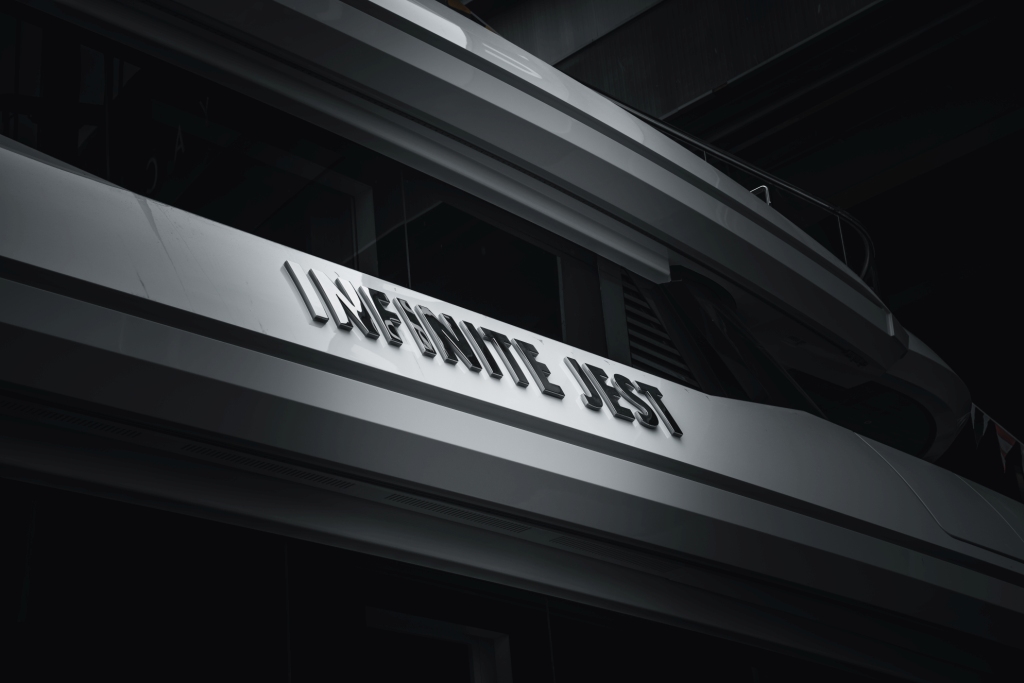 The styling of the superstructure and the hull makes for an exquisite balance: a combination of simple sleek lines and a powerful dynamic look. This is particularly evident in the geometry of the front canopies and bulwarks that surround the side decks. The originality of the style, playing on harmonious contrasts between soft and rigid elements, is most noticeable in the sheer-line.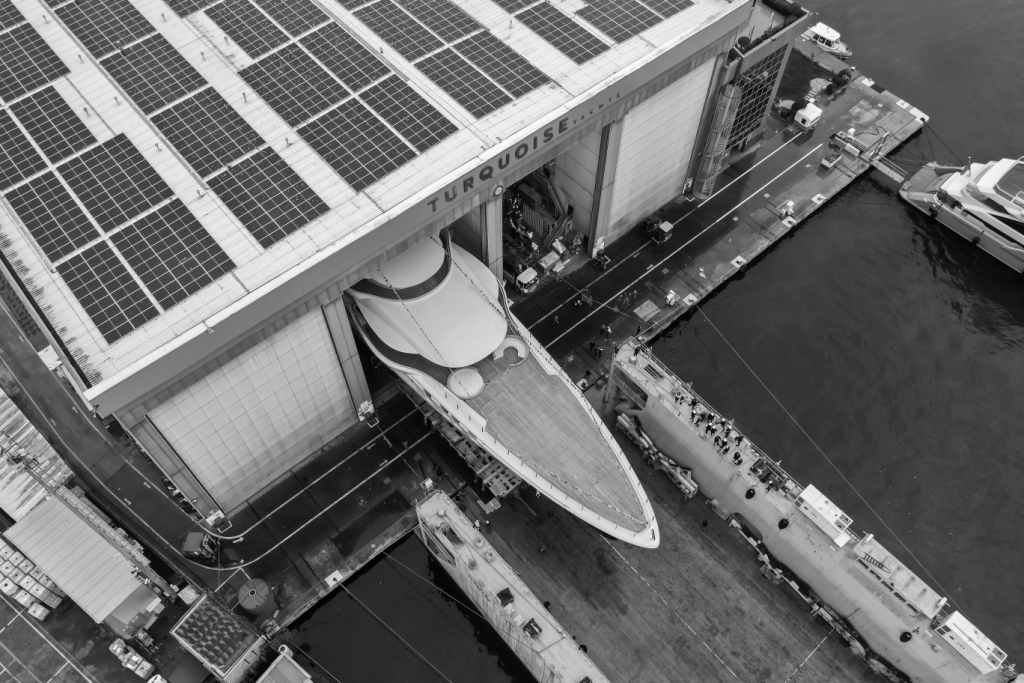 A tight line starting in the bow area, that then, at the center of the boat, becomes a curved concave line that gently slopes down towards the aft. With a profile reminiscent of sporty sailing, the low angle of the transom slope and the very long forward overhang, make this 75m yacht appear long, slender, and elegant in support of her generous interior volume.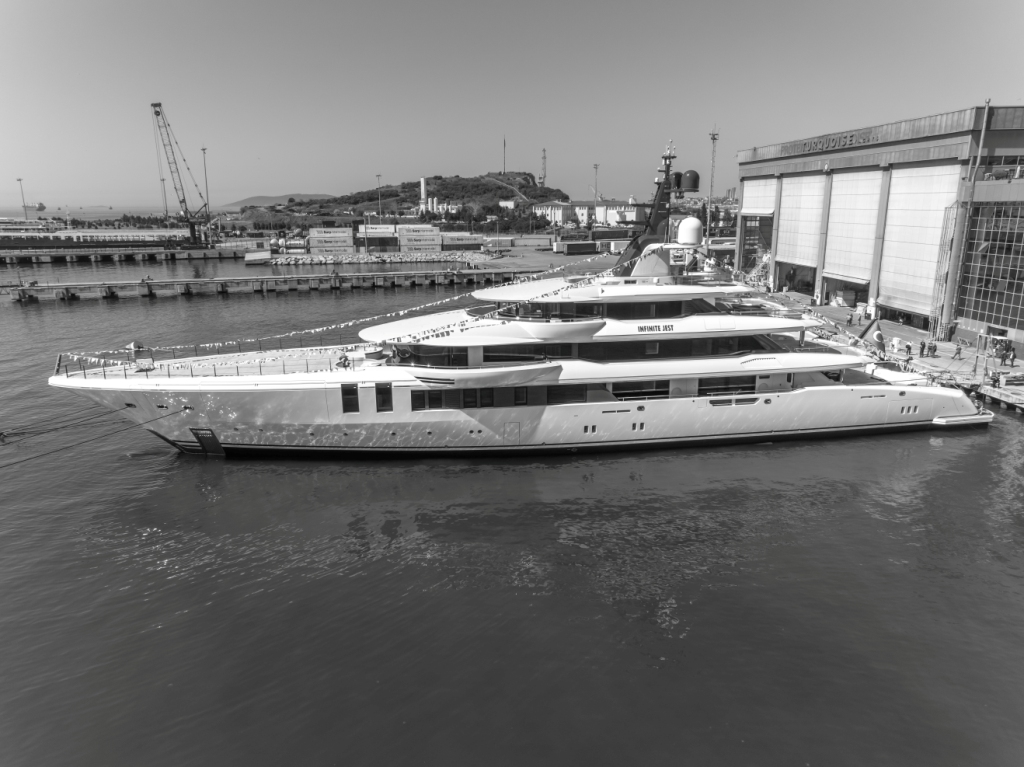 The yacht features an unusually large full-beam beach club which not only opens aft to the swimming platform, but also has opening shell doors on either side which convert into extended platforms to the sea. There is a central tender garage with a massive shell door that gives access to a full length 10.2m limousine tender as well as to the multi-purpose guest tender, the rescue/crew tender and several jet skis.