Royal  Hakvoort has announced the signing of a new order for a 65-metre luxury displacement motoryacht, project YN254. This will be the largest project built by the Dutch shipyard to date sold in close cooperation with Fraser for one of Fraser's very loyal repeat clients.
The interior and exterior will come from the drawing boards of Sinot Yacht Design. Naval architecture, construction and engineering design for this project will be by Diana Yacht Design, which has been given the brief to optimise technical accessibility and keep maintenance requirements to a minimum.
The 65-metre superyacht with wide beam of 11.6 metre and volume of 1,435 GT will feature a carefully considered balance of indoor and outdoor spaces and is due for delivery in 2025.
Her features include a large pool on the main deck surrounded by a huge poolside lounge with bar, a large beach club with gym, sundeck with Jacuzzi and a massage room and library on the bridge deck. Accommodation is for 14 guests in a fully private Owner's deck, four main-deck guest suites and a large family apartment on the lower deck.
Designed and built to go anywhere in the world, Project YN254 has also been conceived to place special attention on waste management and pollution prevention.
"I am very proud and grateful to start another new build project for a long-standing loyal client. We have accumulated 13 years and more than 100,000 nautical miles of yacht experience into one perfectly designed project. It is also a true pleasure to build this family boat in the Netherlands with an all-star Dutch team of Royal Hakvoort, Sinot and Diana Yacht Design." comments Jan Jaap Minnema, Fraser broker for Project YN254
Designer Paul Costerus of Sinot Yacht Architecture & Design states: "'Project YN254 will mark the fifth collaboration between Royal Hakvoort Shipyard and Sinot Yacht Architecture & Design, and will be the second yacht our studio designs for this specific client. We are looking forward to continuing our close working relationship with Fraser, Hakvoort and Diana Yacht Design who is the designated Naval Architect for the project."
According to Klaas Hakvoort ; "this project is another milestone in the history of Royal Hakvoort Shipyard. The vessel is the largest vessel in size and tonnage ever to be built by our yard. It will guarantee the shipyard work until late 2025 and will provide work for around 300 people being either direct employed shipyard staff or through subcontractors. We thank the client for putting his trust in our shipyard, especially because this contract was negotiated and signed digitally with the client only being able to make one short visit due to Covid travel restrictions."
In addition to being the largest yacht, this is the first contract since Hakvoort received her 'Royal' designation. Being granted the right to be called 'Royal' is a landmark achievement for the Monnickendam yard, which has been in the hands of the Hakvoort family since 1919. The company's 100-year history has seen a steady and healthy growth based on its own equity, setbacks have been transformed into new opportunities. Continuous investments have ensured the ongoing modernisation of the yard.
"We are extremely proud to have received the 'Royal' designation," commented the Hakvoort brothers, Klaas and Albert. "This crowns the work of current and previous generations, which has always been driven by entrepreneurship and passion. This milestone is a huge encouragement for the future.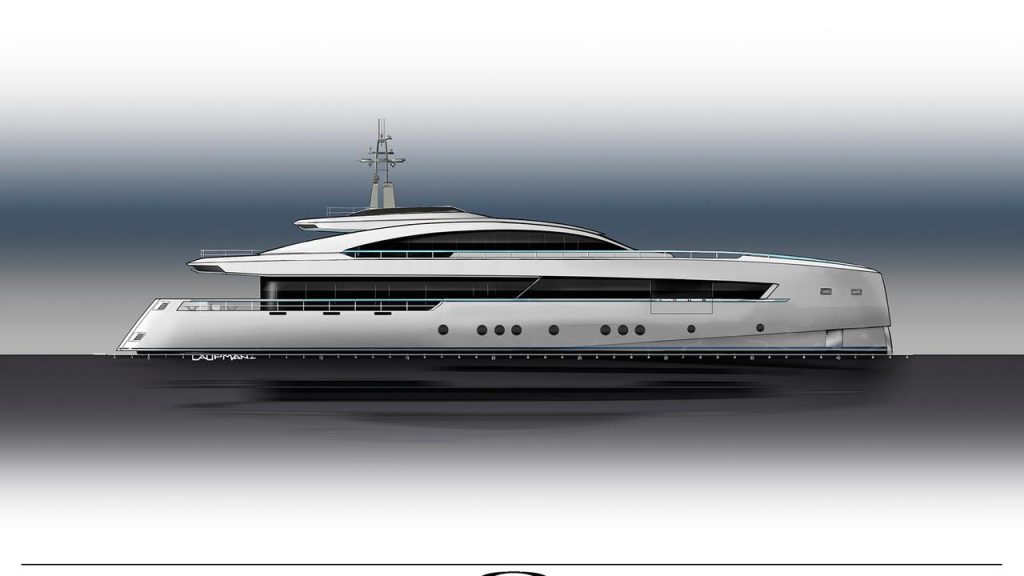 Two other projects are currently underway at the Royal Hakvoort yard in the Netherlands. Project Asia, another 61 metre motor yacht with exterior & interior design from the creative desk of Sinot Yacht Architecture & Design and Project Adur a 45 metre world-cruising fast aluminium motoryacht designed by Omega Architects.