[dropcap]D[/dropcap]utch shipyard AMELS has introduced the AMELS 60, the brand new Espen Øino design in the Limited Editions range, a succesfull premium semi-custom production which counts more than 40 yachts delivered since 2007. The 60-metre superyacht, with Hybrid by AMELS technology, is now under construction and available for spring 2022 delivery. Among its main features, there are a hige sundeck, a swim platform and folding owners suite balcony. The generous interior volume of 830 GT, light and airy, include signature large main deck windows. The 9-metre luxury tender is stowed on foredeck.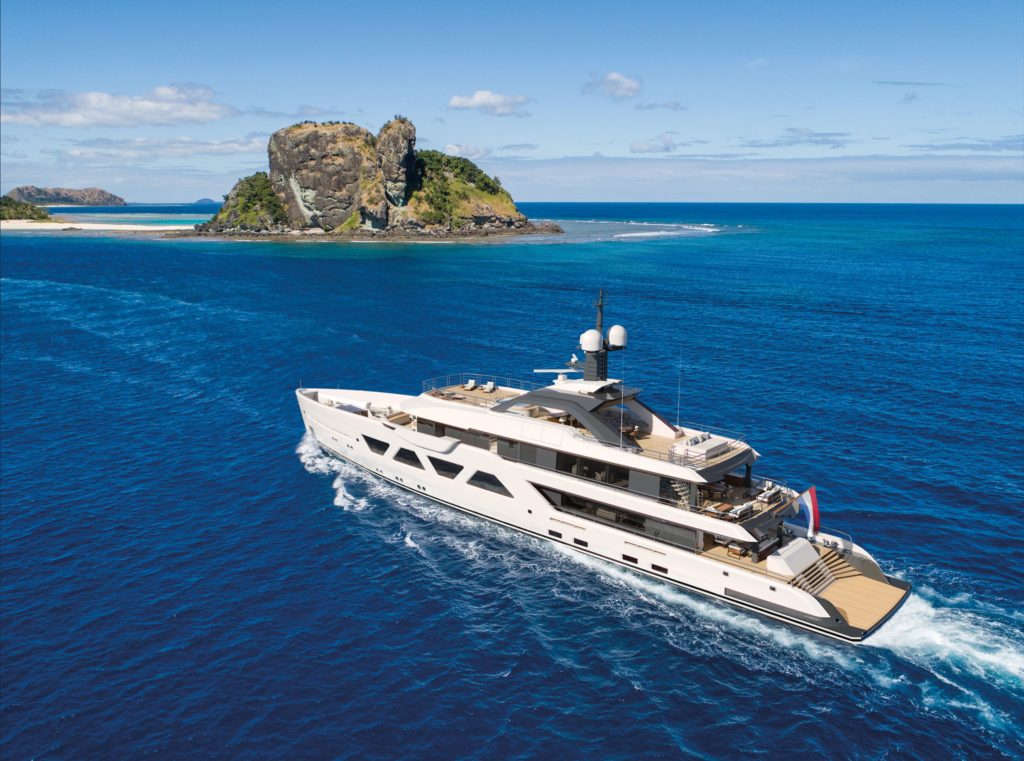 "The AMELS 60 is an exciting new take on the very best AMELS knowhow and craftsmanship that has shaped everything we have done for more than 100 years," says Rose Damen, Managing Director of the Damen Shipyards' Yachting division. "Just like the global fleet of Limited Editions yachts at sea today, the AMELS 60 will be a beacon of trusted reliability, quality and comfort for decades to come."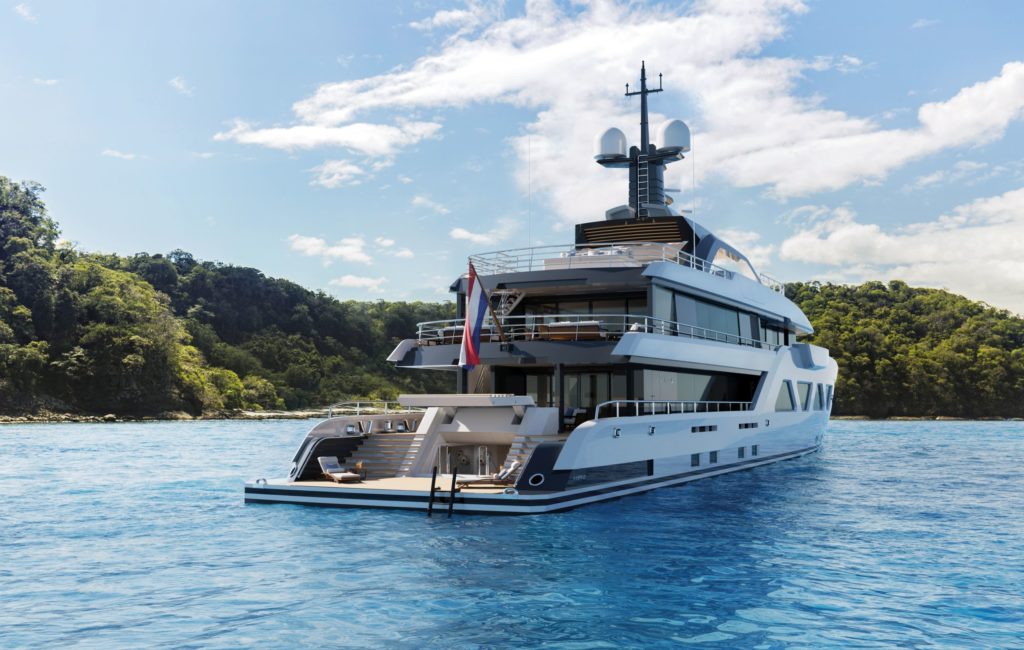 The AMELS 60 is the builder's second collaboration with Espen Øino, following the 78-metre AMELS Full Custom also under construction for delivery in 2021.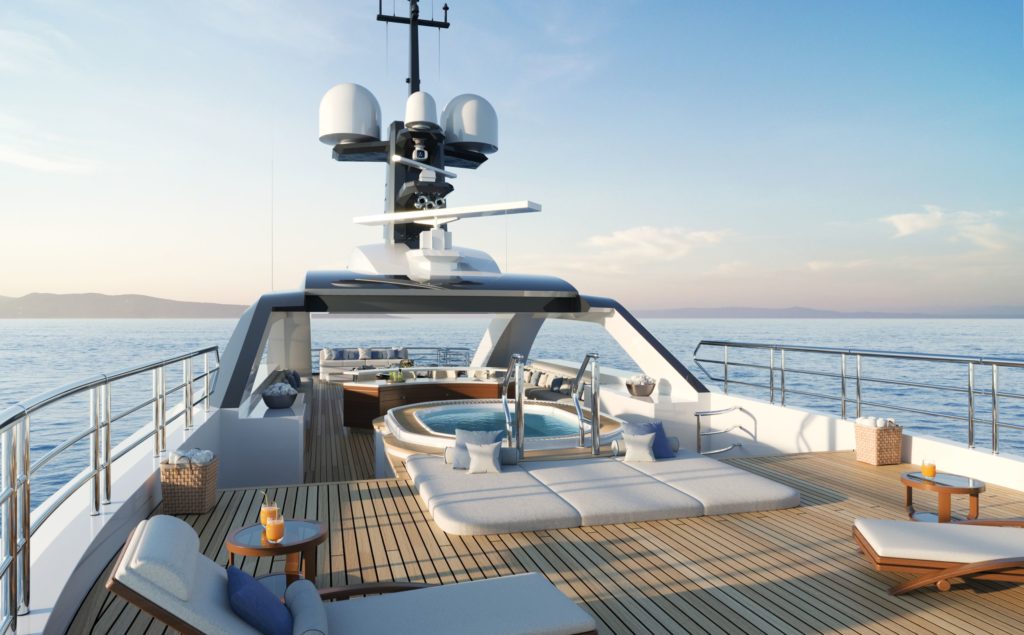 Espen comments:
"The AMELS 60 is a package that no-one else can offer at this time. It's a very well thought-through design where we incorporate all the experience AMELS has as a builder and we as designers. I think it is truly a design that reflects the future. I can't wait to see her being built, to experience her. She will be instantly recognisable when she hits the water in 2022."
AMELS naval architects, in collaboration with parent company Damen Shipyards' in-house Research Laboratory, developed the AMELS 60's all-new hull form. The new naval architecture provides the optimum combination of full displacement comfort with fuel efficiency.
"As a naval architect and as a yacht designer I like how the AMELS 60 optimises the waterline lengths which increases the length to beam ratio," Espen continues. "It is the right way to go. This is a very efficient hull form, which in combination with the hybrid propulsion, makes the AMELS 60 quite unique in this size and range of vessels."
With Hybrid by AMELS technology, the AMELS 60 offers cruising up to 7 knots with electrical propulsion motors. The system works with multiple sources of energy working together seamlessly throughout a wide operating profile. The owner benefits from very low noise and vibrations, lower fuel and maintenance costs, while reducing harmful emissions.
"The AMELS 60 has a future-proof hybrid package that our clients can rely on," Rose explains. "No full displacement superyacht of this size can match the AMELS 60's comfort, quality and efficiency in such a cost-effective design. We developed pragmatic technology that works invisibly in the background to deliver maximum efficiency, minimum impact on our environment, with the widest operating flexibility."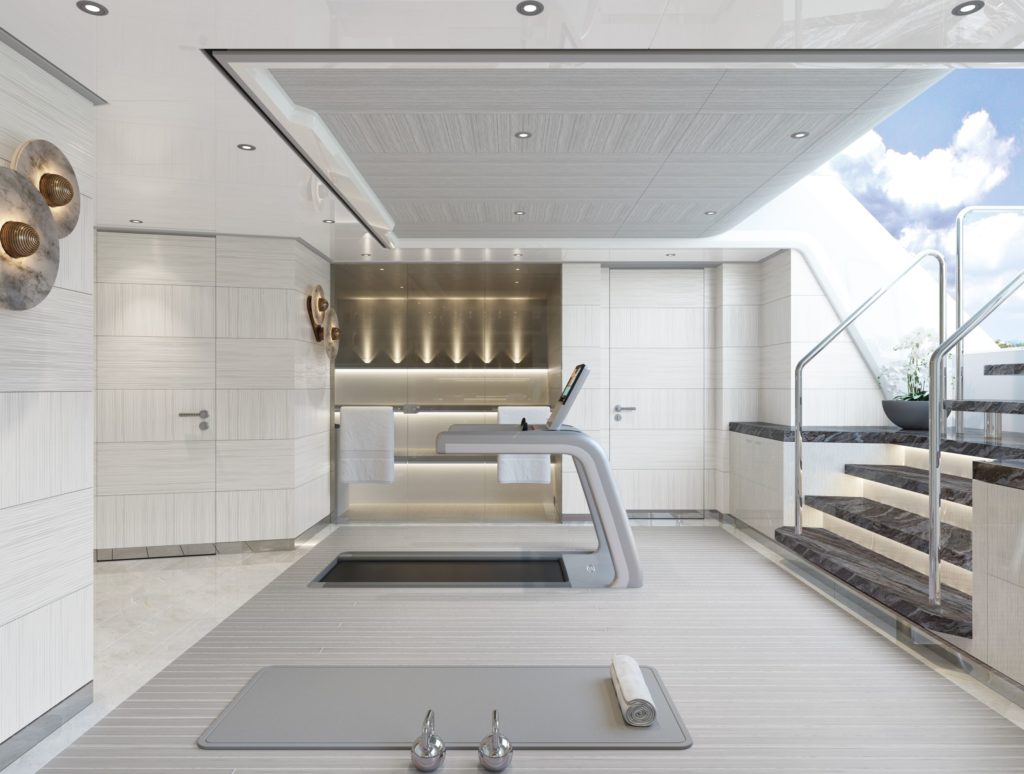 AMELS invited the team at Studio Indigo to create a design concept for the AMELS 60 interiors. Founded in 2005 by Creative Director Mike Fisher, the London-based studio specialises in architecture, interior design and yachts. They bring over 15 years of design experience within luxury super-prime land-based projects, both in the UK and internationally.
Comprising a skilled team of 50 designers and architects, Studio Indigo brings a fresh new approach to the yachting industry and has recently captured the market's attention with their award-winning innovation – including two World Superyacht Awards.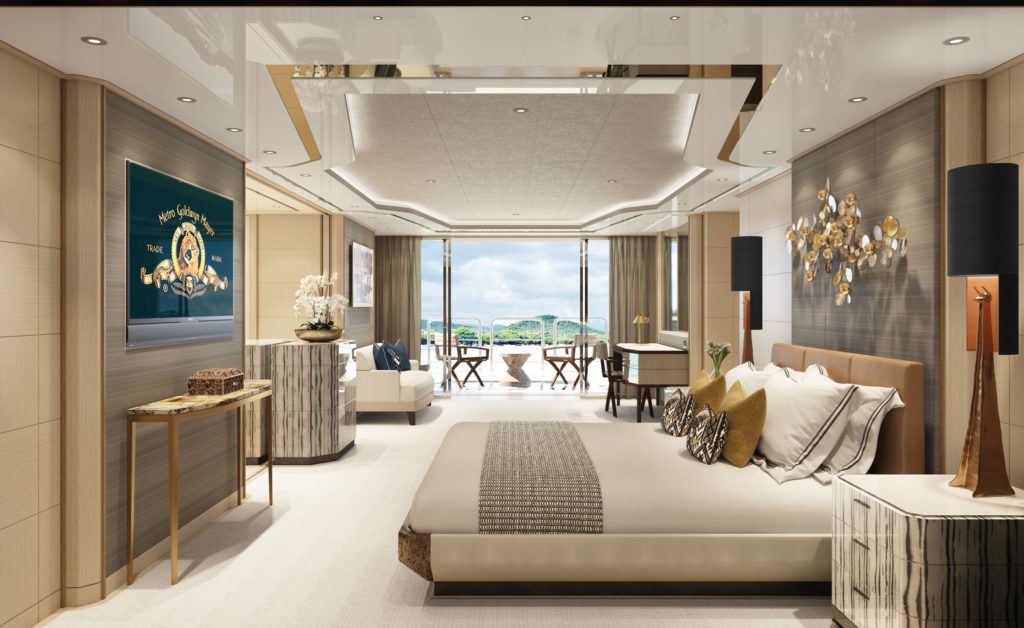 "We refined the GA to make the space as ergonomically efficient as possible, generating a layout that seeks to maximise the perception of space and flow," Mike Fisher explains. "This was achieved by opening up the views and vistas between spaces to make them feel bigger, lighter and brighter. The interiors are chic and contemporary, using a rich variety of fabrics and textures throughout, allowing the guests onboard to experience different atmospheres that surprise and delight as you walk through the AMELS 60. Consistency of materials, architectural detailing and form means spaces flow easily into the next, thereby creating the illusion of endless space."