[dropcap]O[/dropcap]n july 1st, the Genoa-based boutique shipyard, TANKOA YACHTS, launched their first project S693, under the name of M/Y Suerte, a 69,3m megayacht built for one of Karsenti's loyal clients, and delivered according to the construction programme, despite the numerous upgrades decided by the client in conjunction with the shipyard, during the building process.
In these weeks M/Y Suerte is undertaking its sea trial, technical and stability tests, as well as all necessary Class endurance runs. Her final delivery is scheduled mid-August 2015, with official introduction to the public and the yachting industry on the occasion of the 2015 Monaco Yacht Show.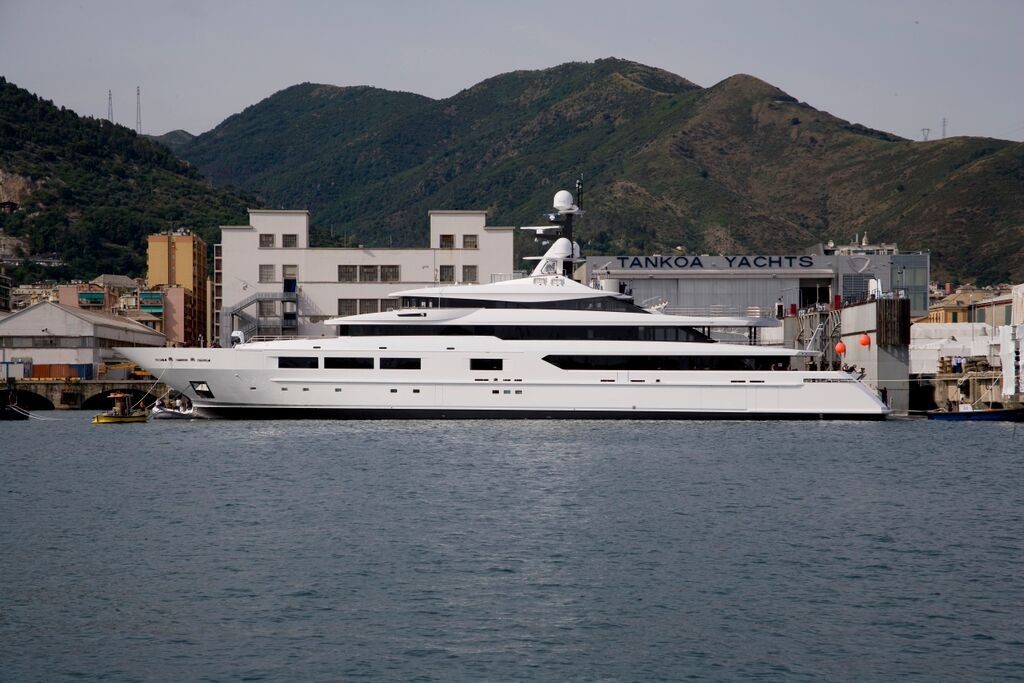 Edoardo Ratto, GM of Tankoa declared right after Suerte left the dock:
"Achieving such perfect balance at first launch happens once every 40 new launches. I am truly and sincerely emotional about it because this is our first yacht as Tankoa and despite our impressive technical office, the highest level of professionalism of our engineers and our background in yacht building there are always some unforeseen factors that can affect balance at the time of first launching. Most builders are still capable to compensate an eventual slight balance issue with all that is left to install onboard, but here, we have nothing to correct."
Naval Architect Professor Ruggiero, standing on the dock was speechless after seeing Suerte being towed out of the barge and declared later:
"I launched more than 400 boats in my life. I don't remember when I saw last such a perfect result from first time in the water. As good a naval architect can be, once the underwater lines are delivered and tank testing reached satisfactory results, we don't have full control of what the builder's technical office and project management do all along the project. In this specific case, I can tell that all they did is just amazing".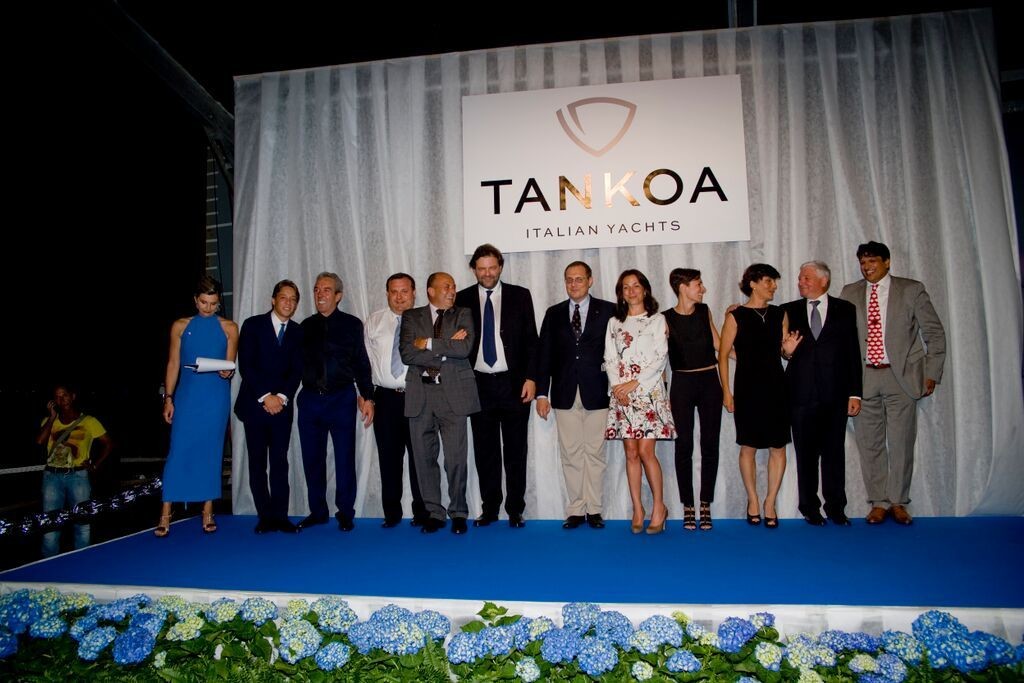 For Michel Karsenti and Yacht-Ology, the sales and marketing force behind Tankoa, this was not just one more launch as per his words:
"This launch was very emotional for all of us. The entire design phase conducted with Francesco Paszkowski was heading towards creating a modern yacht that would still look very good in ten years down the road. From color renderings to the yacht being assembled in the shed, it is always difficult to get a true feel of what the effect will be once in the water. Seeing her sitting perfectly in her lines gave all of us the feel of a well-achieved teamwork. Getting to such level of technical achievement with a first yacht is the living proof that an Italian yacht builder when investing wisely can compete with the world's best shipyard. Lots of other builders asked me why when they heard about the Yacht-Ology-Tankoa agreement almost two years ago. I bet they will perfectly understand why after they see Suerte during the Monaco Yacht Show! Tankoa is a first class builder, and on our side, at Yacht-Ology, we pride ourselves to be marketers. I guess we will have to work even harder to keep up with the incoming demand we are facing for Tankoa Yachts."
The warmth of the atmosphere at the celebration event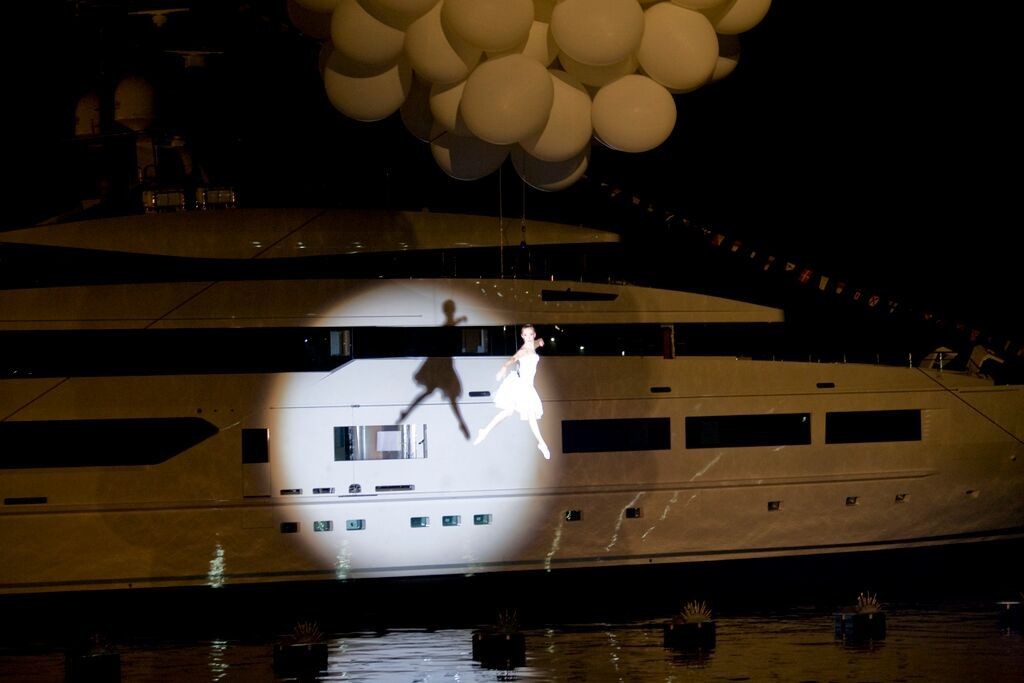 The launching of this first yacht in Tankoa 70 meter series has been celebrated July 1st with a seat down dinner for 500 people gathering Tankoa's employees, subcontractors, suppliers, international brokers, designers and a selection of international journalists. The 500 guests arrived to the shipyard where a particularly original set up was in place inside our 100-meter dry dock with Suerte berthed right in front of it.
[divider style="dashed" top="20″ bottom="20″]