[dropcap]M[/dropcap]TN Communications (MTN) announces another maritime industry first with the launch of its high-definition live television service at sea, MTN Worldwide TV HD (MTN-TV HD).
"MTN-TV HD delivers an amazing viewing experience onboard," said Graham Douglas, media and communications manager, P&O Cruises and Cunard.  "We can now experience TV at sea like we can at home.  As we transformed the technology and ambience in our common areas, theaters and cabins, we evolved from small to large screens, so our requirement for HD became paramount.  We are so pleased with the service that we just used it on all our ships to broadcast the naming ceremony for our new build, Britannia."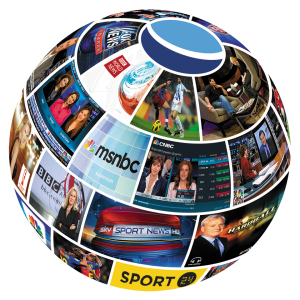 This service launch starts with IMG's Sport 24 Channel in HD.  The first-ever 24/7 sports channel designed for the maritime market, it is the most watched sports channel onboard MTN-TV customer vessels.  Its 2015 line-up includes Premier League Soccer, Formula 1™, U.S. Open Tennis, Wimbledon, the Masters, and Bundesliga Soccer delivered in HD to vessels around the world.
MTN-TV HD is available to the maritime market only through MTN.  This is because the company manages and optimizes its network with some of the industry's most sophisticated propriety tools.  This new service enhances the broadcast quality of all the other MTN-TV channels, as well.  In an effort to stay ahead of customer needs, MTN constantly is transforming its infrastructure to deliver the industry's highest quality of service.  The company has plans for further MTN-TV technology investments, particularly nearing the roll-out of the MTN High-Throughput Multi Spot Beam (MTN HTMS™) service next year.
Around the world, 137 ships subscribe to MTN-TV.  The service broadcasts 11 channels of news, sports, entertainment and special events.
In service five years this month, MTN-TV has broadcast 1,743 live special events, totaling 5,236 hours of major sporting events, awards shows, operas and ship-specific gatherings.  MTN-TV HD is a turnkey solution for MTN partners, as well as vessel operators just using this particular service.
"We are proud to be the trusted provider of the world's first global HD TV at sea," said Bill Witiak, general manager, TV and Broadcast Services, MTN.  "Delivering unmatched, live content at sea significantly improves the experience our partners can provide.  It adds value to crew welfare initiatives and enhances opportunities for vessels to utilize television for operational and marketing requirements."
[divider style="dashed" top="20″ bottom="20″]