[dropcap]R[/dropcap]efit has become a core business for Lürssen. During the last winter 8 yachts between 40 and 110 meters have used the Lürssen facilities for modifications and maintenance works. Amongst them are some of the world's most beautiful yachts such as Phoenix², Global, Radiant and Coral Ocean.
22 years old and it still looks magnificent. Coral Island is a 72.54m (237.99ft) motor yacht, custom built in 1994 by Lurssen Yachts. At the upcoming Monaco Yacht show Lürssen will present Coral Ocean, formerly known as Coral Island. Coral Ocean is one of the first original masterpieces of the stylist and interior designer, the late Jon Bannenberg, both in terms of her clean exterior line and her amazing Polynesian interior.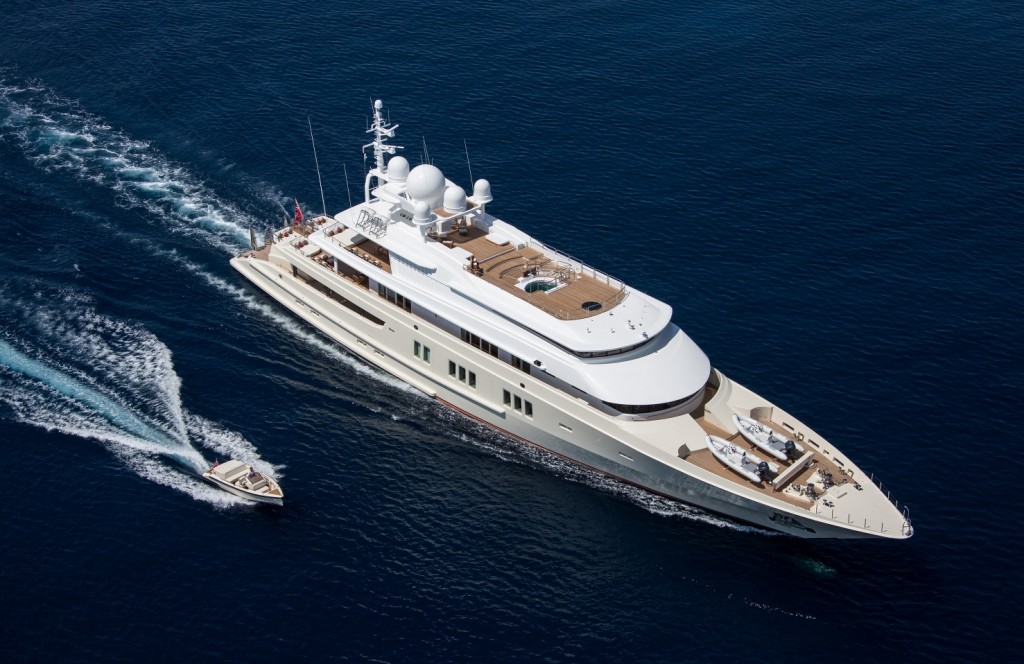 Coral Ocean was originally launched in 1994 and has been beautifully maintained throughout her life and has spent several winters up at Lürssen – lastly this last winter where certain areas have been changed and up-dated to conform to the rules as she will be for the first time available on the charter market. So far, she has been used solely privately.
In 1994, Coral Ocean was one of the first yachts whose interior featured a gym and a spa area, what was a sensation at that time, is considered as standard today.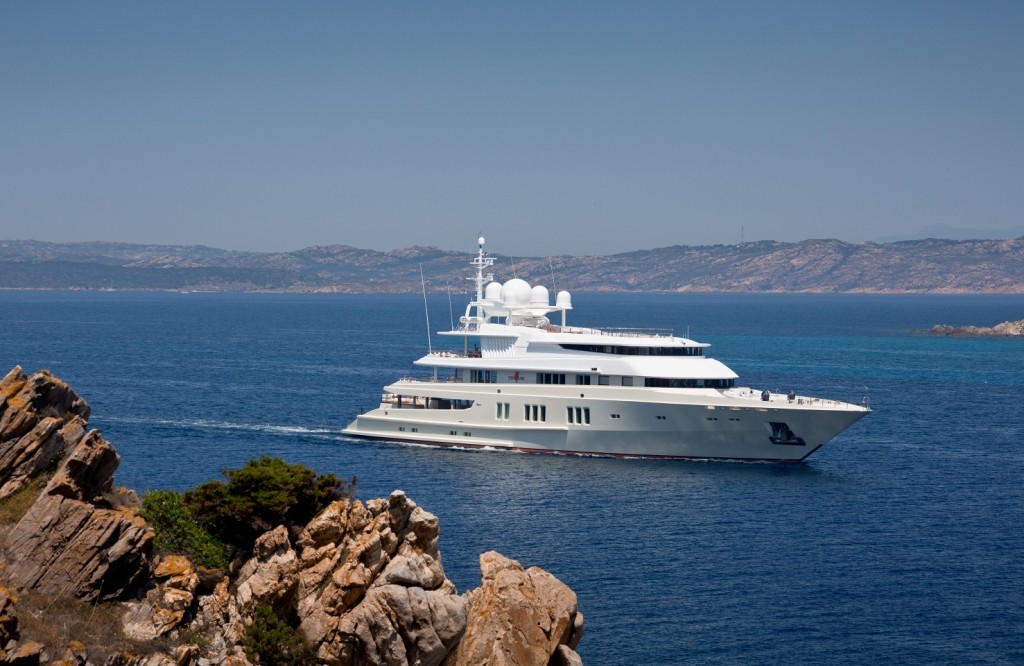 Refit at is Lürssen
Refit is work that Lürssen undertakes with the German precision for which they are world-renowned. And although the work required may differ from ship to ship, their aim is always the same. Once they have been involved, the yacht's life expectancy and performance should once again be comparable to that of a newbuild. Five shipyards provide ample space to build and refit several yachts at a time in covered sheds and docks. And with 1800 people working in the group, Lürssen not only has the space but also the manpower of engineers, naval architects and craftsmen to realize any project – may it be a new build, a refit or a conversion.