MONTENAPOLEONE YACHT CLUB & UNIQUE:
ASSOCIAZIONE MONTENAPOLEONE CELEBRATES
THE WORLD OF YACHTING AND FINE JEWELLERY IN THE HEART OF MILAN
from 25 to 31 May 2015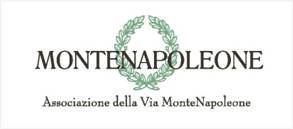 Associazione MonteNapoleone presents the first edition of the MONTENAPOLEONE YACHT CLUB event, which will be held from 25 to 31 May 2015 in collaboration with automobile manufacturer, Audi, which makes its return to the heart of Milan and reconfirms its support for all those events bearing the hallmarks of innovation, appeal and creativity – values that are part of the brand's DNA.
At this unique event, the worlds of fashion and luxury – yachting, fine jewellery and watches – will be presented together for the first time.
Leading national and international shipyards and yacht clubs will be present in the Quadrilatero boutiques to take part with models and photographs of their best works.
Advanced Italian Yachts, Azimut Yachts, Baglietto, Benetti, Brenta Design, CRN, Holland Jachtbouw, Lürssen Yachts, Nautor's Swan, Panerai Classic Yachts Challenge, Perini Navi, Riva, Tenders.Toys, Vitters Shipyard e VSY are the yachting partners who will enliven Via MonteNapoleone during the week.
Also for the first time, Associazione MonteNapoleone presents the Unique event, during which the Street's leading names in jewellery and watches will put some of their most exclusive creations on display, unique pieces from all over the world, together in Milan at the same time.
In this regard Guglielmo Miani, President of Associazione MonteNapoleone, said:
"It was an exciting challenge to bring the world of yachting into the very heart of Milan, but the idea of creating a synergy between yachting and fashion industry leaders immediately seemed like a good opportunity to promote Italian excellence in the luxury sector. A completely new format came out of this idea, aimed at enhancing the visibility of shipyards, yacht clubs and design studios in the Quadrilatero for an entire week, supported by a display of unique pieces of the finest jewellery and watch brands".
MonteNapoleone Yacht Club and Unique are just two of the numerous events that  Associazione MonteNapoleone will organize during EXPO 2015 with the aim of introducing a new, international, cutting edge Milan.