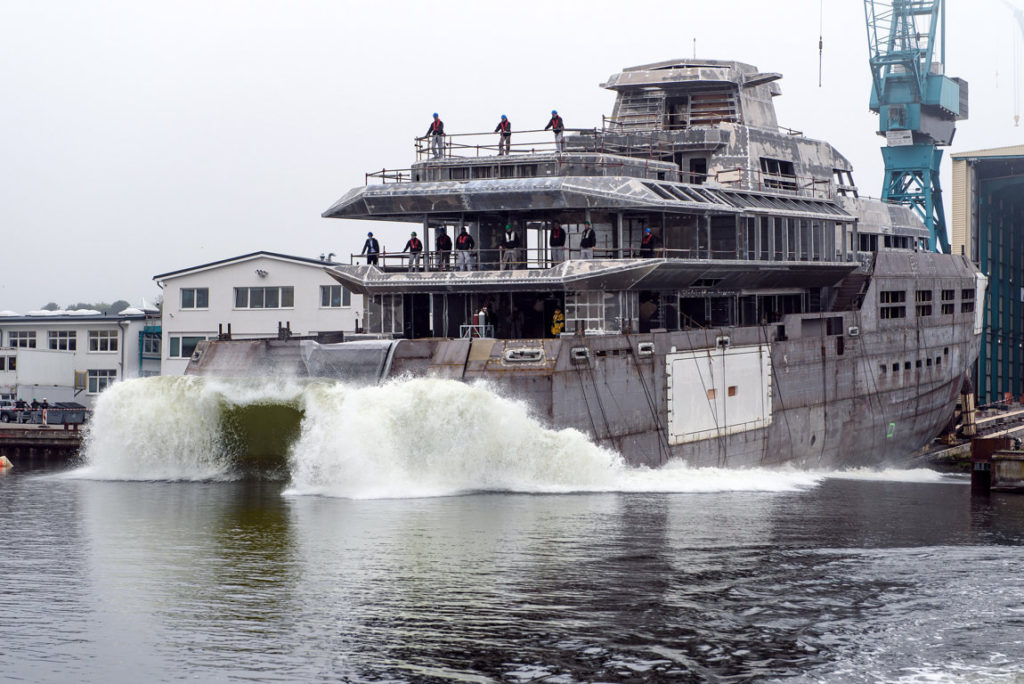 May 26 will be remembered as the birth date of 90m Project 1601, another milestone for German yard Lurssen Yachts. The technical launch of the new 90m yacht, which came out into the daylight through the traditional slipway, was captured by Klaus Jordan in these beautiful shots. Despite her metallic look, typical of the construction phase, the boat does not lose her appeal and emotional impact, but on the contrary, constrasting with the surrounding environment for her huge size and for the big movement she creates splshing into the water, she seems to invade the space with a sort of solemnity.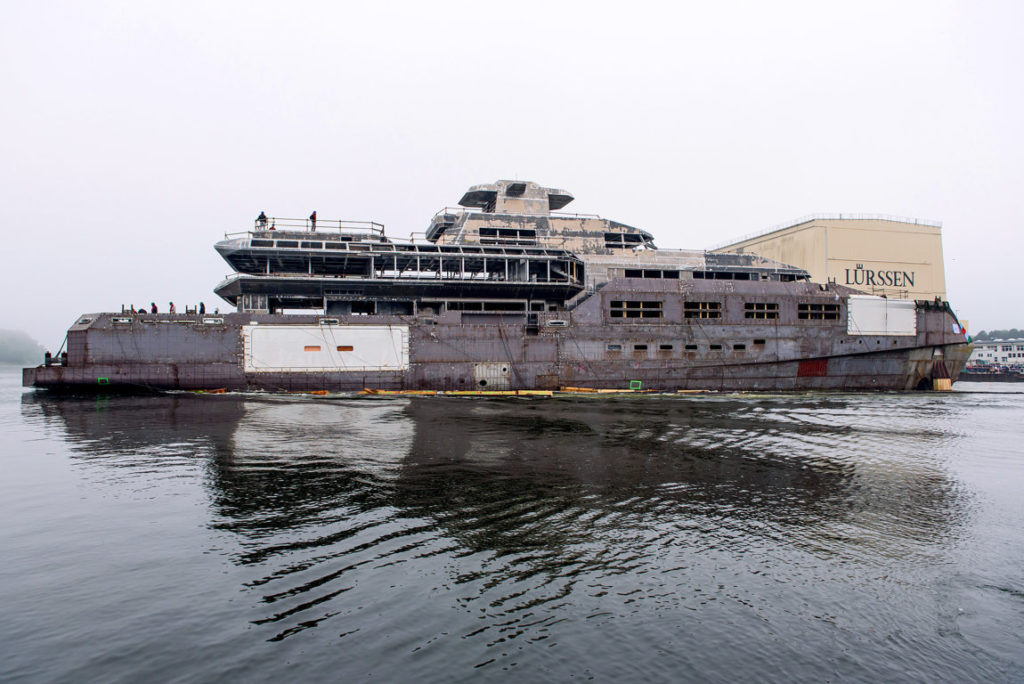 The exterior is designed by Espen Oeino, a striking design dominated by planar surfaces, straight lines and angular corners. The crispness of the exterior styling suggests a geometrical precision that permeates every facet of the yacht.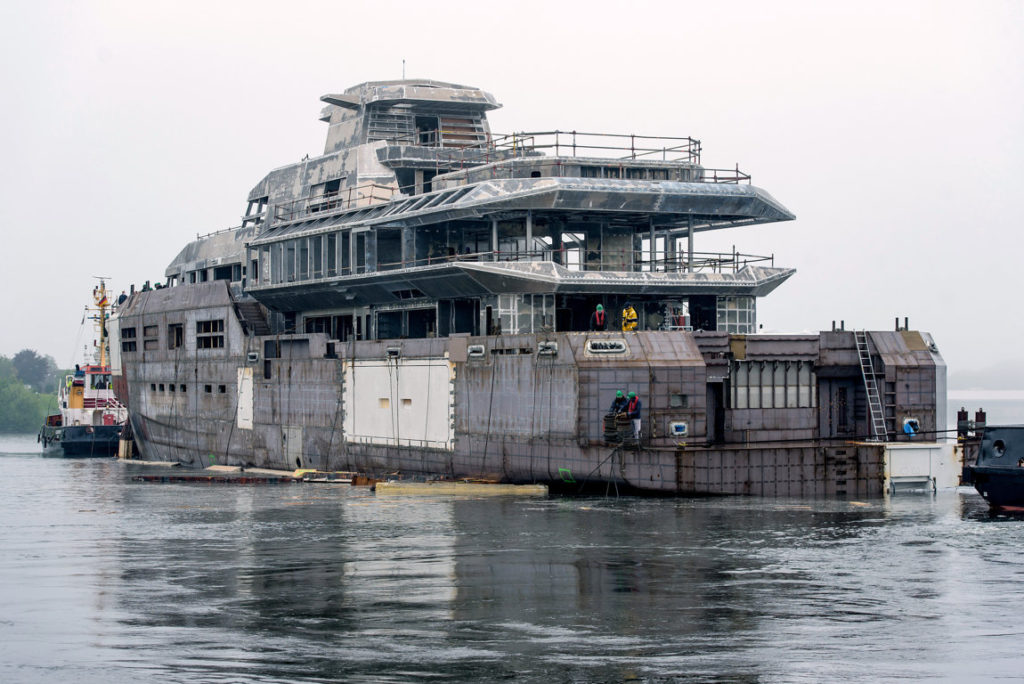 The interiors are designed by Dölker + Voges and echoes the same design themes as her exterior. Cornelsen & Partner is acting as Project Manager in the Owner's team throughout the construction process.
After the launch, Project 1601 was moved into Lürssen's floating dock to complete works. As reports the yard, "spectators may have to wait until next year when she makes another appearance".