[dropcap]M[/dropcap]onte Carlo Yachts participated at the Boot Düsseldorf in partnership with Giorgetti. The leading brand in contemporary design has furnished over 200 square metres inside the generous lounge of Monte Carlo Yachts, creating a perfect blend between the luxury yachting lifestyle and their design vision.
Inside the exhibition space dedicated to large-sized yachts, Monte Carlo Yachts presented the new MCY 96, the award-winning 30-metre yacht introduced to the market at the latest Cannes Yachting Festival.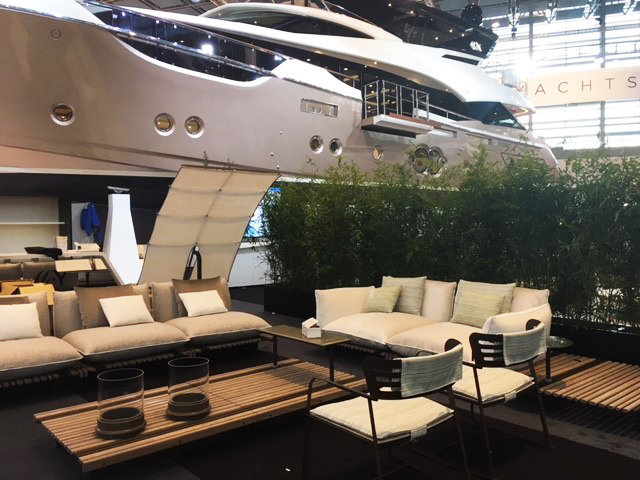 In a scene embellished by Giorgetti's style of interior design: the items of furniture, the decorative accessories and textiles, chosen from the collections of the company that was founded in Meda in 1898, demonstrate, even in the nautical sector, the uniqueness of Made in Italy craftsmanship and the application of innovative design solutions.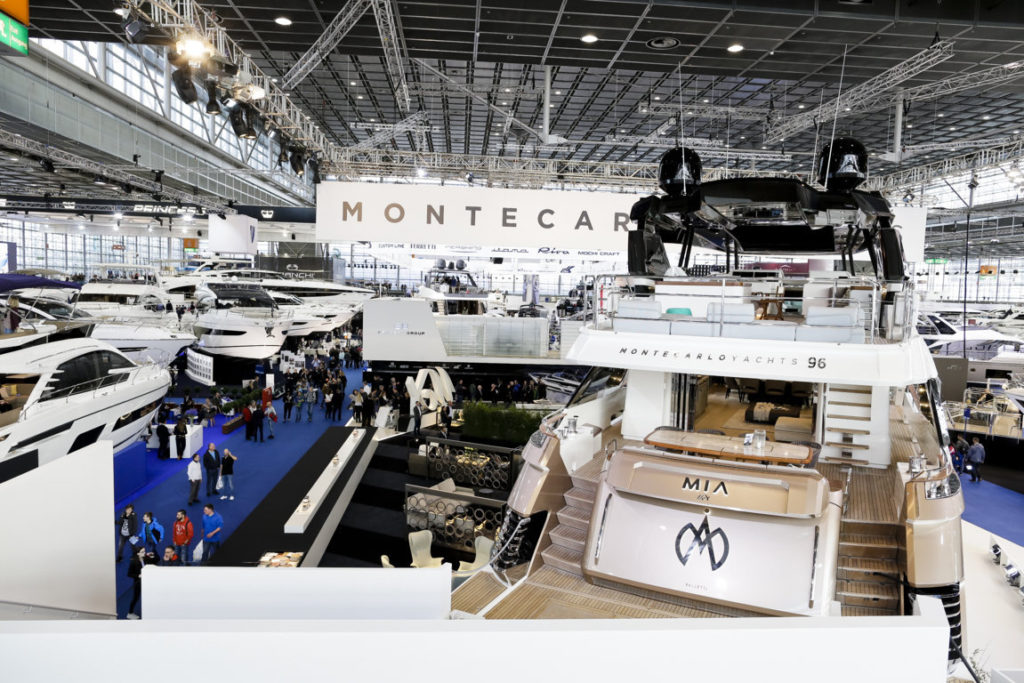 "I've always been a great admirer of the Giorgetti brand, which exemplifies Italian excellence in interior decoration craftsmanship," says Carla Demaria, President of Monte Carlo Yachts. "I'm particularly pleased with our collaboration with Giorgetti, which evolved naturally from our first meeting. It couldn't have been otherwise given all the things the two brands share: key values, priority given to material choices and execution, and original designs destined to become classics. The Boot Düsseldorf stand, developed with great passion by the two brands working together, is just the first chapter of the story we will write together."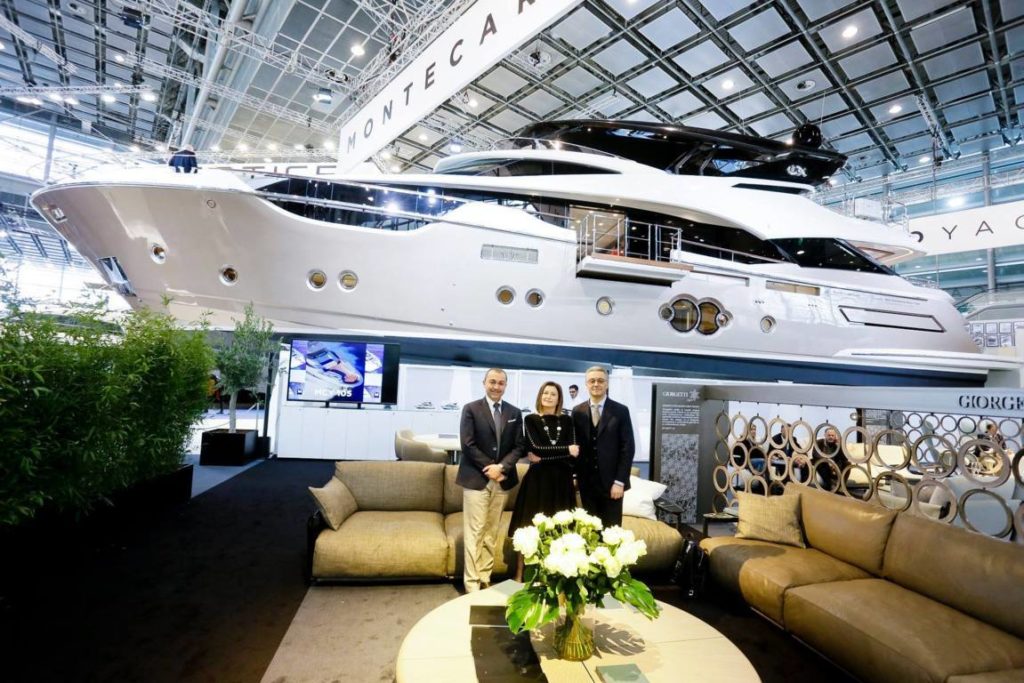 "The award-winning yachts of the Monfalcone shipyard represent a concentration of artisan skills and avant-garde industrialization, where the living space are curated in every detail without any compromises for comfort and design." Says Giovanni del Vecchio, CEO of Giorgetti. "And it is precisely in sharing this vision that the collaboration between Giorgetti and Monte Carlo Yachts, a partner with whom we are imagining a long-term journey full of increasingly challenging projects, is at its strongest and most fruitful."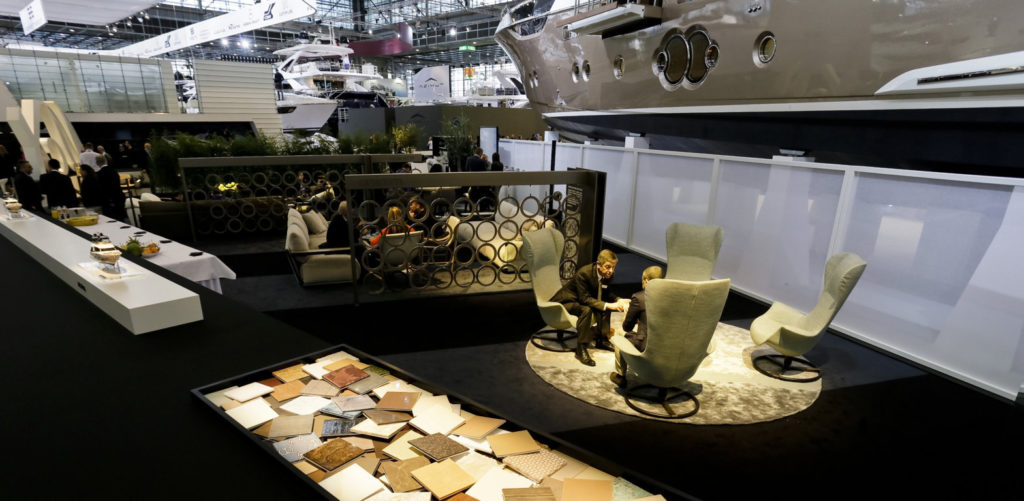 Among the iconic and new designs, there are of course the Hug and Swing armchairs, in which the visible frames become a design feature. Fine woods offer a light sculptural malleability with great character. The natural patterns of the wooden surfaces define the small Round tables; the gentle veins of marble characterise the Blend, Galet and Gordon table collections. Lastly, there is Tilt, the armchair whose lines have a nautical look.