Confirming its position as a leader in superyacht construction in South America, MCP launches its 106LE 2nd edition.
Both its architecture and decoration were developed to maximize guests comfort and to create a cozy and lavish atmosphere. Modern equipment assures fast and easy navigation with low fuel consumption.The panoramic view, provided by large windows which run alongside the main deck superstructure, makes the experience even more spectacular.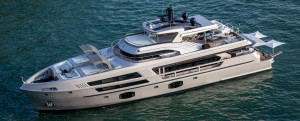 Combining open innovation with 35 years of knowledge in aluminum yacht building, the new MCP 106'LE brings elegance with its modern profile with a bright ample-sized interior.Illuminated along the whole man deck by wide windows on each side, the salon will surprise you with glass sliding doors that lead to an outside drop down balcony.The owner's stateroom also benefits from panoramic windows and vast interior volume, occupying the full beam space.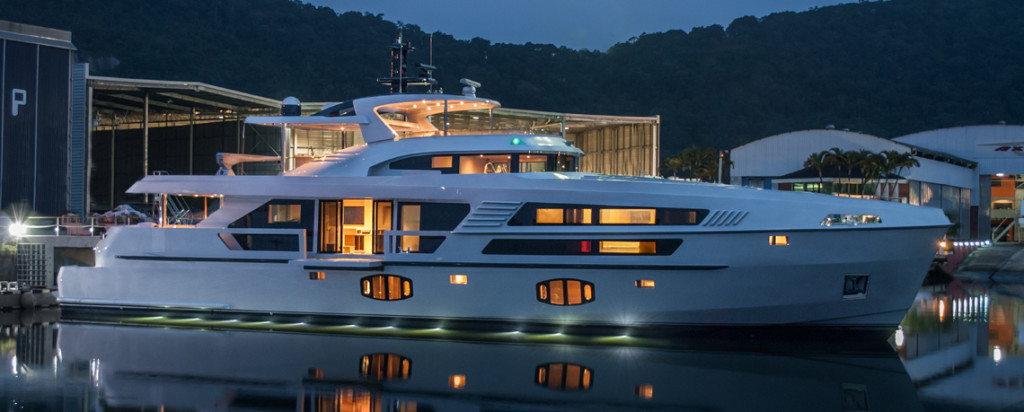 The launch