Mauro Micheli, Chief Designer and cofounder with Sergio Beretta of Officina Italiana Design, has been made an Honorary Member of Altagamma in the atmospheric surrounds of the stunning Villa Madama, which is used for official receptions by the Italian Prime Minister's Office and Ministry for Foreign Affairs. That honour was conferred on him by Altagamma president Andrea Illy during the opening evening of the Giornata Altagamma event (in November 2017), which was also attended by the Italian Minister for Foreign Affairs and International Cooperation, Angelino Alfano. Honorary memberships were also awarded to yacht designer Giovanni Zuccon, dance star Eleonora Abbagnato, entrepreneur Piero Bassetti, CDP president Claudio Costamagna, Michelin-starred chefs Francesco Cerea, Carlo Cracco and Fulvio Pierangelini, and the MART and Gallerie degli Uffizi cultural institutions.
The businesses that founded Altagamma (Alessi, Baratti&Milano, Salvatore Ferragamo, Gucci, FontanaArte, Versace, Ermenegildo Zegna) were honoured in the course of the evening too. Since 1992, the Fondazione Altagamma has brought together high-end Italian cultural and creative companies to promote Italian excellence, uniqueness and life style internationally across a broad spectrum of sectors (fashion, design, jewellery, food, hospitality, wellness).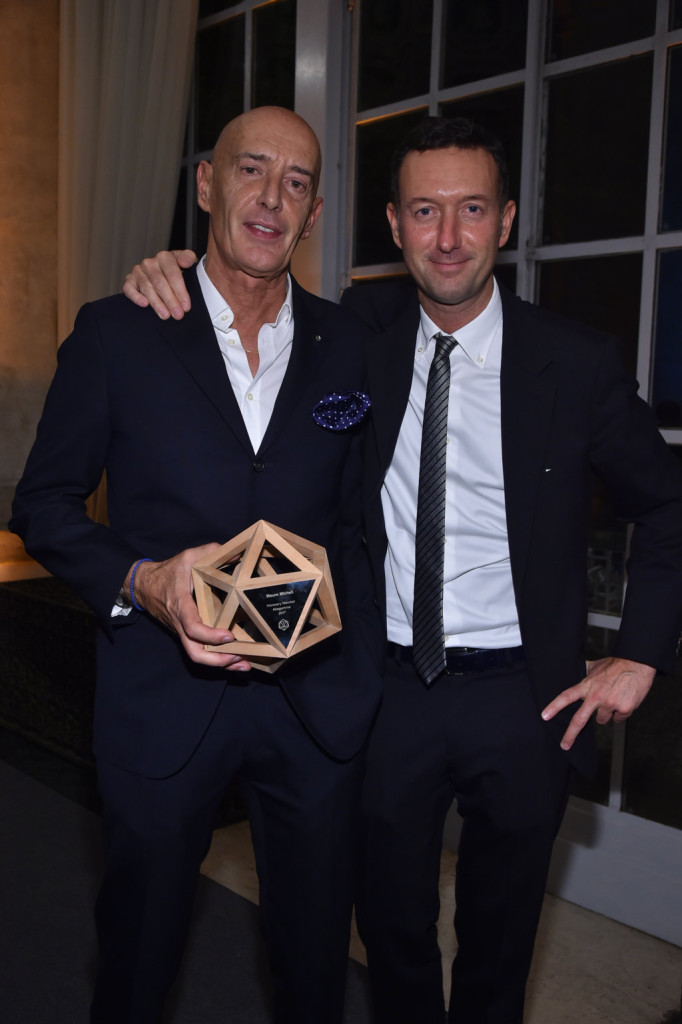 "I am truly honoured to be awarded this title," Mauro Micheli declared. "For over 30 years, I have been designing boats that are international standard-bearers for Italian style. However, I want to share this title with all the Officina Italiana Design team: we work together to create elegant, innovative, timeless objects in line with our philosophy. We do so very naturally and with passion by following an instinct that is part and parcel of the Italian culture and traditions so greatly admired all over the world."
The Altagamma Honorary Council was set up in 2013 to develop an international network of organisations and companies that had been longtime partners of the Altagamma Businesses on a global level. The Nautica Italiana marine industry representative association joined in 2014 and its entry into Altagamma allowed the Foundation to open up to the world of yachting, another sector of excellence.
Altagamma Honorary Council members include such leading ambassadors for Italian excellence as Gillo Dorfles, Gualtiero Marchesi, Davide Oldani, Massimo Bottura, Alessandro Mendini, Ludovico Einaudi, Mario Bellini, Andrea Bocelli, Mario Pedol, Stefano Righini and Giorgetto Giugiaro, to name but a few.