Mariotti Yachts, the brand of the Genoa-based T.Mariotti shipyard, mainly focused on ultra luxury cruise shipbuilding, belonging to the Holding Genova Industrie Navali (GIN) together with other companies operating in several segments of the maritime market, represents their activity and knowhow in the megayacht industry, market where they have recently introduced two new projects designed by Claudio Cicconetti and engineered by their in-house team.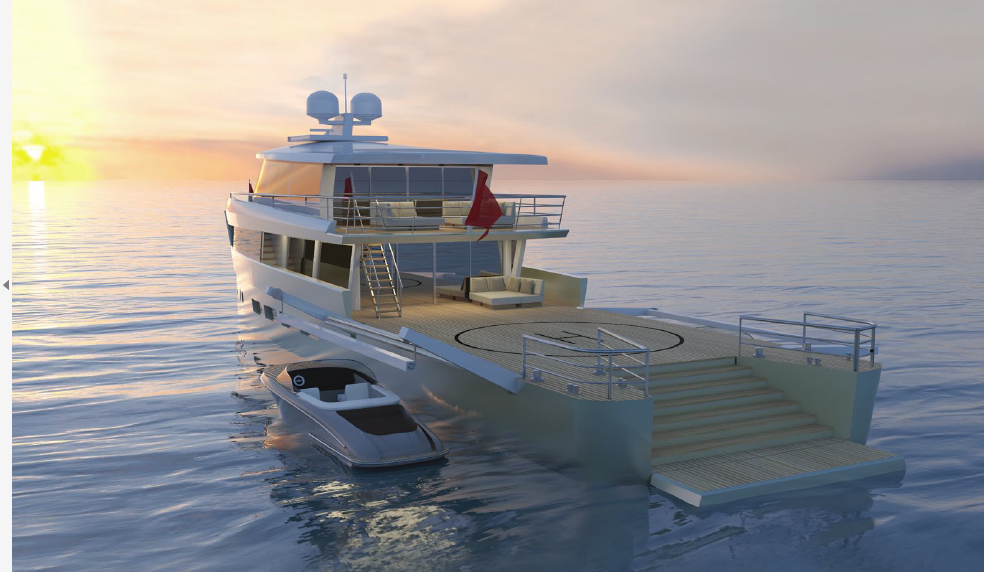 The 38m / 51m Sportdeck is the project conceived to transform a supply vessel into a luxury yacht. She captures the Yacht Owners imagination with her high performance and cost saving techniques, manoeuvrability, safety in board and environmental consciousness typical of a cruise ship, boosted by bespoke and smart details expected by a Yacht.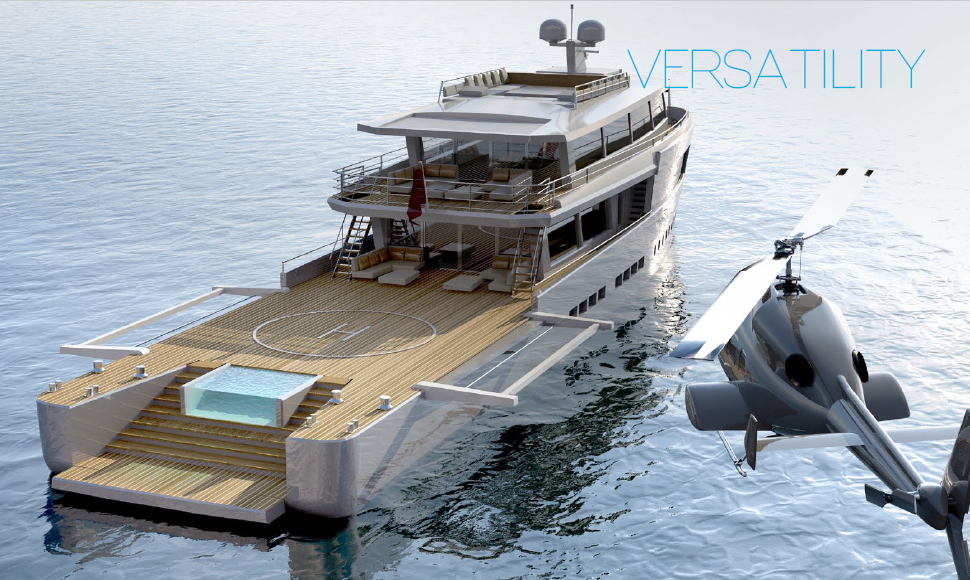 The SPORTDECK features wide and dynamic spaces on a fast planing hull entirely built in super aluminium. The unconventional SPORTDECK will be built to sail and [highlight color="yellow"]perform safely in all weather conditions[/highlight] and to be concurrent with the cruiseships the shipyard is renowned for worldwide.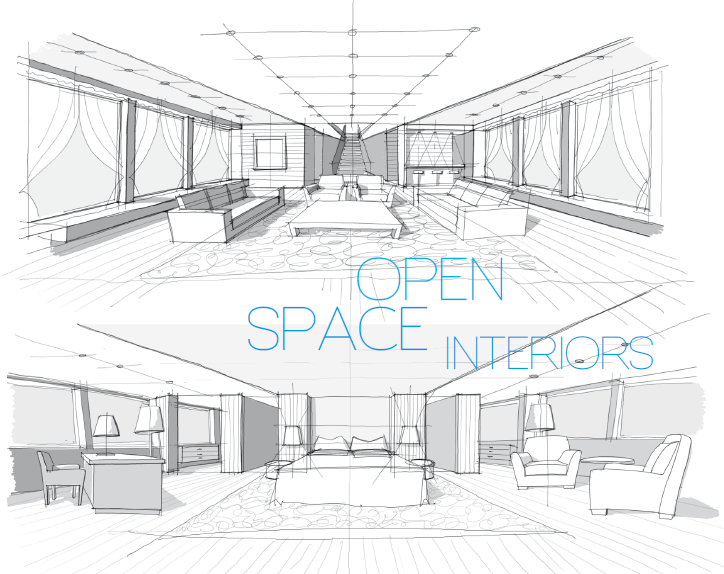 As to the piece of news circulated in the web last week concerning a new contract for the construction of a 100mt, the shipyard has not confirmed this rumour.
[divider style="dashed" top="20″ bottom="20″]
The 54m M/Y Rahil
Designed by Luca Dini and built for a private Owner, the 54m M/Y Rahil was luanched in 2012 and mirrors Mariotti Yachts production philosophy that combines the allure and detail required by megayachts with the technical complexity expected from a ship.
[divider style="dashed" top="20″ bottom="20″]