[dropcap]L[/dropcap]aunched in Viareggio last May, Amer Yachts (Permare) introduced in Cannes and Genoa their latest creation with grey hull, a new Amer Cento Quad, equipped with 4 ips 1200 Volvo Penta, and named M/Y Drifter. During the sea trial the yacht reached the maximum speed of 32 knots, particularly impressing the owner for the consumption reduction, which is an aspect very much dear to the yard, one of the most close to the environmental topics and pioneer at international level for consumptions and emissions decrease.
The exterior décor, designed by the yard, has a drastic reduction of the fiberglass surface, on the side larger windows, brighter inside and more panorama. The hard work was to balance the increased weight of the windows with the lightweight of the materials and furniture.
The natural brightness not only to illuminate and to reduce energy consumption but a real designed play of lights and shadows for optic dynamic modifications thanks to used materials creating sinuous geometries and reflections deriving from different sunlight, sea waves or light moon. A maze of natural lights to return to the purity of contemporary style.
The new F100 changed layout on the fly deck with an external passage to increase interior spaces allowing a direct walk from the fly to the bow sunbathing area.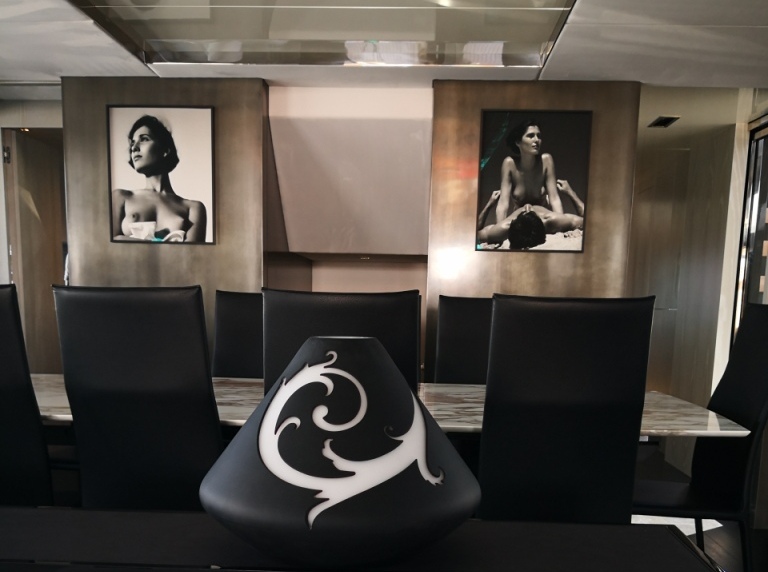 Chiaroscuro and metallic effect are the keywords for the interpretation of the interiors: a sober yet sophisticated touch up to the smallest details, that however does not seem to renounce to express the most sensual part that is inherent in the nature of each of us: elegance with a velvet style comparable, as the yard's team says, to a silk evening dress.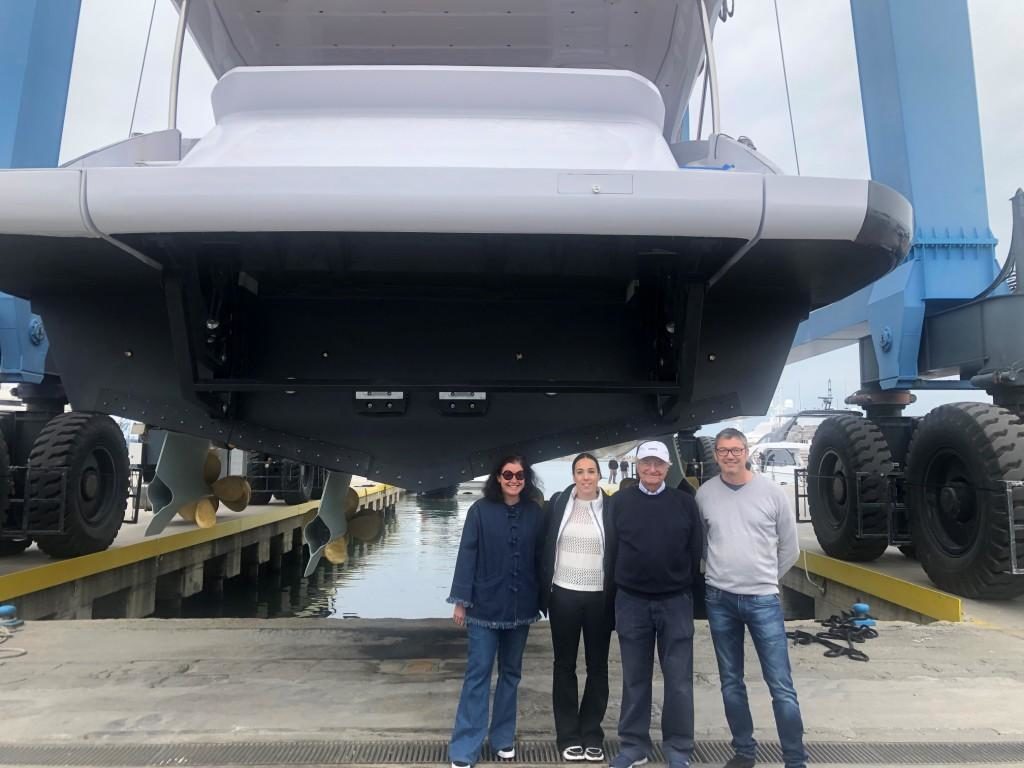 With such an elegance that yard has celebrated this year its 46 years of activity – 84 yachts built to date – with the three generations of the Amerio Family, who continues to expand its worldwide known good reputation and brand values such as innovation, eco-design and customization. For example, a new subdivision material called Isomar Pet has been used on this yacht, completely easy to dispose of at the end of her life. The shipyard has also started a new plan in order to realize a future model in enriched volcanic fiber. Shall we see this new innovations on board the next Amer Yachts?
At the yard in Sanremo two new constructions are currently under way, a further Amer Cento is under construction with a second one starting to be built.