[dropcap]L[/dropcap]ürssen has just participated in the 9th edition of Yare, the event dedicated to the refit activites, involving more than 100 megayachts' captains. For the third consecutive year the German yard has also sponsored the event, being refit a strategic activity for the brand. Last year more than a dozen yachts between 50 and well over 100 meters have used the Lürssen facilities for modifications and maintenance works. Eight of them alone in their Hamburg based Blohm+Voss shipyard, amongst them Eclipse, Mayan Queen, Octopus, Rising Sun to name but a few.
Whether the vessel is a luxury motor yacht, superyacht or gigayacht, whether she was originally built by Lürssen or another shipyard, Lürssen has the expertise and technology to give her a second life. The refit and conversion specialists closely work with captains, surveyors and owners to explore the virtually unlimited possibilities to restore the yacht to her original splendour or to expand and enhance her performance, features and appearance.
Lürssen undertakes repair, refit and conversion work for all yachts. With seven shipyards Lürssen has ample space to build and refit multiple yachts at the same time in covered sheds and drydocks. And with 2700 people working in the group, Lürssen not only has the space but also the manpower of 700 plus engineers and naval architects, and a multitude of craftsmen to tackle any project – be it a new build, a refit or a conversion.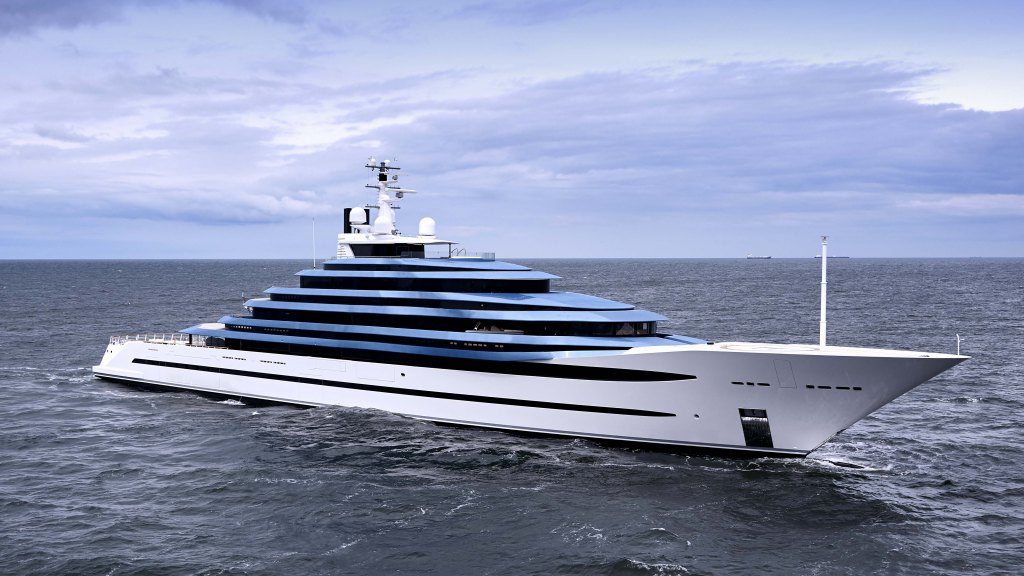 110 m Motor Yacht Jubilee is the last one that Lürssen has contracted. After weeks of preparatory work and negotiations, the Owners of Jubilee have decided to award the refit contract to Lürssen. Jubilee will come to Lürssen in Hamburg to undergo a yearlong comprehensive refurbishment. Jubilee was listed for sale by Burgess and sold to a direct client last November. Working closely with Burgess Technical Services, Lürssen is confident that this challenging refit will be a success and is looking forward to returning the yacht to her Owners in May 2020.
"Refit has become a core business for Lürssen and I am very happy and proud that the Owners of Jubilee have decided to have the refurbishment work done with us," Lürssen CEO Peter Lürssen said. "Our group has unique facilities and a second to none potential to undertake multiple refits at a time, all in Northern Germany".