At the next Monaco Yacht Show, Lürssen will present their new 66 meter motoryacht. Built in Steel-Aluminium, she shows a strong character, a masculine external profile and a new design concept for the living areas.
Delivered by the globally leading German yacht-builder last autumn, Ester III is a sleek 66-metre yacht, built in steel and aluminium, with truly authentic classic interiors and unusual deck layout.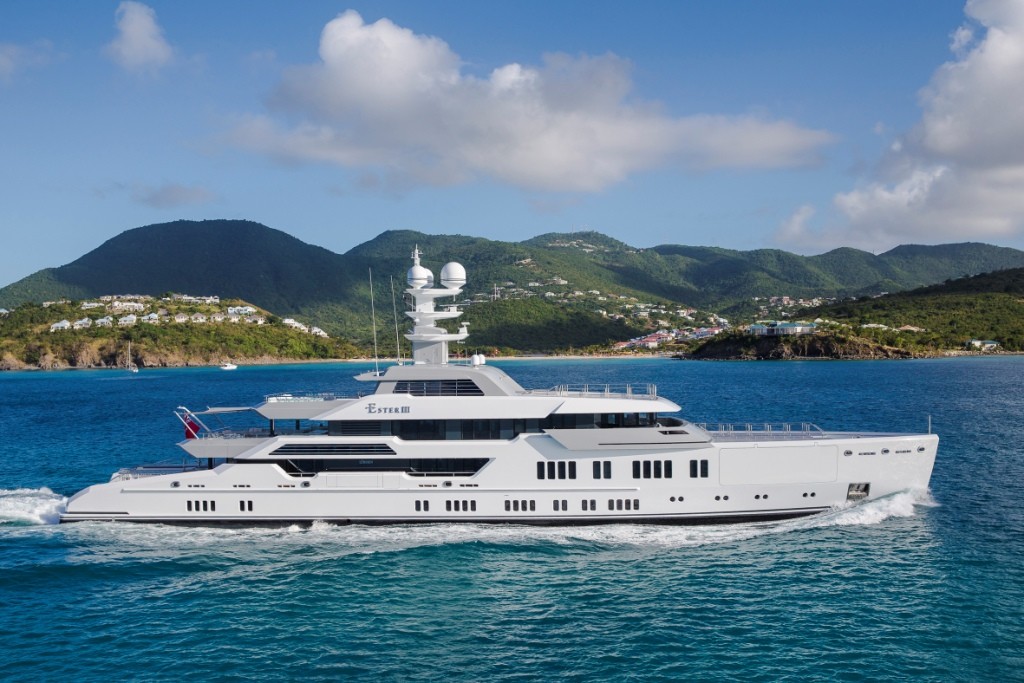 Two world-leading design studios
Ester III's interiors, designed by Reymond Langton Design, include a hand-carved leather artwork running through the main stairwell and a glass lift from the lower to the top deck.
A big swimming pool aft, a proper helicopter landing pad, positioned above the wheelhouse, and two separate, external dining locations, combined with large windows and a near vertical bow all contribute to this unique look, designed by Espen Øino International under guidance from the owner.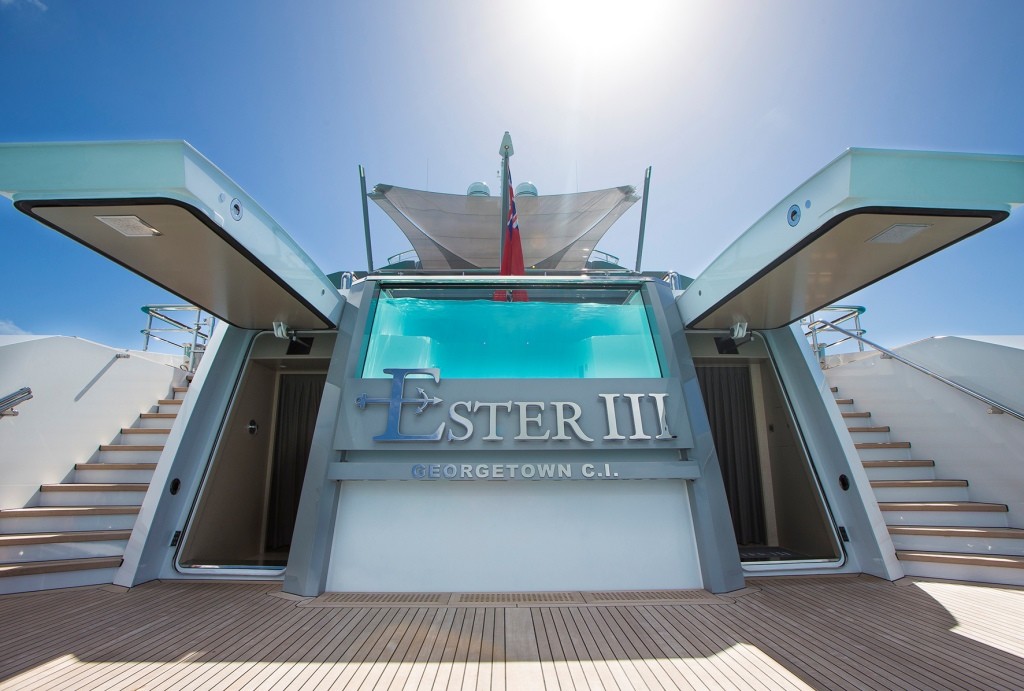 Lürssen comments:
"Two world-leading design studios, each adding unique ingredients to the successful recipe, together with a number of Owner-commissioned artisans, have allowed us the opportunity to create a truly unique vessel that opens the eyes to new possibilities in designing spaces for living. Combined with the Lürssen engineering and expertise, the end result is a superyacht that will provide decades of seaworthy enjoyment with an authentic feel".
Photo Gallery – ESTHER III, Authentic classic interiors.
[divider style="dashed" top="20″ bottom="20″]
www.lurssen.com   |   www.espenoeino.com   |   www.reymondlangtondesign.com