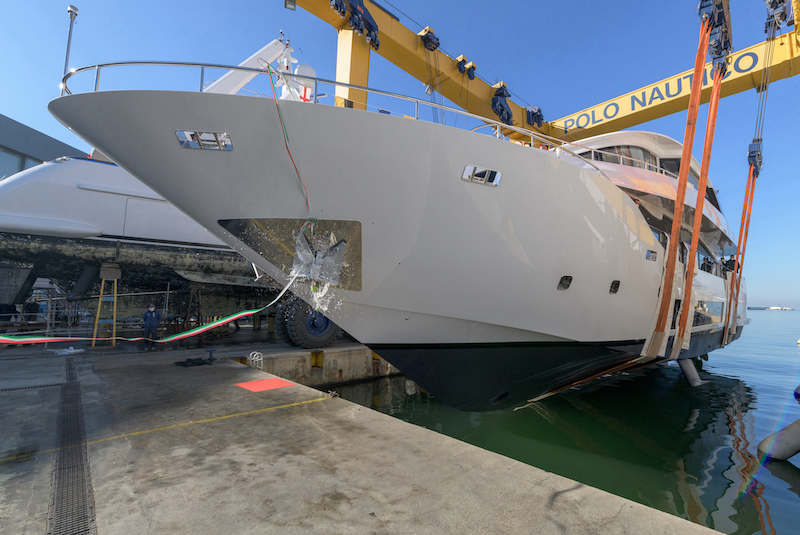 Gruppo Fipa has revealed the Maiora 30 Convertible, the latest new model presented by the prestigious Italian brand Maiora. With the AB 80 and Maiora 30 Walk-around, the shipyard counts three new models this year, showing once again its outstanding dynamism specially during a tough season like this one.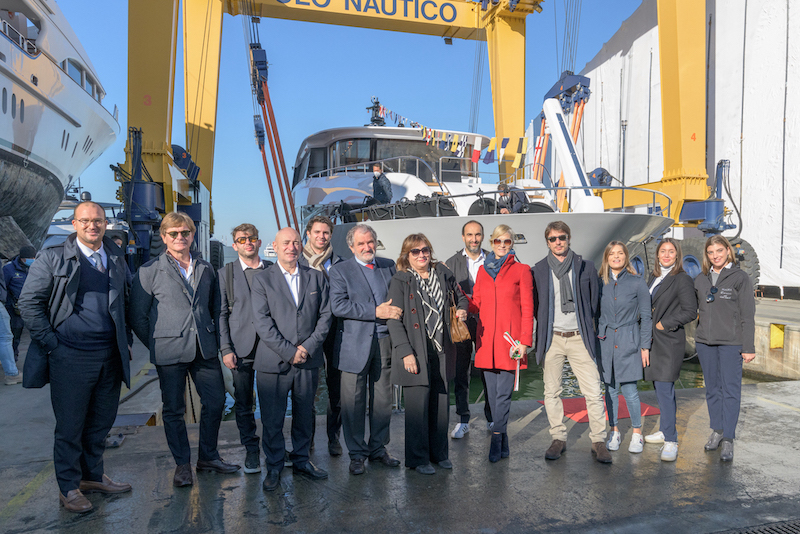 Her length of 100-ft and width of 24.6 ft let the Maiora 30 Convertible give to the Owner and all his guests impressive volumes for a vessel of this category and take comfort and wellbeing to a whole new level.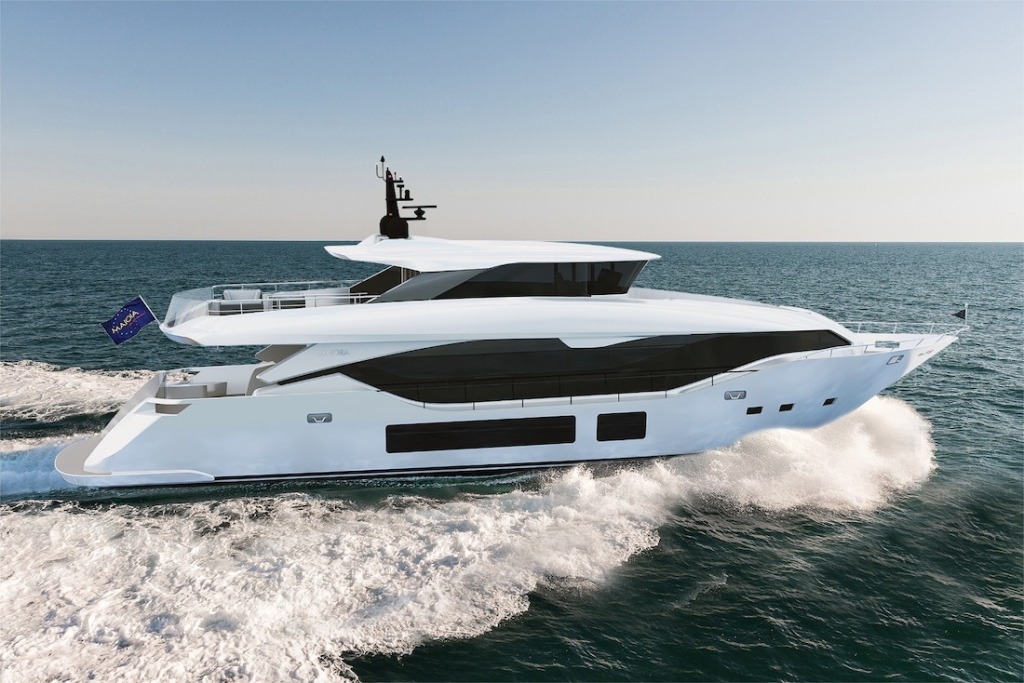 Maiora 30 Convertible falls into the category of EC certified pleasure boats. "Convertible"…The Sky Lounge is featured by lateral openable windows and a stern pocket door, which turn a closed and private space in an open and breezy one with a direct connection with the external spaces.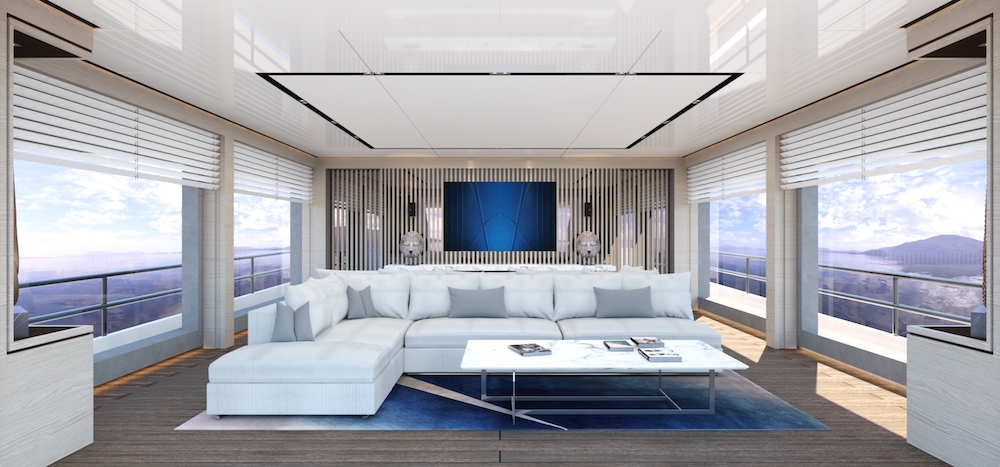 Interiors are developed (in collaboration with Maiora) under the sign of Fossati Design Bureau in direct contact with the Owner (the 4th project done in 3 years for the Fipa Group). Unic the solution for the Main Saloon with a double face Sofa (thanks to the "Z" shape) that gives an all around exterior view that connect perfectly the pure conceptual details of the interior design.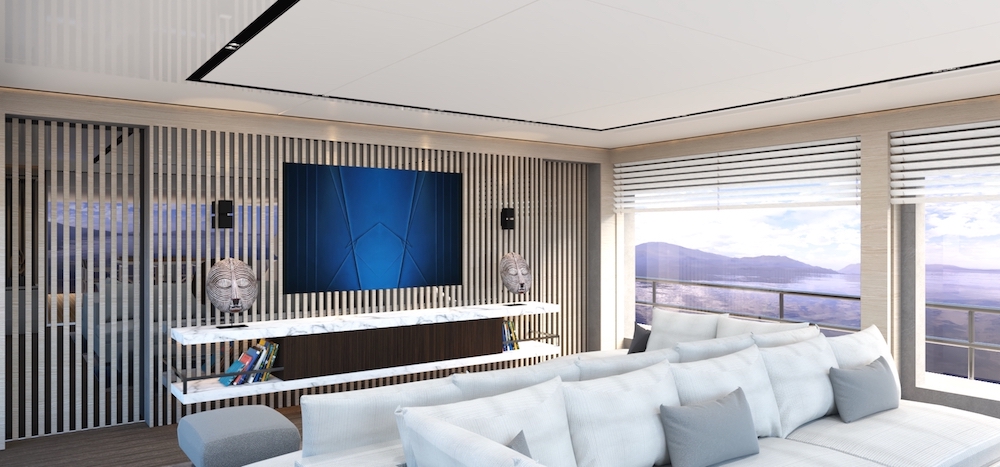 "We are a family of 5 and have spend more than 40 years on the Mediterranean sea in private owned yachts. And we found in Francesco Guidetti ( president of Fipa Group srl), with his shipyard Maiora the perfect partner to create a new yacht for our family.." said the European Owner.
She is powered by two MTU 16V2000M96L engines of 2600 Hp each an is able to reach a maximum speed of over 28 knots. Underway comfort is always ensured, keeping a firm stability thanks to the construction standards and the efficient stabilizer fins, running both at anchor and underway.
The tender garage is located on one side and welcomes a 20-ft tender, which represents something quite unique on the market. This is the ideal watercraft for the wild ones, who love to take the lead and go for new experiences by the sea.