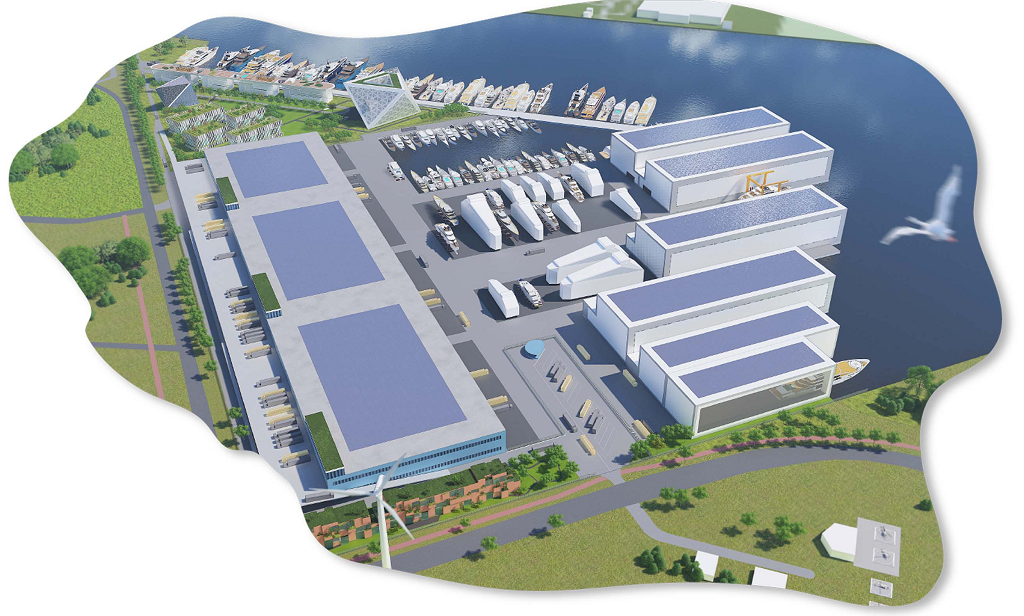 Larendael has announced the launch of the Dutch Superyacht Tech Campus, an innovative location for the construction, refit, and maintenance of superyachts. Following the acquisition of the historic 53 ha shipyard located in the western port area of Amsterdam in August 2021 , Larendael has unveiled their plans to develop a Campus that can host several superyachts, up to 200 meters in length, for design, production, maintenance, and refits at the lauded site. Unique to this Campus will be its ability to provide the space required for the manifold stages of superyacht production from design to completion, the quantity of superyachts that can be accommodated, and an exceptional environment for both training and education.
Innovation is the essence of the company's vision in every aspect of the Campus's design. Their facilities are thoughtfully arranged and stream-lined to conveniently stimulate collaboration at all phases of design and construction. The Campus will provide a leading edge, open environment where students, professionals, and visitors alike can view and participate in the creation of these exquisite yachts. Additionally, we are committed to seeking opportunities to benefit from alternative fuels for a more sustainable process of manufacturing and ship building materials, preserving our Campus as a leader now and into the future for superyacht production.
The Dutch Superyacht Tech Campus is easily accessible for superyachts via the North Sea Canal. A total of seven covered docks will be built, four large docks with a length of up to 200 metres and three large docks with a length of up to 155 metres. These dry docks will also be used for refits and maintenance of existing superyachts. A yacht lift will be available for yachts up to 80 metres, allowing maintenance to be carried out ashore. Outside, there will be room for mooring 40 superyachts up to 200 metres long, with a water depth of up to 13 metres.
Wim Beelen, Creative Founder of Larendael: "With the development of the Dutch Superyacht Tech Campus, we are investing in the future of shipping in a place with a rich history; the location where the former leading shipyard, the Amsterdamsche Droogdok Maatschappij (ADM), was active in the 18th and 19th century".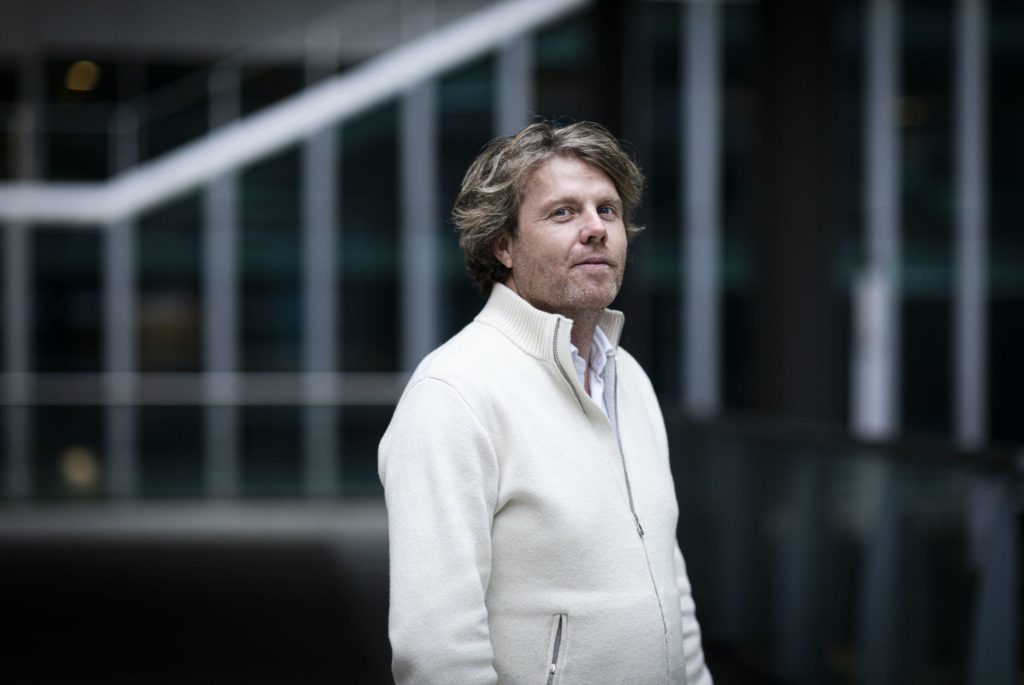 ---
Wim Beelen, Creative Founder: In 2020, Wim Beelen sold the company he founded, Beelen, a sustainable contractor in the demolition sector, recycler of construction and demolition residues and processor of industrial waste. He changed course and started Larendael. The development of the sustainable last mile concept, the first multi-story xxl logistics city hub, in Amsterdam brought him back to the water. A place where he also likes to spend his free time, because water makes the world a lot bigger. At Larendael, he wants to stimulate and use the open-mindedness of the young generation. In addition, he wants to be primarily occupied with things that give him energy. Building projects from the ground up and making them into something beautiful and unique.
---
Larendael concludes: "With the Dutch Superyacht Tech Campus we create an environment where craftsmanship, innovation and sustainability can flourish. By offering economies of scale at a location that is accessible without restrictions – both by water and by land – we uniquely provide yacht builders and suppliers a place for the expansion and enrichment of the Dutch competitive position in the superyacht industry, not only in size but also in quality".
Have a look at the company's portfolio: larendael.portfolio
‍
‍