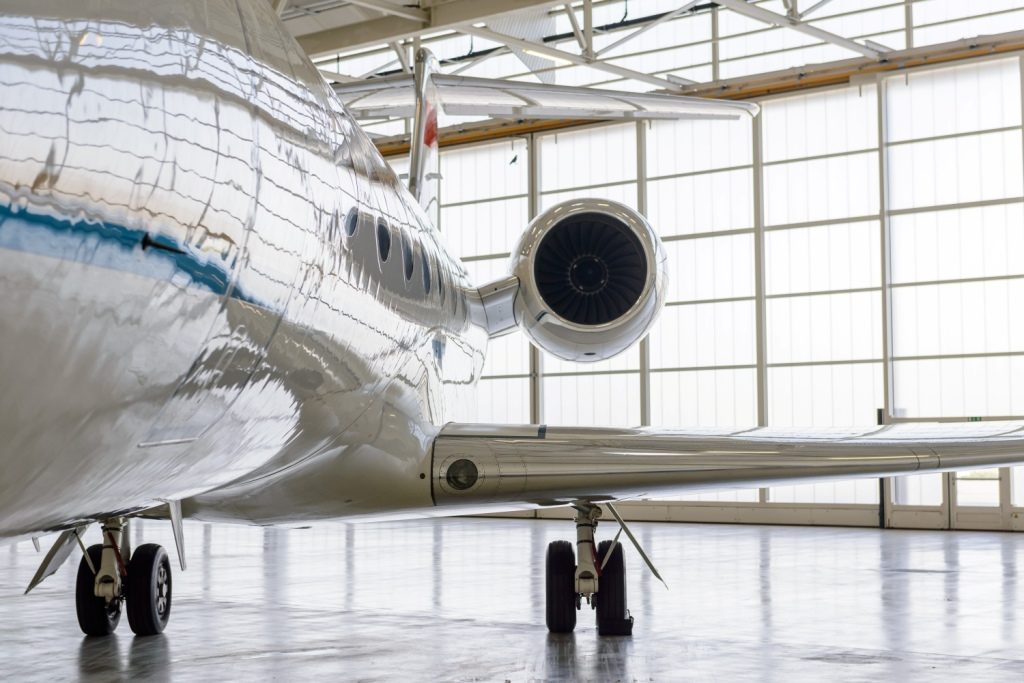 For the second year in a row Superyacht Digest collaborates with the private airport of Basel during the strategic events in the luxury sector, Baselworld and Art Basel, and during Ebace 2019, the Business Aviation Exhibition which every year takes place in Geneva (May). More specifically, on the occasion of ART BASEL 2019, from June 13 to 16, Superyacht Digest will create a gallery of artistic photos from the superyacht world. The photos have been chosen from the collection by Tom Van Oossanen, in the attempt to create a new way of communication with the audience, making leverage on the emotional aspect of the sector.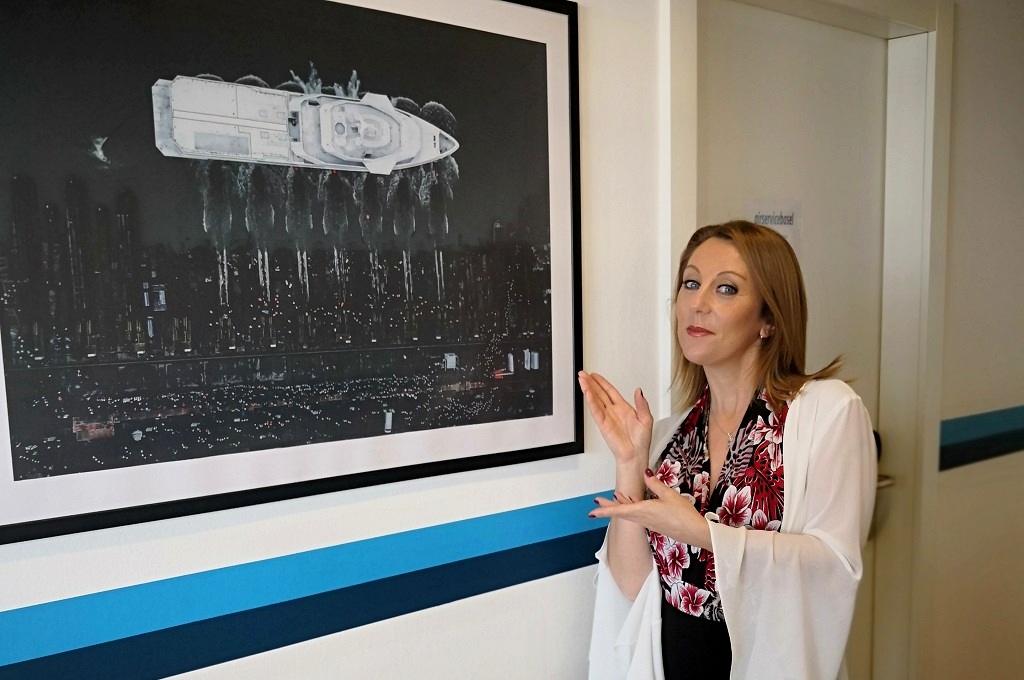 The photos will be exhibited in the passengers' lounge of the airport. In a very elegant space where passengers, arriving and departing from the airport, will be able to admire the photos and take one copy of the magazine (Superyacht Digest, April issue), while waiting for their flight, drinking a cup of coffee, or upon their arrival.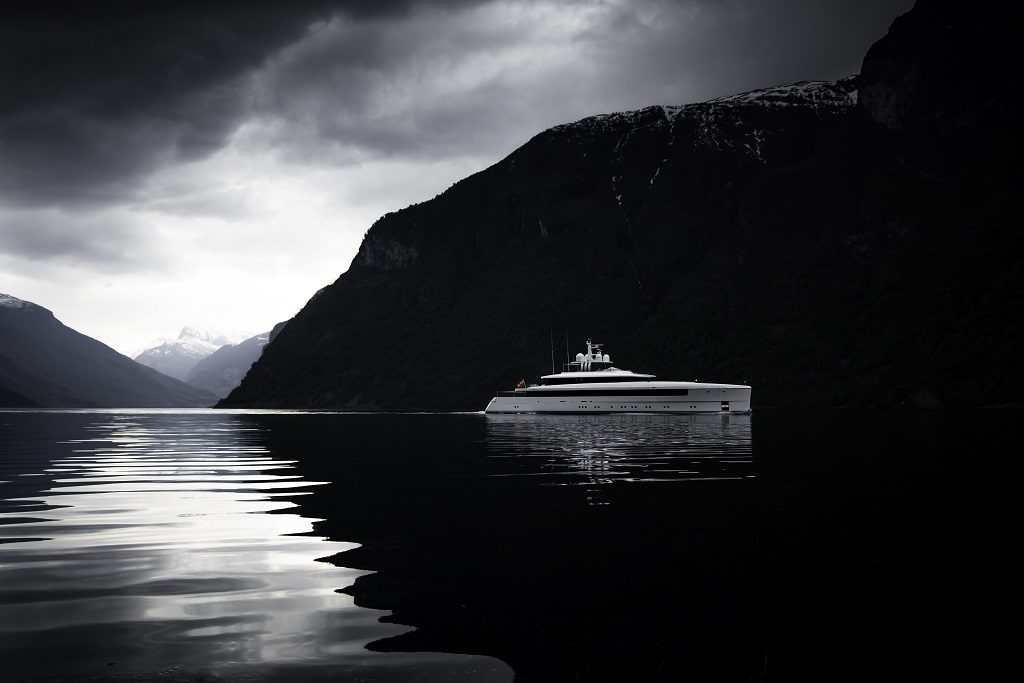 Often described as the "Olympics of the Art World", it's no surprise that during the course of the show, there's an enormous surge in visitors to the Swiss city. The fair's most esteemed visitors will pass through Air Service Basel, Basel's private airport, which welcomes artists, collectors, gallerists, art enthusiasts and dealers every year in total discretion.
Claudio Lasagni, CEO of Air Service Basel, confirms that Art Basel is a huge yearly event for the private airport, which is just a 10 minute drive from the exhibition. "Art Basel is one of biggest events of the year for us. We host people from all over the world and across the week we see a huge increase in traffic," Lasagni says.
Air Service Basel, which is located at the southwest corner of the EuroAirport in Basel, rolls out the red carpet for its guests, with just some of its consumer-facing services including passenger and crew support and VIP handling.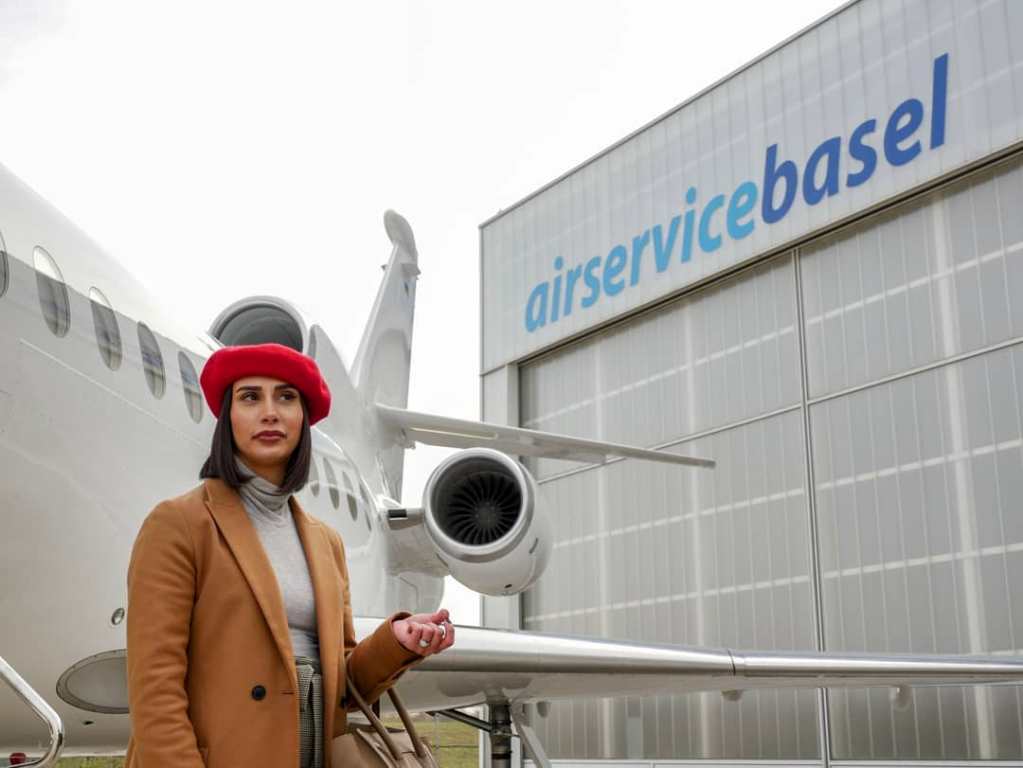 "We are fortunate enough to be in a position to provide our clients with a full-service provider for private aviation. So whether you own, operate or simply fly in private aviation we can provide you with a service," says Lasagni. "Our business is built on collaborating with partners to enhance our customers' experience. During Art Basel we mostly collaborate with hotels and taxi services to ensure our passengers get to their destination without stress and as comfortably as possible."
Every single element of the passenger's experience is handled expertly by the Air Service Basel team to make sure VIP guests have a seamless and enjoyable trip to Basel. Some of the five-star perks include limousine and taxi services, a snooze room and private car parking.
"We offer customised passenger handling which ensures the passengers and crew have their baggage unpacked or loaded, customs clearance and security checks complete and they are on their way to their next destination as quick as possible," adds Lasagni.
We service the aircraft with cleaning, catering, de-icing and fueling for example. We also offer hangar and apron parking on a short-term and long-term basis."
"This is the handling side of the business, then on the maintenance side our certified engineers are on-site to service aircraft for last-minute maintenance and repairs as well as scheduled maintenance and repairs. We also offer an off-site service where our mobile team will come to you."
The discretion, privacy and exclusivity of the airport are paramount in attracting the most important of visitors to the world-famous art show.
"For Art Basel the main services that are attractive to our clients are the hangar and apron parking – if you book fast enough, as places run out fast," says Lasagni.
"The benefit of parking on site is that it saves the hassle and cost of the aircraft flying back to its home location and returning back again to pick up the passenger later. We have our own private terminal away from the commercial traffic so our location is discreet and secure away.
"Other advantages include our crew room overlooking the runway, where our pilots and crew wait for the passengers to go visit and return from the event. And the passengers have their own private lounge where they can wait comfortable for their taxi transfer or their departing flight."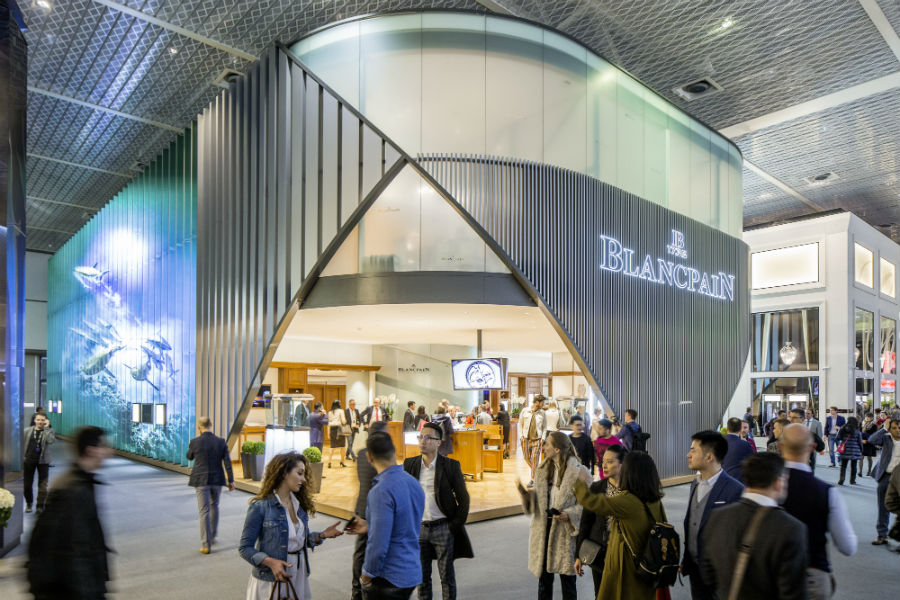 Baselworld is the place to be every year for the world's most important watch and jewellery brands. Synonymous with luxury, the yearly trade show is where hundreds of the industry's foremost companies come to showcase their latest innovations, designs and trends to an audience of buyers, journalists, industry insiders and watch and jewellery connoisseurs. The six-day show, easily accessible from Air Service Basel, attracts 100,000 visitors and 4,000 journalists every year, and has been running for over 100 years since its inception in 1917 with just 29 Swiss watch and jewellery brands.
It is thought to be the oldest trade fair in Switzerland open to the public. Considering its long and distinguished history, the event continues to modernise and change with the times, with 2019 seeing innovations such as an app with augmented reality features and a chatbot messenger service called Baselworld Live News.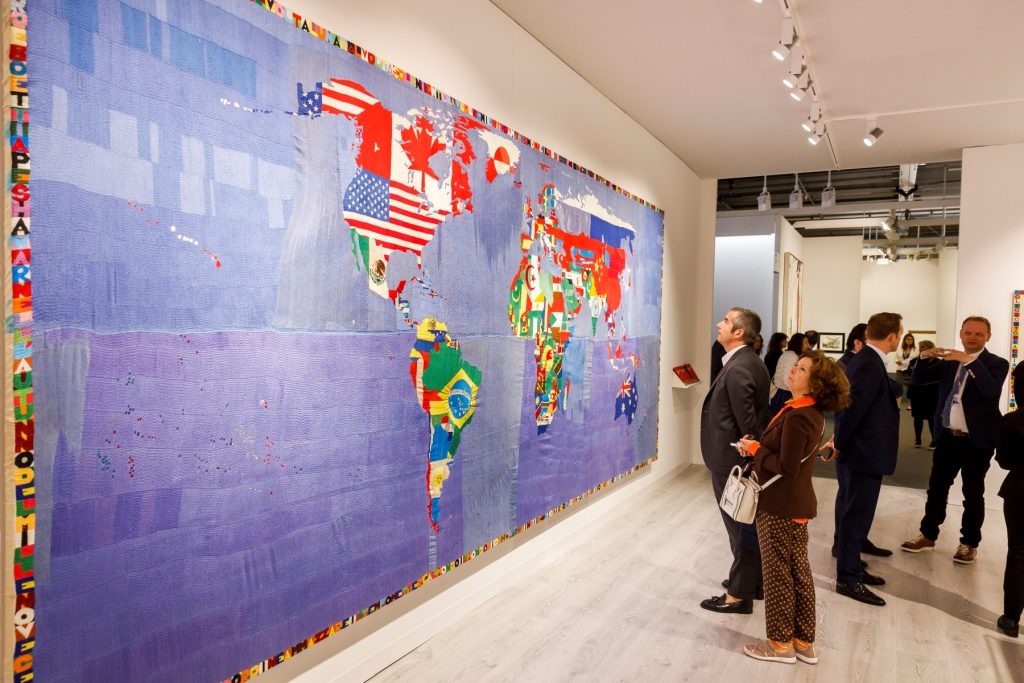 Art Basel – The biggest art fair in the world, Art Basel takes place in Messe Basel, less than a 15-minute drive from Air Service Basel. Founded in 1970, the show's immense success has resulted in its international expansion to include Art Basel Hong Kong and Art Basel Miami Beach. The prestigious show in Basel exhibits the very best of modern and contemporary art, and attracts nearly 100,000 people over six days, connecting collectors, galleries and artists from all over the world.
There are works by over 4,000 artists, including paintings, drawings, installations, photography, prints, digital art, video and sculpture, spread across 27,500 square metres of exhibition space.
As well as the art itself, visitors can immerse themselves in fascinating cultural opportunities throughout the week. There are panels, discussions and speakers on subjects about the global contemporary art scene, whether about producing, collecting or exhibiting art, as well as a week-long programme of films by and about artists, and much more.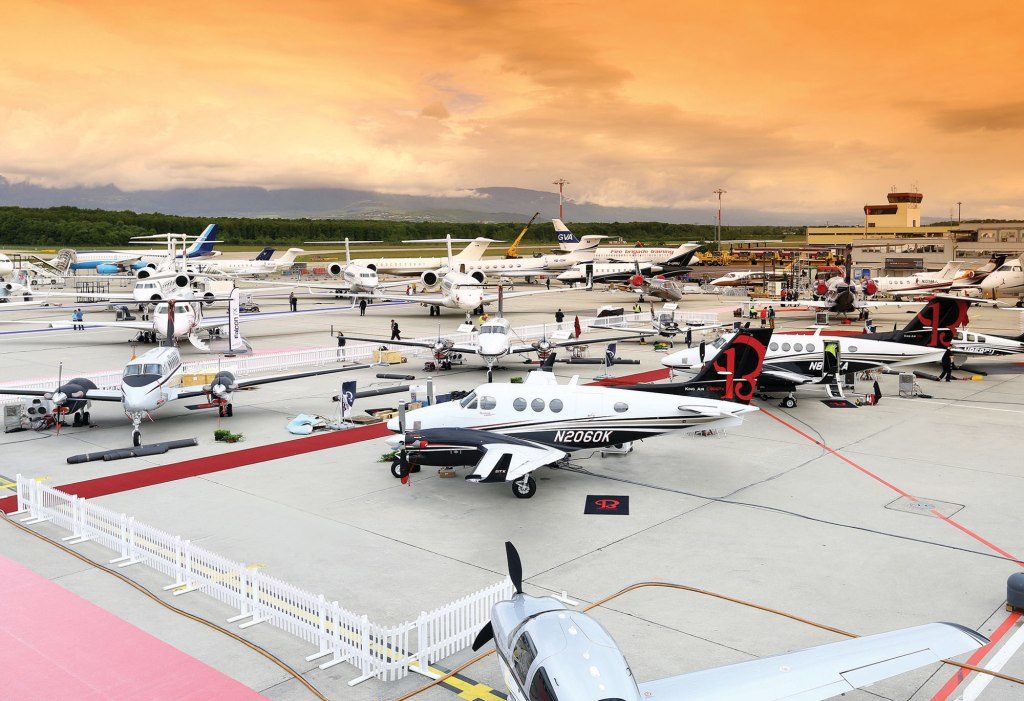 EBACE – The European Business Aviation Convention & Exhibition, or EBACE, is Europe's largest business aviation trade show. The event, which acts as a yearly meeting place for the business aviation community, attracts attendees not only from Europe, but from all corners of the earth, including Africa, Asia, the Middle East and North and South America. The show connects business leaders, government officials, manufacturers, flight department personnel, avionics firms, fractional providers, charter and lease companies and other professionals involved in business aviation.
EBACE takes place in Geneva's famous Palexpo convention centre, a two and a half hour drive from Air Service Basel. At the show, professionals can expect to join around 13,000 aviation professionals from around the world, and encounter 400 exhibiting companies spread across 40,000 square metres of space. There is also the chance to attend 20 education sessions on everything from aviation safety to career advancement in aviation, and to view over 50 state-ofthe- art business aircraft in a spectacular 18,000 square metre static display, enabling visitors to compare business aeroplanes side by side.
Published on Superyacht Digest October Issue 2019