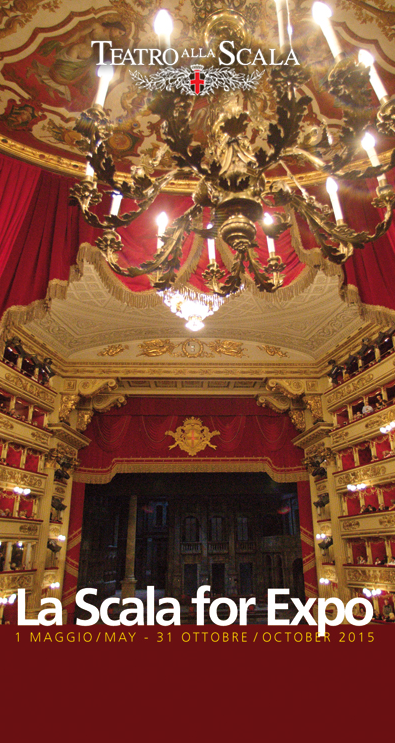 [dropcap]F[/dropcap]or the duration of EXPO, and for the first time in its history, the Scala will be open continuously from 1st May until the 31st October. As one of the most prestigious cultural institutions in the country, the Theatre makes its contribution to this great event for both Milan and Italy. People from around the world dream of coming to La Scala and, for many, this will be a once-in-a-lifetime opportunity.
La Scala represents the joy, humanity and thrill of great music throughout the world. People from every continent will come and visit it in the months of Expo 2015. In a specially extended season, Milan is opening its treasure house of universal music to all the nations of the earth, in order to give them all an incomparable emotion. More than one hundred and thirty performances between May and October: almost every day, even during August, Milan will present its visitors from every country with an opera, a concert, a recital or a ballet. This unforgettable gift will make each one of them a witness to our city and her unparalleled style. It is often said that culture is our country's greatest resource.
Alexander Pereira, CEO and Artistic Director of Teatro alla Scala, said:
La Scala and all those who work there are happy to provide visitors from all over the world with the warmest of welcomes. I am grateful to all those working at La Scala for their commitment and I hope the you will all enjoy the Theatre's magnificent atmosphere and the special feeling that entering the world's most fascinating theatre rouses in everyone.
[divider style="dashed" top="20″ bottom="20″]