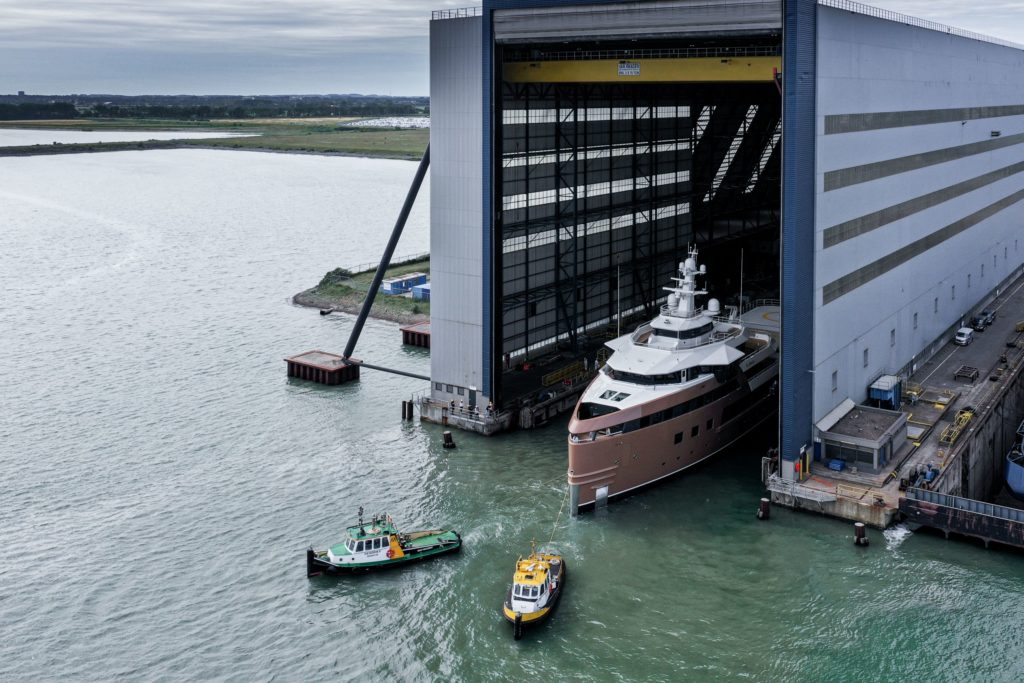 Damen Yachting has introduced the luxury expedition yacht LA DATCHA, which emerged from her building hall in the Netherlands last week. This highly anticipated 77-metre SeaXplorer will be delivered towards the end of this summer, in time to headline the first ever Amels and Damen Yachting Private View Event taking place in September.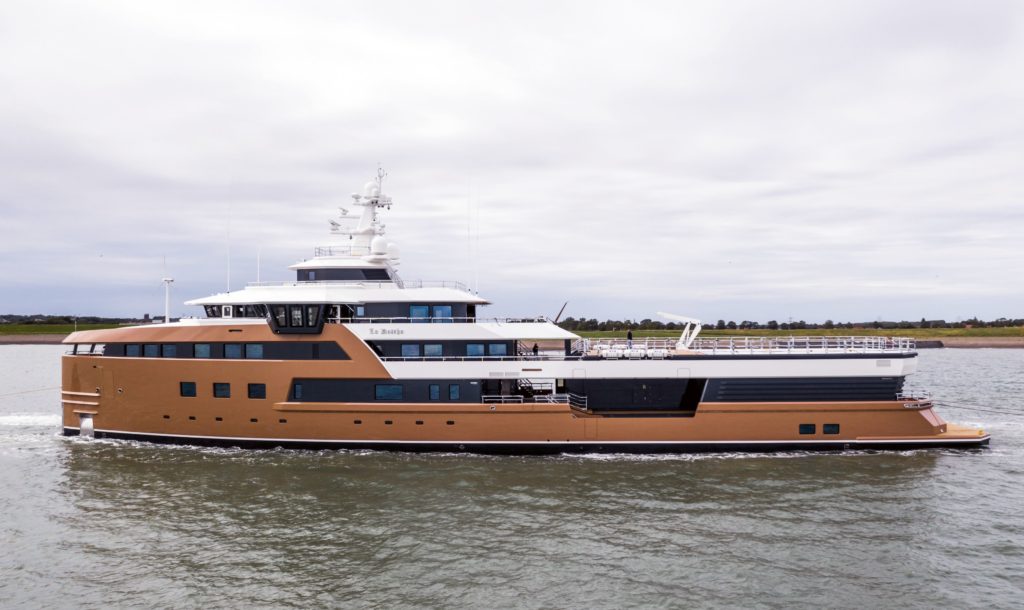 LA DATCHA's launch marks the start of the final stages of her build process before she heads on an unrivalled global charter itinerary which is set to include heli-skiing in Kamchatka, the Kuril Islands and dive adventures off Papua New Guinea. This a yacht built for adventure – custom designed to explore the world's far-reaching destinations without compromising on luxury. The 12 guests will enjoy custom superyacht interiors created by architect Vasiliy Shprits with the comforts of the salon and lounge as well as the extra-large Beach Club with sauna, steam room, massage and gym at their disposal. Some 25 crew will be on board to operate the extensive collection of toys, aircraft, tenders and equipment and support the exploratory natures of all charters.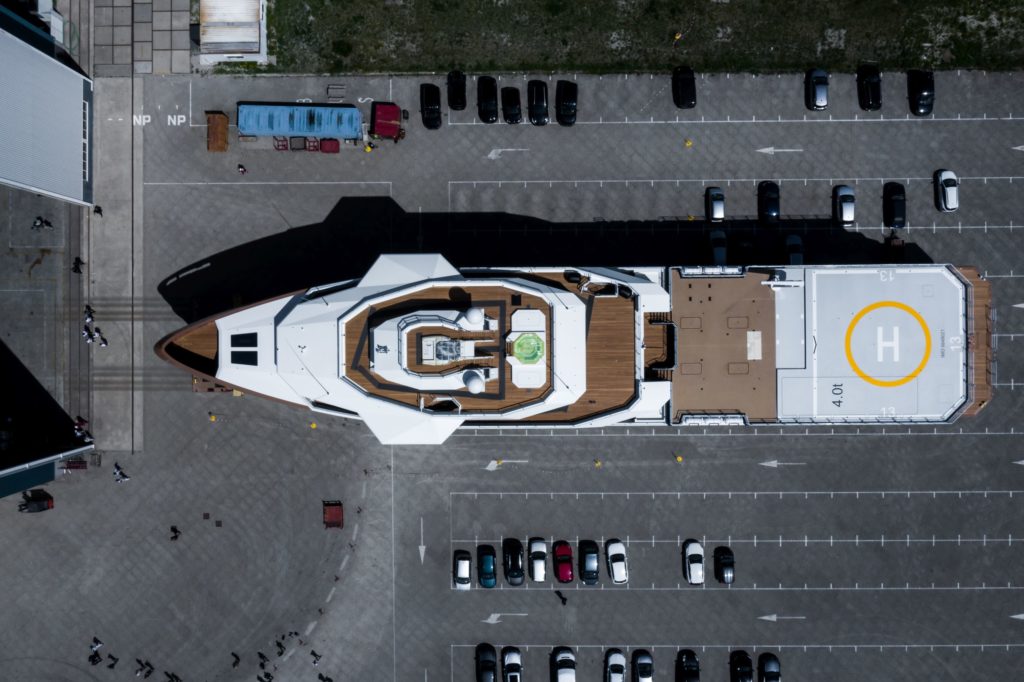 LA DATCHA is the second yacht from the Damen Yachting SeaXplorer range, the first of which was completed earlier this year. LA DATCHA features naval architecture completed by Damen Yachting's inhouse design team and exterior lines by Azure Yacht Design. Key onboard features include the dual heli set up complete with a fully certified primary helideck as well as a standby deck for a second helicopter and a below-deck hangar which can accommodate both helicopters for safe stowage. LA DATCHA also features complete onboard fuelling, autonomous systems and a bow observation
lounge which offers unique 270-degree forward-facing views as well as ice-breaking capabilities with an IMO Polar Code compliant hull.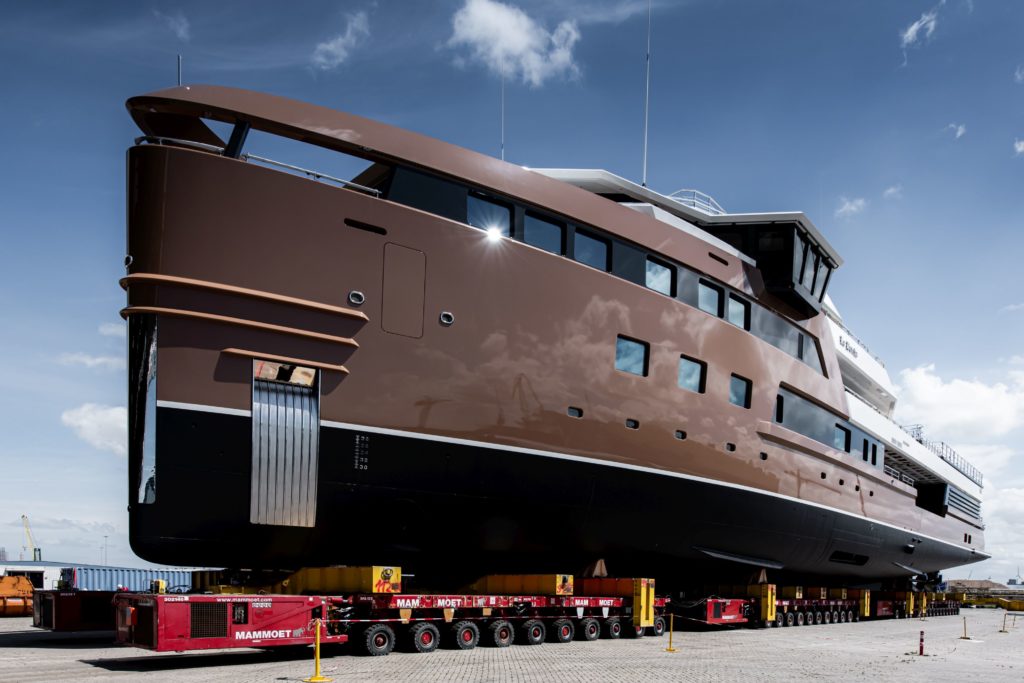 The SeaXplorer 77 is available for charter under the LA DATCHA Tinkoff Collection Label. Before her first charter in the Mediterranean Sea in October on her way to the Indian Ocean for the winter of 2020/2021 charter season, LA DATCHA's worldwide charter preview will be at the Amels and Damen Yachting Private View event taking place in Vlissingen at the Damen Yachting yard in the south of the Netherlands from 17-19 September. During this exclusive invitation-only event, charter and new build clients will enjoy the first look.
The SeaXplorer range was introduced in 2015, a crossover innovation created by a top team of experts including the SeaXplorer design team, the Damen Research Laboratory, Azure Yacht Design and EYOS Expeditions, who provided hundreds of operational design features based on their real-world expedition experience.
ENDS
Media contact: Sarah Flavell, Pres