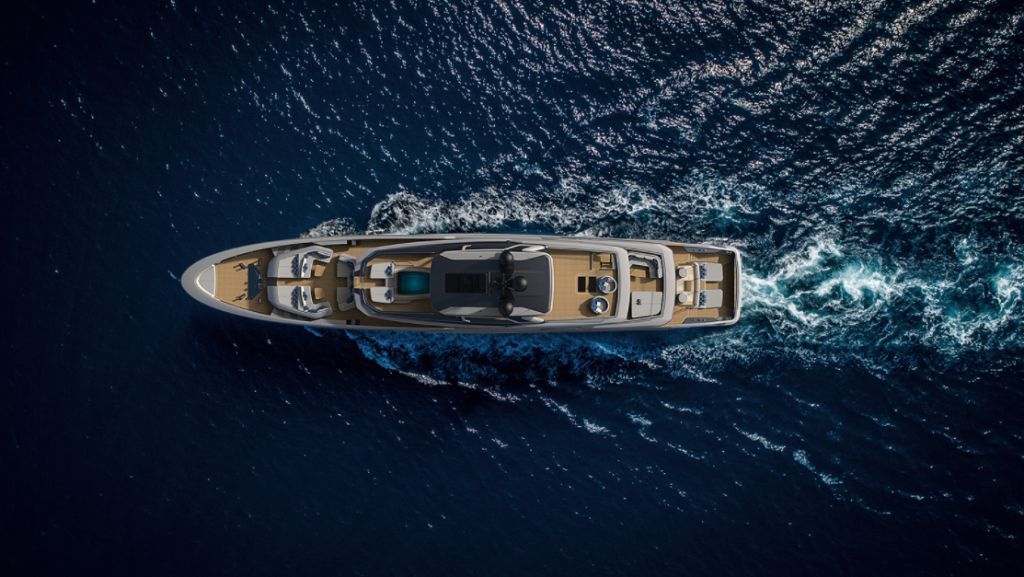 The ceremony for the Baglietto's hull number 10238 keel laying, the first of 52m of the new generation of TLine yachts signed by Francesco Paszkowski Design, took place just before the Christmas holidays.
The ceremony was held in the owner's presence, connected in streaming, and all the shipyard workers, in compliance with the anti-Covid-19 prevention regulations. The keel-laying with the hull blessing was followed by the Christmas Mass celebrated in the yard.
The 52m is a yacht that draws inspiration from Baglietto's tradition – preserving its most classical stylistic features – but reinterprets it in a modern, contemporary key. In particular, this vessel – below 500 GT – is characterized by significant design innovations both forward and aft.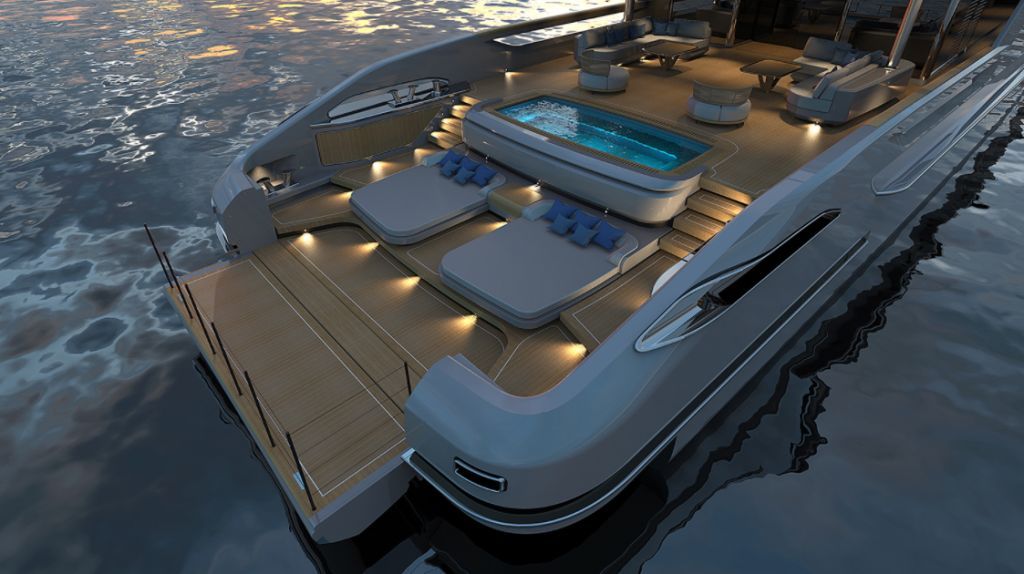 The stern has been completely restyled and is now open, with a beach club on three different levels. The large pool can be "hidden" by an original up/down moving flooring system.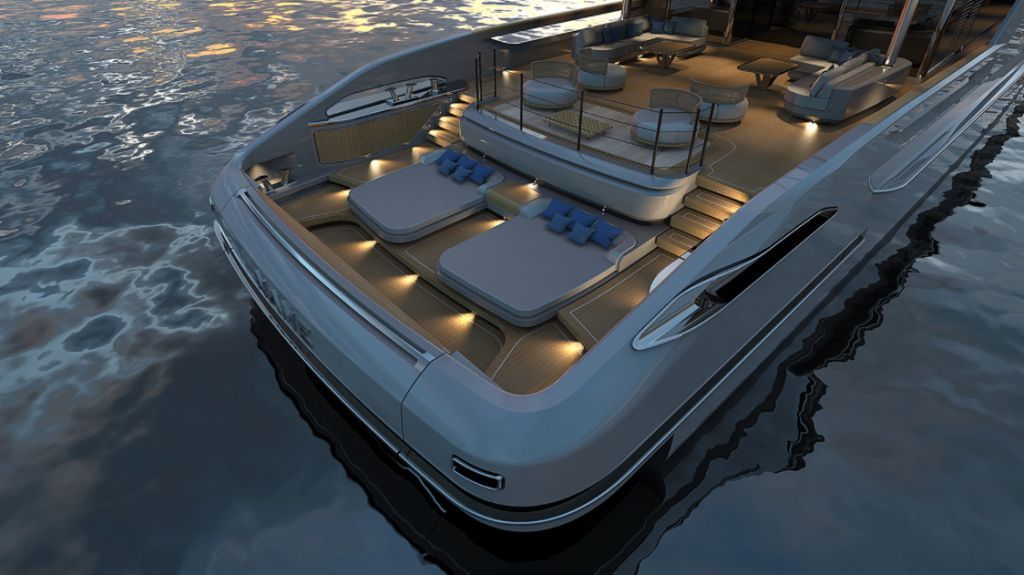 Inside, the salon's floor-to-ceiling glazing ensures a constant contact with the sea even when living indoors. Definitely worth a special mention is the sky lounge on the upper deck, which can be opened on three sides, leaving the windows completely concealed. A retractable ladder directly connects the sun deck and the upper deck at the bow, making the latter a natural extension of the former.
The yacht will be equipped with a standard hybrid propulsion system that will allow to choose a more efficient navigation mode, reducing both costs and environmental impact. When cruising in electrical diesel mode, the T52 will have a range of up to 7,600 nm and will be able to remain at anchor for up to 10 hours relying on the batteries only. However, her two MTU 16V2000M86 engines will also allow her to reach quite an impressive maximum speed of 17 knots and a range of 3,600 nm in traditional navigation mode.
At Baglietto there are nine projects currently under construction: in addition to hull 10238 and the two upcoming deliveries of M/Y Panam and Run Away, there are a second 52-metre T-Line yacht in speculation, the 48-metre hull 10233, the 38-metre hull 10235, the 54-metre hull 10231, the 42-metre hull 10236 and the first model of the DOM133 range.