[dropcap]A[/dropcap]fter having announced the new models 2016 to be showcased at the upcoming Autumn shows, Jeanneau, constantly determined to innovate and develop its Powerboat and Sailboat ranges, has unveiled the new Merry Fisher.
The new Merry Fisher 795 replaces the Merry Fisher 755, and adopts a dynamic and rewarding design, both inside and out. With a lot of light and a large number of innovations to improve on-board comfort, Merry Fisher is a highly successful model with more than 1000 having been produced.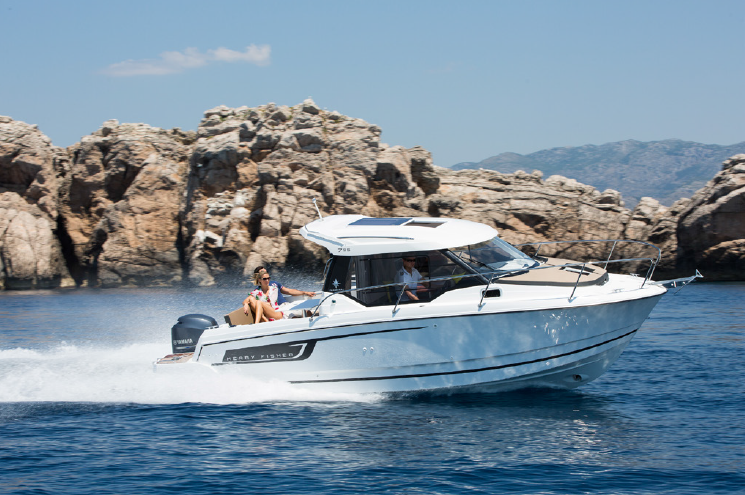 It takes from this the same traditional V-shaped hull, which has received unanimous recognition for its stability and sea-keeping. The outboard engine facilitates maintenance for a low operating cost and produces a high level of performance.
The new design reflects the progression of the Merry Fishers' signature towards a constant search for the maximum amount of natural light. The plunging shape and the size of the side windows and panoramic windscreen make it [highlight color="yellow"]very light inside [/highlight]and provide a real sea view when you are sitting in the saloon. The sliding roof panel, which is also transparent, provides good ventilation. The rear 3-leaf sliding door with a maximum amount of opening space provides an excellent link between the wheelhouse and the cockpit.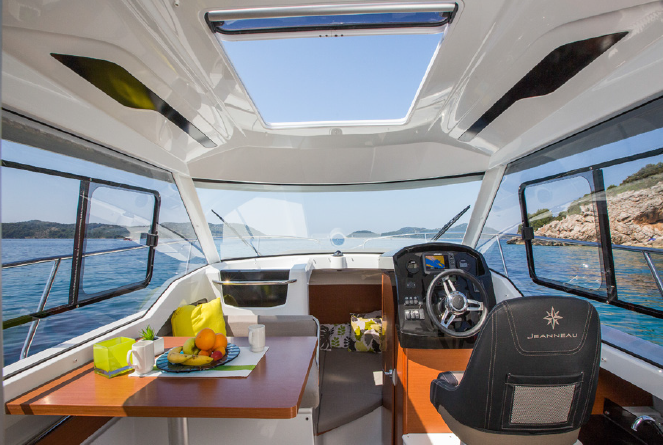 The cockpit is accessed from huge single-level platforms. It is secured by a cockpit gate, which greatly facilitates boarding. The cockpit, wide and open to the outside, provides a sociable atmosphere with a U-shaped cockpit lounge, which can be converted into a sundeck (optional). The cockpit can still be used when the engine is raised in the marina thanks to an ingenious central sliding seat.
The new Merry Fisher 795 provides even more comfort and space on board: inward-facing saloon that can be converted into berths, forward cabin with a double berth and shelves, separate head. The co-pilot has his/her own navigation seating, which provides 2 seats facing the sea and is set up by simply tilting the back. Its maximum living space and the on-board facilities for comfort make for a real family coastal cruise programme.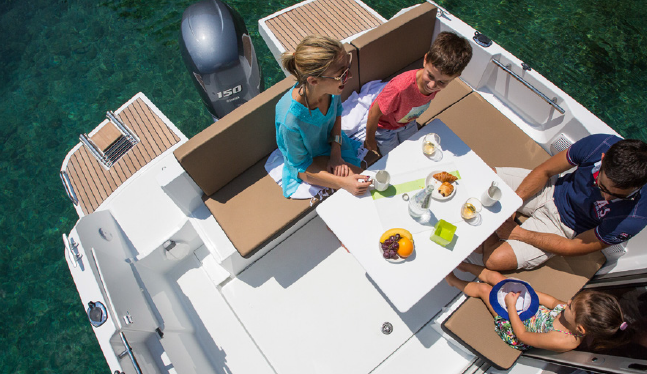 [divider style="dashed" top="20″ bottom="20″]
New JEANNEAU Models 2016
LEADER 46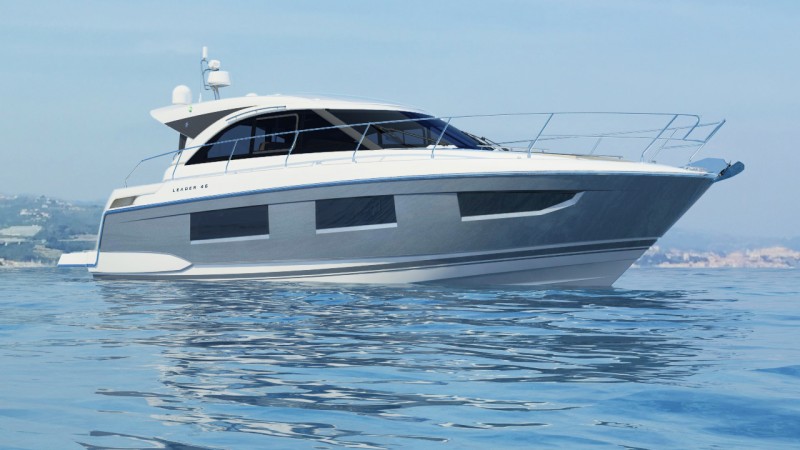 CAP CAMARAT 10.5 WA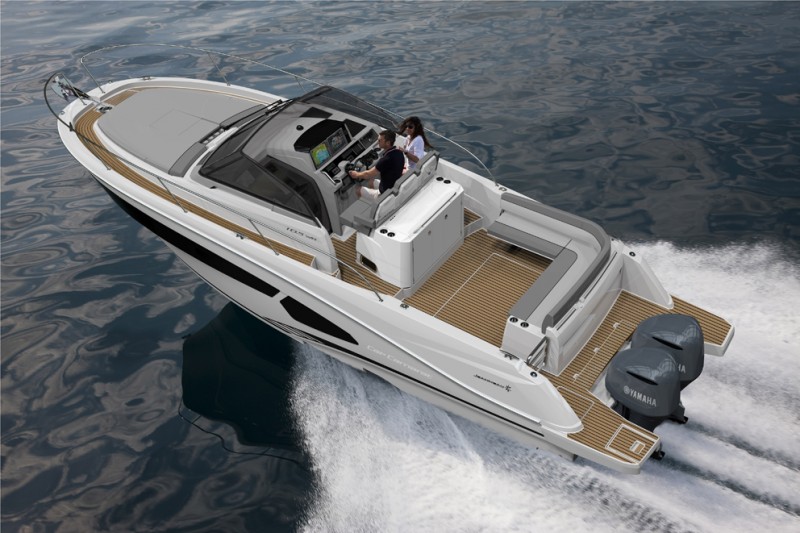 JEANNEAU 54 – Sailboat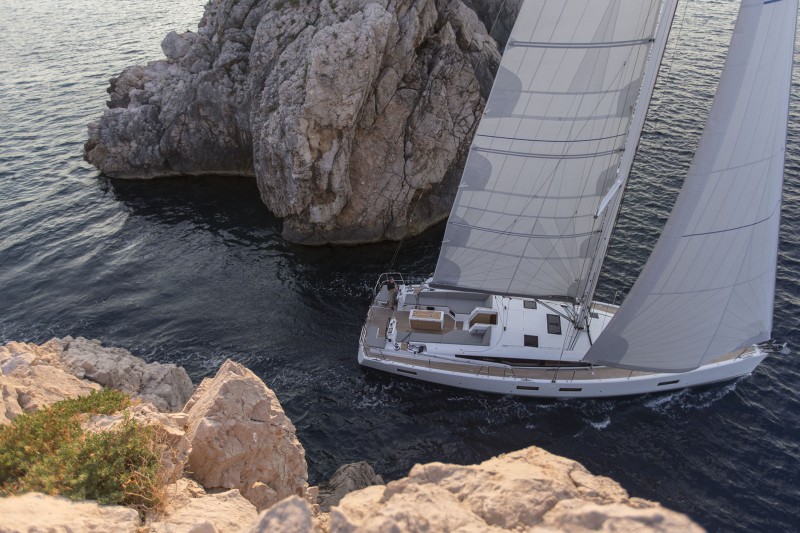 [divider style="dashed" top="20″ bottom="20″]