[dropcap]T[/dropcap]he newest marina and waterfront residences has made its debut at the Dubai International Boat Show. The prestigious, EURO 220 million, mixed-use Ayia Napa Marina, situated on the picturesque southern coast of Cyprus, with over 600 berths, will open in 2019. Providing potential investors with an opportune investment prospect, Ayia Napa Marina's presence at the emirate's leading yacht and marina event is part of a wider strategic marketing campaign across the Middle East which aims to spotlight the European marina's appeal and the promise of high yields to international investors.
The dream and vision of the project's partners Cypriot entrepreneur Gerasimos Caramondanis and Egyptian investor Naguib Sawiris, Ayia Napa Marina offers investment opportunities starting from €500,000.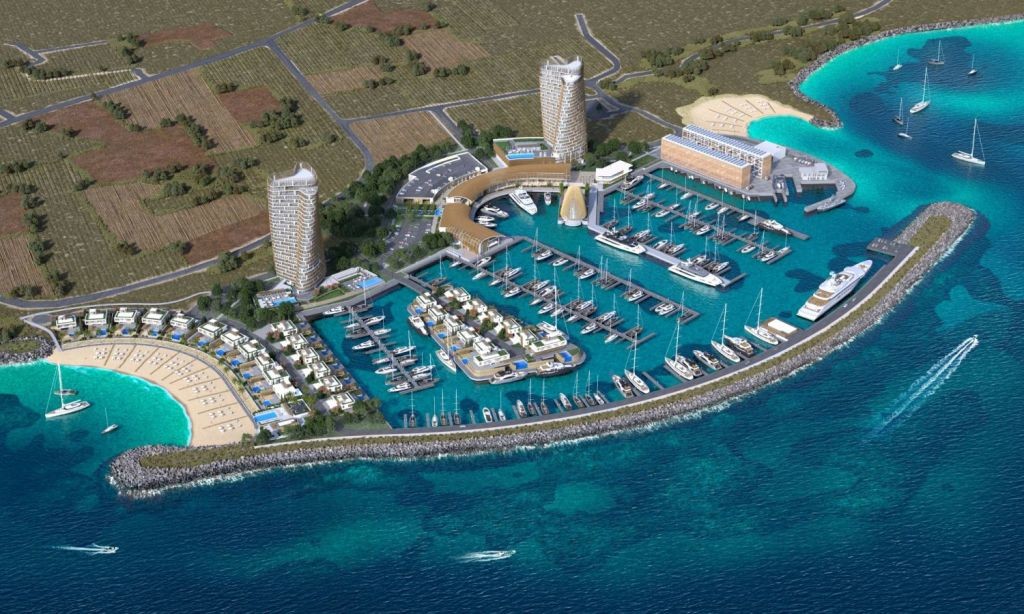 "Ayia Napa Marina not only delivers exceptional homes in an iconic development, it also offers international investors a strong investment opportunity with significant anticipated returns on their purchases, whether that is a luxurious one or two-bedroom apartment, a penthouse, or one of our exclusive waterfront villas," said Stavros Caramondanis, Ayia Napa Marina CEO. "Our presence at this year's Dubai International Boat Show allows us to reach a greater pool of investors – specifically yachting and marine enthusiasts – who are looking at their next purchase, with the added benefit of gaining EU citizenship."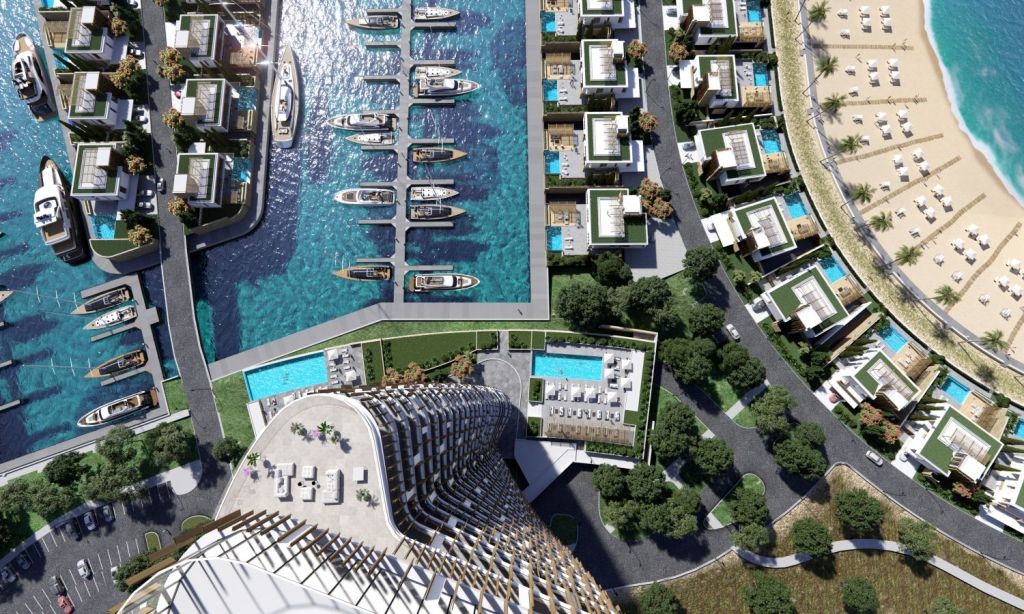 Scheduled to be completed over the course of the next two years, Phase 1 of the two-phase project will feature marine works and infrastructure, including a full-service marina and boatyard. Able to accommodate [highlight color="yellow"]yachts up to 60 meters[/highlight] in length, the world-class marina will feature a total of 380 fully-equipped wet slips enhanced with state-of-the-art berthing facilities, as well as an additional 220 spaces in a dry stack storage area for boats up to 1o meters in length.
Ayia Napa Marina is also equipped with a boat maintenance building and a self-propelled overhead crane with a negative fork lift. In line with its commitment to the environment, Ayia Napa Marina has installed a hull-wash wastewater management system which prevents any toxic particles and dissolved materials that could have an adverse environmental impact from entering the sea.
Overlooking the marina, the development's iconic twisting twin towers will feature 190 luxury one-, two-, three- and four–bedroom residences, and full-floor penthouse apartments at the top two levels. Twenty-nine luxury villas sit along privately secured roads on the marina island and the peninsula, with each lot including significant space for landscaped gardens.
In addition to the marine facilities and residential options, the planned Pyare Village will serve as the commercial centre and hub of the marina, boasting a scenic waterfront with a pedestrian promenade, shops, cafés, restaurants and recreational activities.
#AyiaNapaMarina