[dropcap]T[/dropcap]he Italian shipbuilder CRN, Ferretti Group's brand specialising in the construction of super and mega yachts, has recently announced the sale of a new 62-metre fully-custom yacht.
The new project has been developed by CRN Engineering Department in cooperation with the Dutch design firm Omega Architects of Frank Laupman, who are taking care of the exterior concept, and with the Italian architecture & design firm Pulina Exclusive Interiors, in charge of interior design.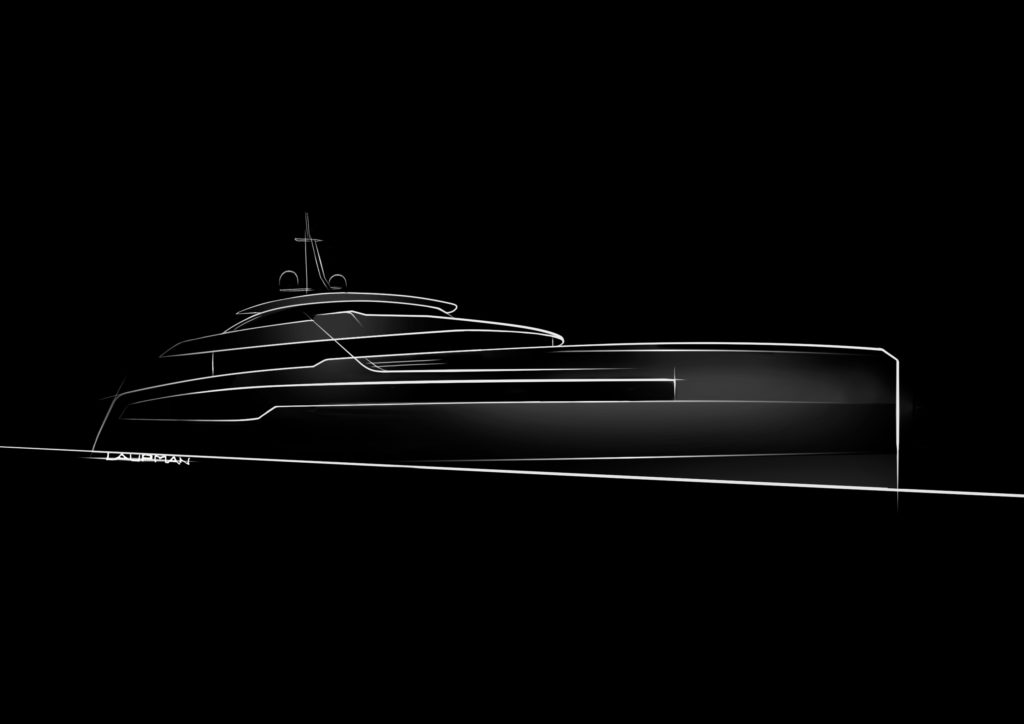 Characterised by sporty and sleek exterior lines – Omega Architects' distinctive design feature -, CRN's new fully-custom yacht skilfully combines the infinitely large – huge size and impressive perfomances – and the infinitely small, in the form of precious, functional details.
We interviewed Alessandro Pulina about his cooperation with the Italian shipyard.
Q
: Some years ago you started your own architecture and design studio, after having worked in the Azimut | Benetti Group. How can you manage your position in this small niche market for very few clients and with a strong competitiveness?
AP: I believe that the way to accomplish our goals as a design studio is to work in a smart way: being dynamic and flexible with a particular attention to timing. Our passion for elegance and the obsessive attention to details creates an explosive mix for each design with an approach of quality bespoke tailoring. Each single project is uniquely conceived, tailor made for the customer's needs. We always have an incite to the innovative definition of the link between client's request and our concept as this niche of market requires each project to be one of a kind. Uniqueness is the key word which expresses our way of designing luxury interiors and products.
Q: Today you have signed the interiors of the new CRN 62m yacht, currently under construction at the yard in Ancona. How are you and your studio facing this challenge?
AP: Our design process is focused on the clients requirements. Step by step we go through deep analysis of inspiration transforms in profound research on the materials, shapes and finishings…an intense and emotional journey.
Q: What is your point of view about the competition Italy-Holland in the yachting sector?
AP: On one side we have the historical value of the Made in Italy craftsmanship and creativity, on the other side, an unparalleled ability to work in an integrated way, together with a consolidated reputation of top-quality products. Competition is a positive thing as it is pushing to an improvement. I am particularly stimulated by competitions as the new challenges always bring new possibilities to raise your rating and to never stop looking forward.
Q: Pulina Exclusive Interiors, that's the name of your studio. Can you describe the elements that characterize your dna?
AP: Within an Italian background where the art of creating beauty and the craftsmanship handed down from one generation to another, we offer a custom made service with endless variation to build a unique atmosphere. A small exclusive design studio is able to turn all your dreams into reality. Human relations with clients and maniacal attention to every detail help to find a right approach in total satisfaction. This is what makes it experience for a few.
Q: What are the most fascinating aspects of your job and of this sector?
AP: The project starts as a blank page where step by step clients dreams and expectations find their visualization. Usually we have little information about the client and his willings. This enigma brings a lot of charm to my work as there is always a new mystery and new challenge. And then there is also passion, but this is another story…
Q: As an architect, how do you expect this market will evolve in the following years? What's your feeling?
AP: My job follows some very important professional ethic rules towards the clients, suppliers, shipyards and partners. Today we may see a change in the market where the relations between the number of clients, shipyards, yacht dimensions and budget for their realization is continuously changing. Here comes bigger challenge where we participate with enthusiasm. Our experience gained over the years helps us to stand out.