[dropcap]S[/dropcap]ince being relaunched as part of the Palumbo Superyachts network, ISA Yachts has been definitely earning its keep. Currently, the Ancona facility counts eight new boats under construction, including two 45 meters from the sporty Granturismo series.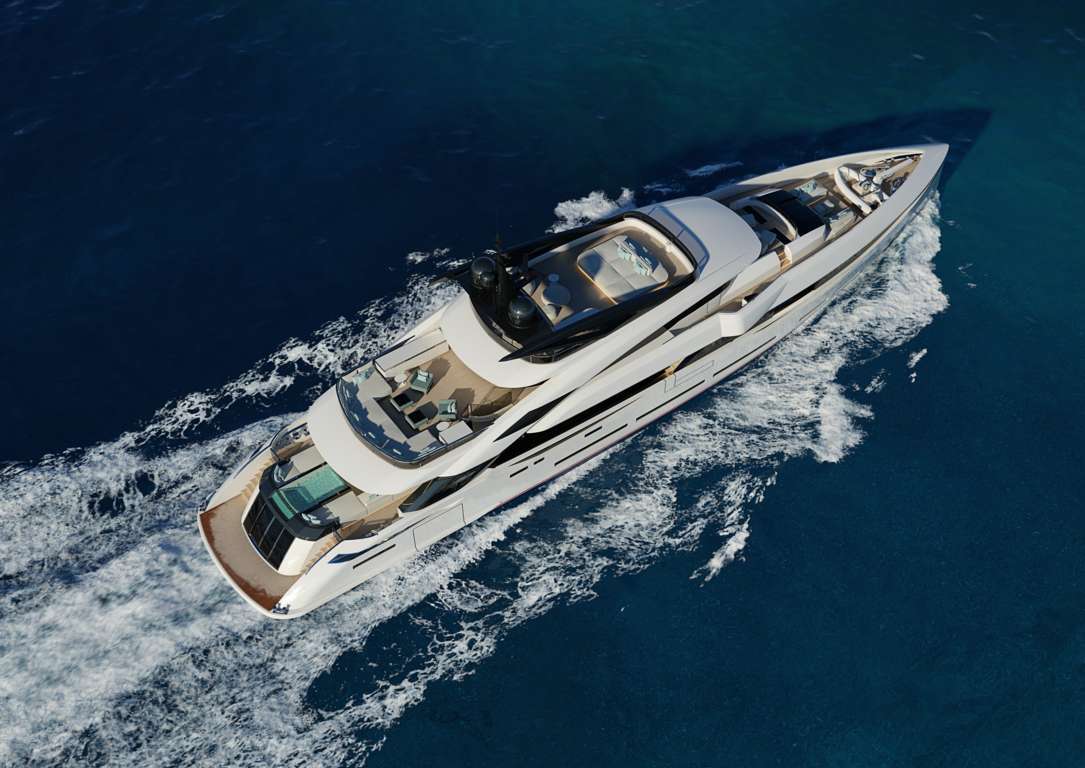 Scheduled for delivery this summer, the brand-new superyacht ISA GT45m features naval architecture from in-house Palumbo Superyacht's technical office and exterior styling by Team for Design – Enrico Gobbi, while the exteriors are the result of Luca Dini Design & Architecture's brilliant work.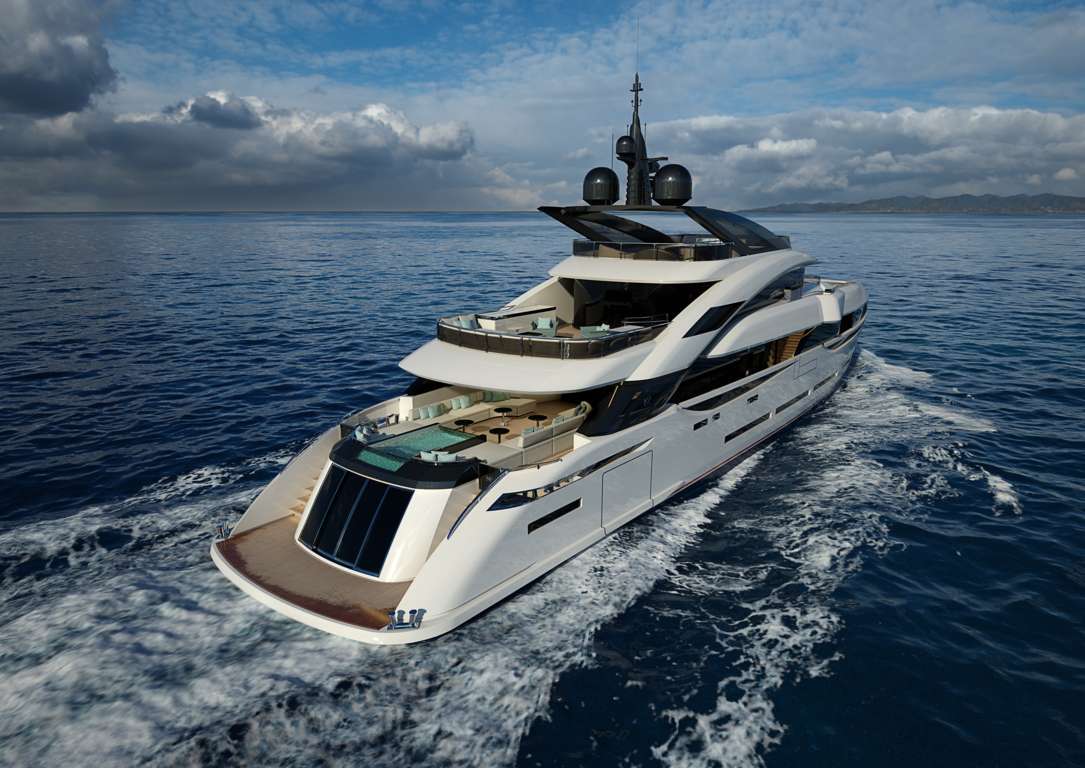 "The first encounter with the owner of this ISA GT45m was dazzling: an enlightened, forward-looking, open-minded entrepreneur. Sea, natural light and fresh air had to be center stage alongside with his profound love for technical and functional things, simple materials, cars, speed, primary colors. So, we chose to modulate the use of materials and glare, as if we were selecting appropriate key words for creative writing" explains Luca Dini.
Hence, a collection of very light oak, bleached teak, lacquering, carbon fiber, steel and glass in all its possible variations characterizes the interior. Dark metal details were also introduced to contrast and complement such brightness and provide the essential accents to enhance the basic concept.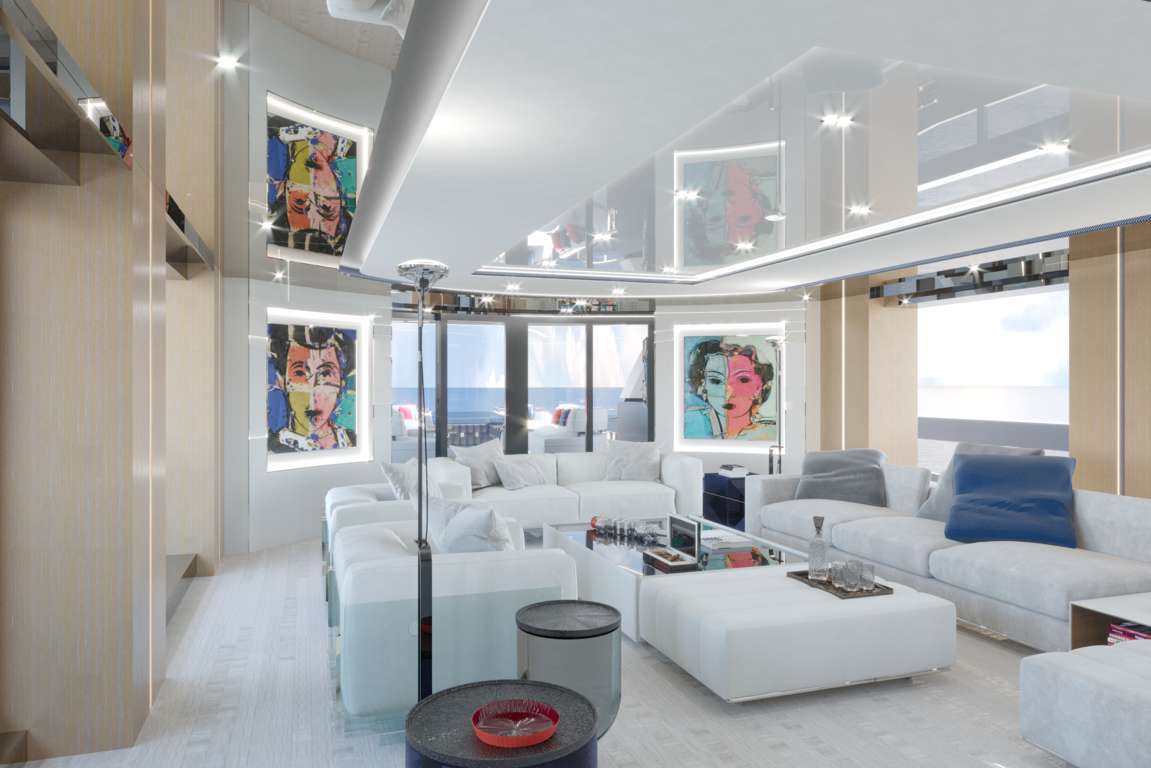 This is a comfortable yacht, with a fairly generous interior space, livable outdoor areas with a strong emphasis on the indoor-outdoor interaction and on the opening to the surrounding environment. Sliding glass doors connect the salons to the cockpits, effectively doubling the space. Curtains are invisible almost everywhere, and sunlight filter systems are applied only where necessary to enhance comfort and create atmosphere through the magical effects generated by the interplay of light and shadow.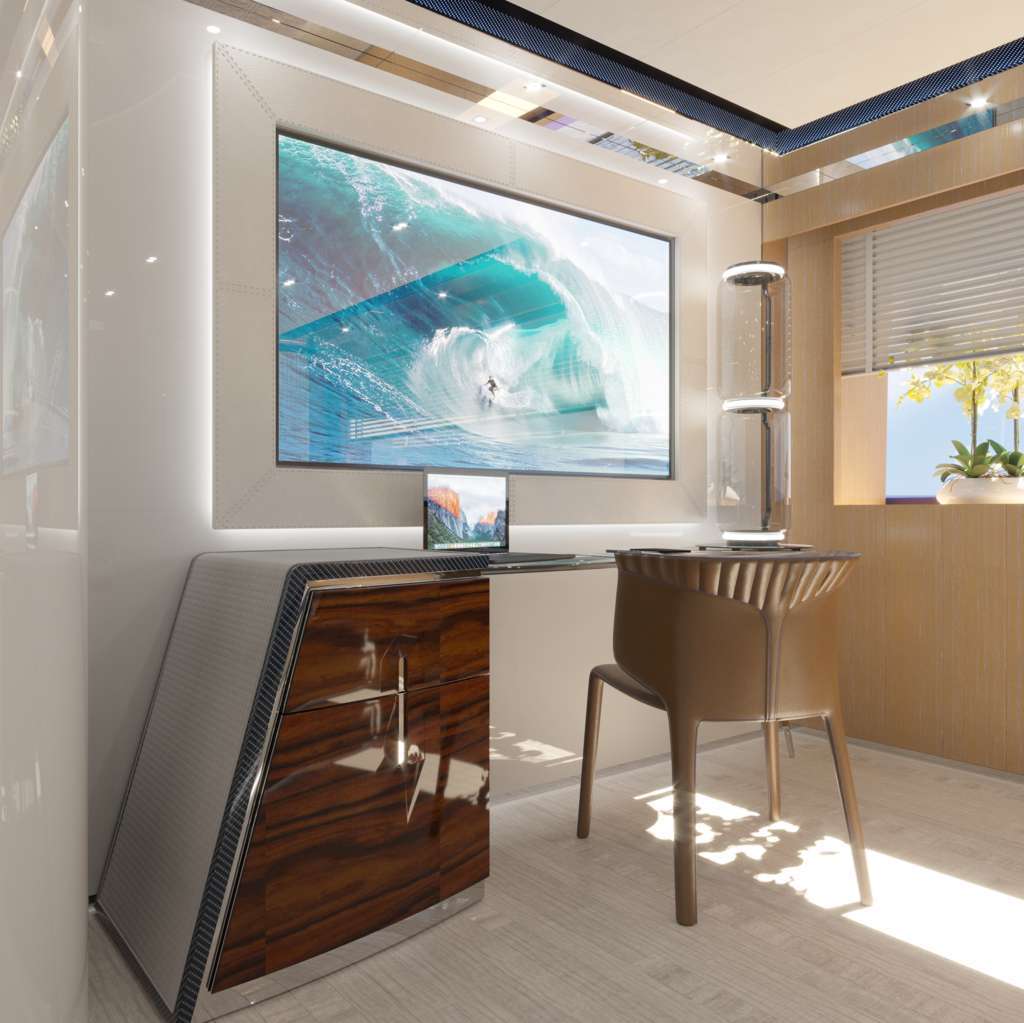 Particularly worthy of note is the soft carpet effect of the flooring, obtained by mixing wood strips treated with different processes. This pattern climbs up the doors creating slight optical illusions. Everywhere on the ceiling, white leather and mirrors intensify the lively welcoming mood of the interior and the attractive scenario endlessly provided by the sea.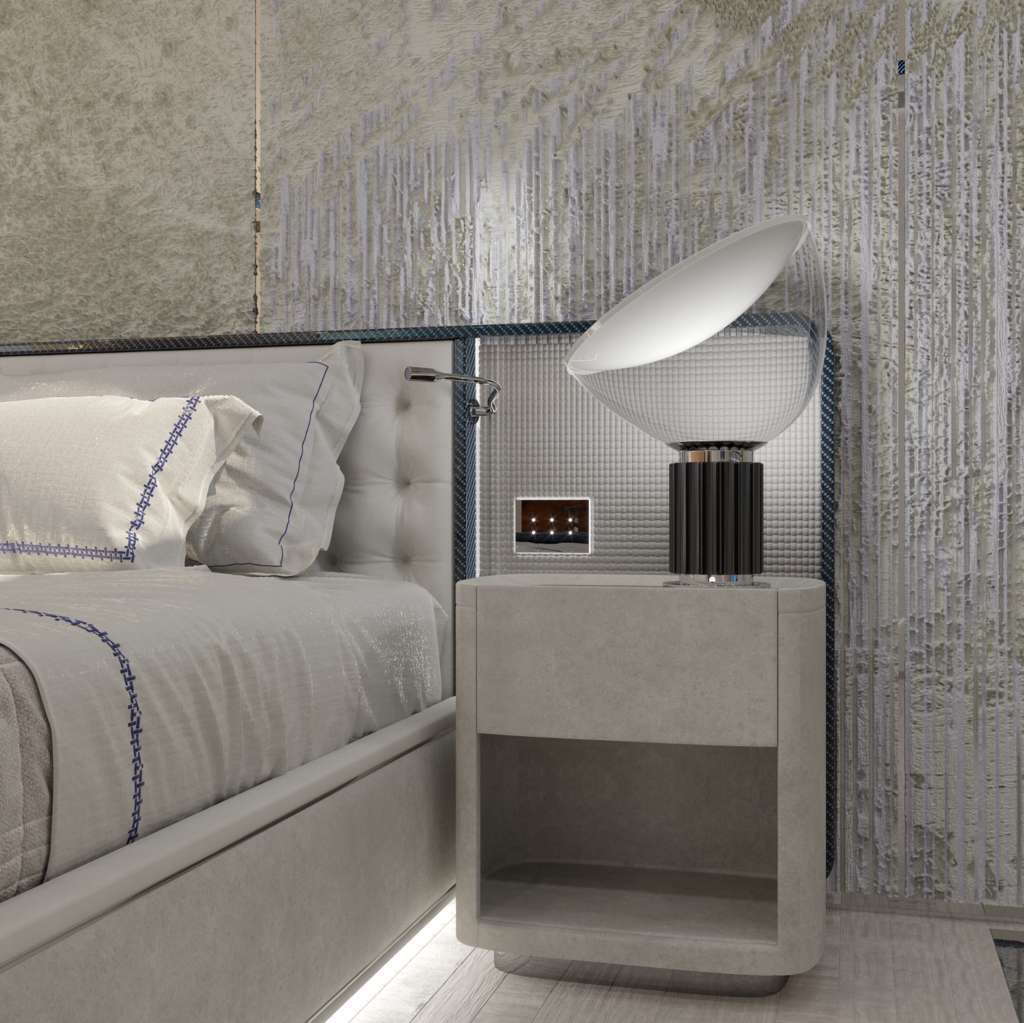 Combined with a palette of neutral, relaxing and natural shades, the dominant blue and red colors add a bright accent to what would otherwise seem a technical and, in places, industrial interior, with distinctive details like carbon, rosewood and stitched leather, all inspired by automotive stylistic elements.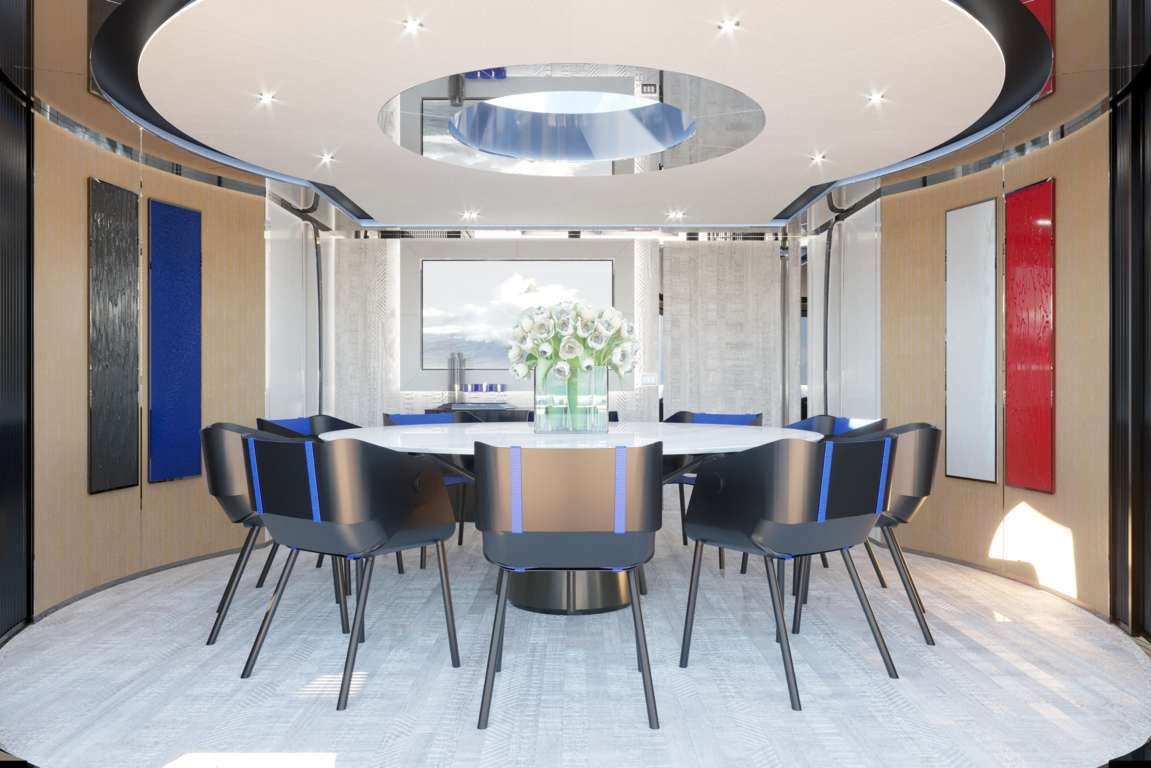 Behind the beds, the bulkheads are true artworks created in resin on a personalized sketch specifically developed for the boat, with abstract graphical references to all the themes dear to the owner: waves, sand, rocks, corals, wind, speed.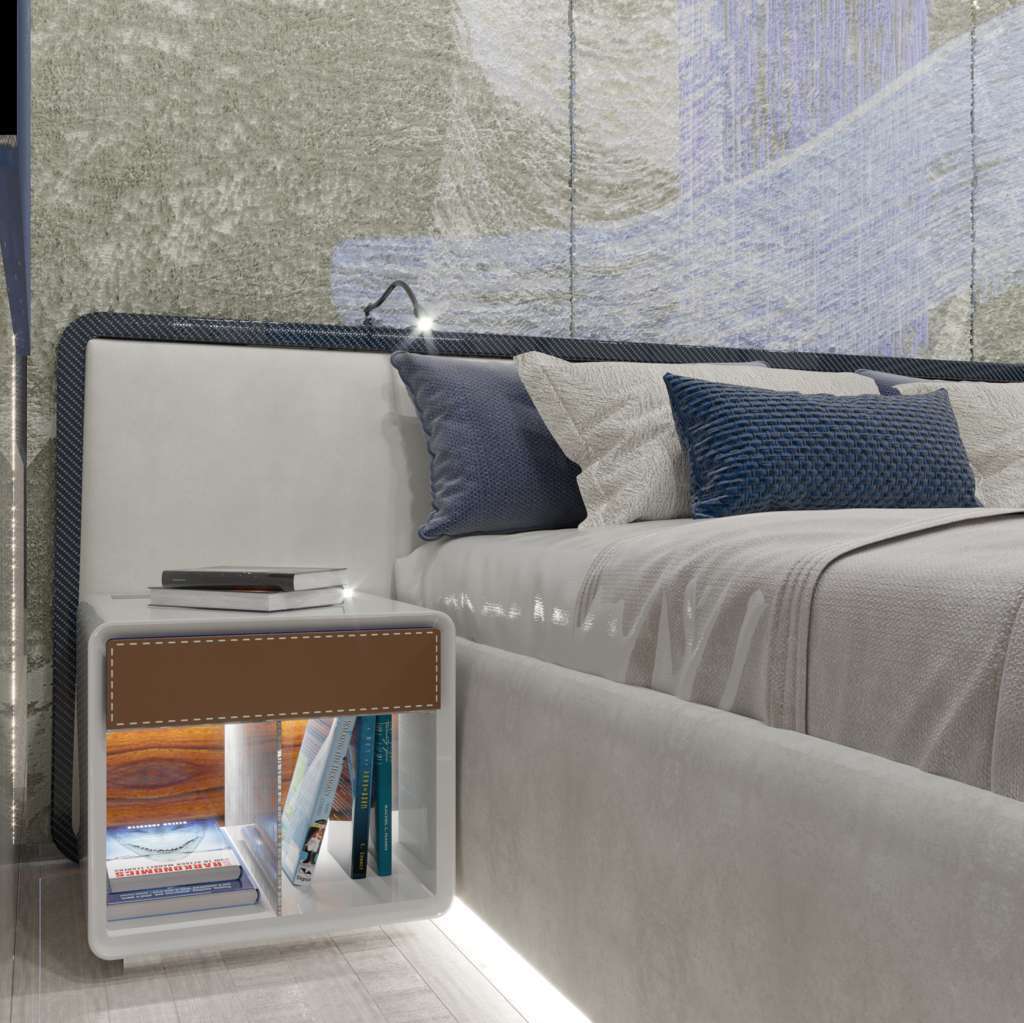 The atmosphere is welcoming, lively, light, but concrete. The freestanding furnishings range from the great classics of Italian design, Achille Castiglioni, Caccia Dominioni, to the leading companies of our time, to small innovative firms that have applied their deep knowledge of materials to innovate everyday objects.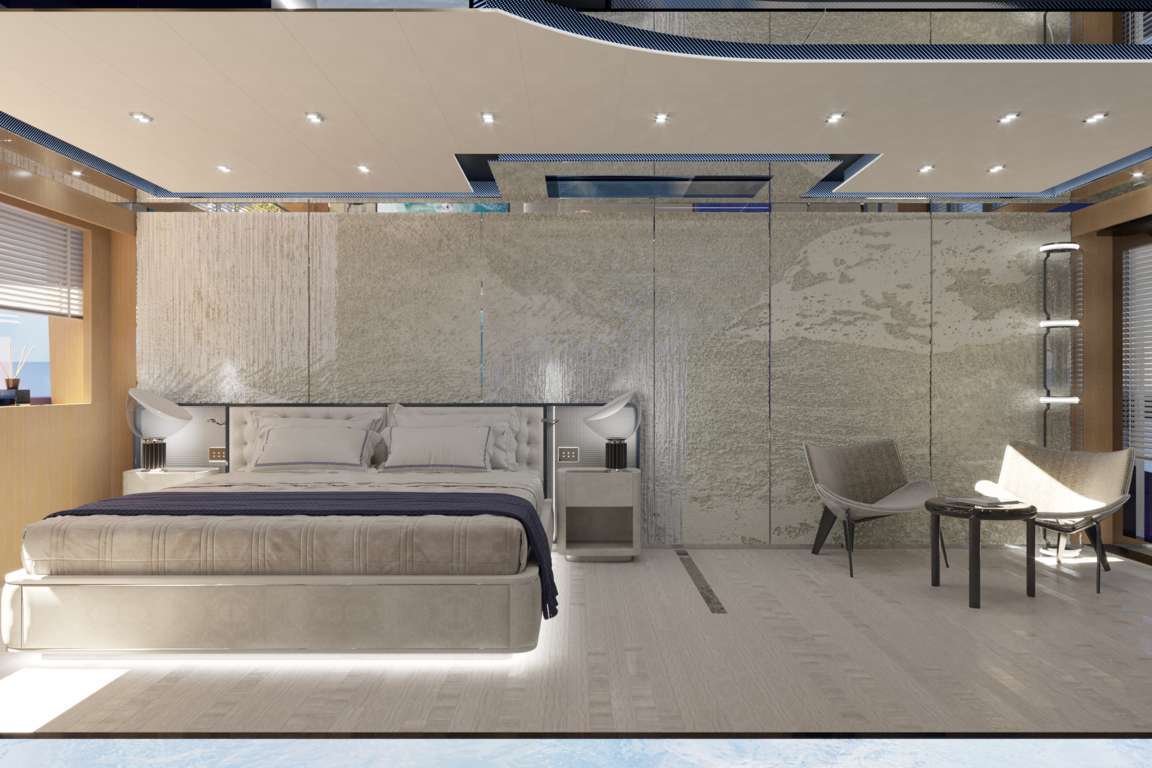 Dynamic, technical, fresh and special, the first GT45 will make her international debut at the Monaco Yacht Show in September, whereas the second one will be handed over to her owner in 2021.