[dropcap]T[/dropcap]he yachting world is preparing for the world's biggest international yachting exhibition: the Monaco Yacht Show will take place next week from 27 to 30 September and it will involve 125 extraordinary one-off superyachts built by the world's most respected shipyard. About 580 among the leading companies from the yachting industry will participate in the event with their latest products. Each year on average, 45 new launches are unveiled in a worldwide debu. Positive vibrations are this year much more evident. We interviewed Julia Steward, Director of Imperial Yachts, about their vision of the market and their impressive fleet of this year's edition.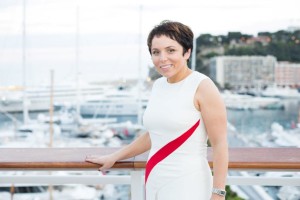 Q: Julia, much more enthusiasm in this sector is much more clear this year. What do you expect from this edition and, above all, what makes Imperial different from the others?
This year the Monaco Yacht Show represents a milestone for Imperial, not only because we exhibit highly luxury superyachts, but also because we bring to this 2017 edition the most exceptional brokerage listings available. Project 783 represents the pinnacle of luxury superyacht, kept in perfect condition all-year long; while Fast Support Vessel 6711 is the uktimate support vessel built on purpose with exclusive on board amenities. The Imperial difference speaks while on board!
Q: As to the yachts for sale, you have this year a very special new-build, the 67 metre Fast Support Vessel 6711. In these latest two years we heard much about support vessels, is it a new trend for the future, a market that can keep on growing?
We are proud to have been among the firsts to believe in yacht support: this kind of vessel corresponds to the new mentality in our industry, much more open to wild adventures. Fast Support Vessel 6711 corresponds exactly to this idea: her large volume on board and the impressive outfitting is a testimonial for any demanding yacht owner. At Imperial, we definitely believe that Support Vessel will become a trend for the next 5 to 10 years!
Q: What are the new trends in the charter market? In terms of destination and services?
Above all, a taste for remote destinations: while French Riviera or Caribbean are the ideal places for decades, charter guests are much more open nowadays to discover or rediscover countries that were only know by specialists: countries like Colombia, Cuba, Costa Rica or Belize are new A-list destinations. We also noticed Indian Ocean, particularly Maldives, are more and more enquired and our experience in this area is a great asset. Obviously, in some areas, usual yachting ervices are difficult to obtain and ensure, but these daily challenges are those which make a yacht management company standing out from the crowd!
Q: Talking about the new "Millennials", is it an easier market to approach than their parents or not?
We can't really feel their influence in our industry, but in the next 10-20 years they will be the new yacht owners. And while the "old generation" like reasonable things, the new generation is much more demanding and like exploring the world. For sure, it will be one of the key of tourism development in remote destinations.
Q: Someone says that the moment when yachts will be sold via e-commerce is not so far. What do you think? Is it so rapid the decision to buy a boat?
Never say never: we will see how the industry is transforming itself. But the superyacht approach, today, is not "e-commerce-approved", as this industry remains traditional in the sales and charter processes.