IMPERIAL (Owner's representative and Construction Manager) has today presented the new mega yacht RoMEA (81.8m length / 12.6m beam), one of the most unique vessels ever built by the German shipyard ABEKING & RASMUSSEN, with the exterior and interior design created by Terence Disdale Design.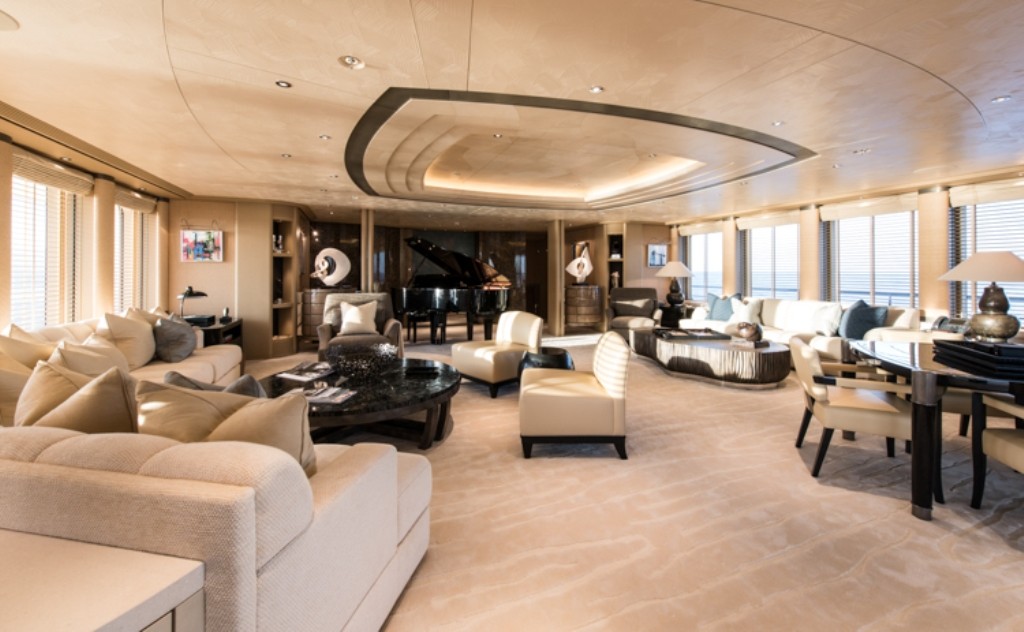 The interior layout of this magnificent motor yacht offers a fantastic full-beam master suite and 6 cabins, accommodating up to 14 guests. RoMEA boasts among the most exclusive features on board, such as a [highlight color="yellow"]Cinema[/highlight] on the main deck saloon, an incredible [highlight color="yellow"]Beach Club[/highlight] or a [highlight color="yellow"]Spa saloon[/highlight]. Tastefully decorated with the most magnificent furniture, leathers and fabrics, this stunning vessel will remain as an iconic one in the future and a model to follow in her range.
Managed by IMPERIAL, RoMEA is available for Charter exclusively with IMPERIAL.
[divider style="dashed" top="20″ bottom="20″]