[dropcap]D[/dropcap]esign, creativity and craftsmanship are blended to define the Fendi Casa Collection presented at Maison & Objet 2016. Featuring a distinguished Italian allure, the Collection is defined by a warm atmosphere surrounded by a sophisticated and natural environment. Soft and graphic lines are highlighted by intense shades and vibrant lacquers. Lamé threads and daring colour combinations enhance the wise use of tones, enriched by a new colour palette: caramel, lake green, Prussian blue and sapphire, as well as white and black. Metal shades refine the structures, elegantly coordinated with the surfaces in marble or in Ebony Macassar and Palissandro Dark woods.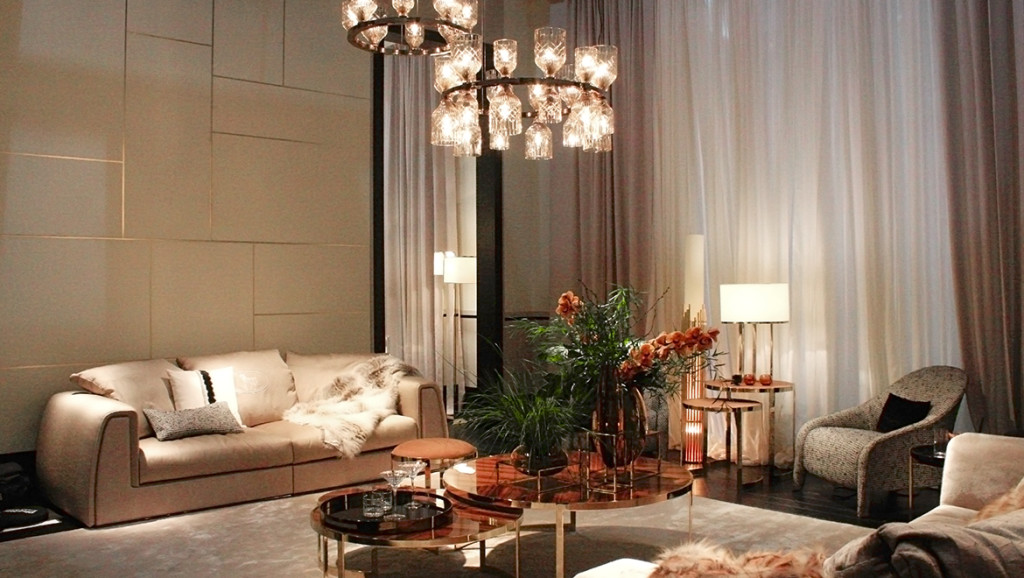 The Signature Collection by Paul Mathieu comes to Maison & Objet 2016 with a preview of its latest releases, the very essence of aesthetic rigour, expressive research and skilled craftsmanship. An interior décor project which stems from the partnership with Luxury Living Group and has now been extended to include new elements designed for living spaces, creating an expressive connective thread with the designer's signature style.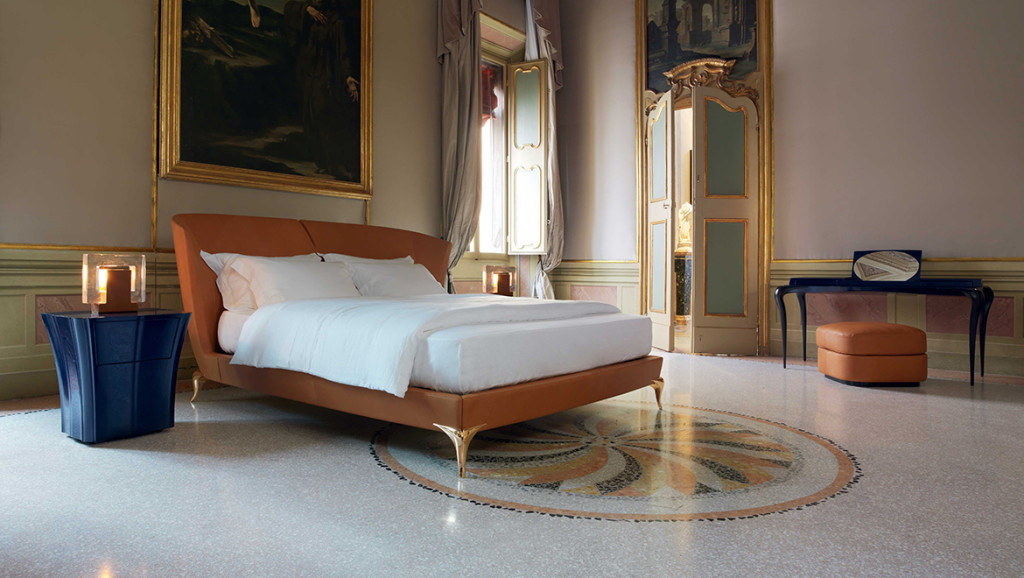 The new Heritage collection refocuses on a dimension of luxurious contemporary tones. Furniture and accessories, displayed in a space inspired by the Art Deco period, rediscover an early twentieth century mood in a sequence of highly impacting interiors: decorative themes with references to works by Klimt and Boldini provide a perfect backdrop to sofas, armchairs, consoles, chairs and accessories.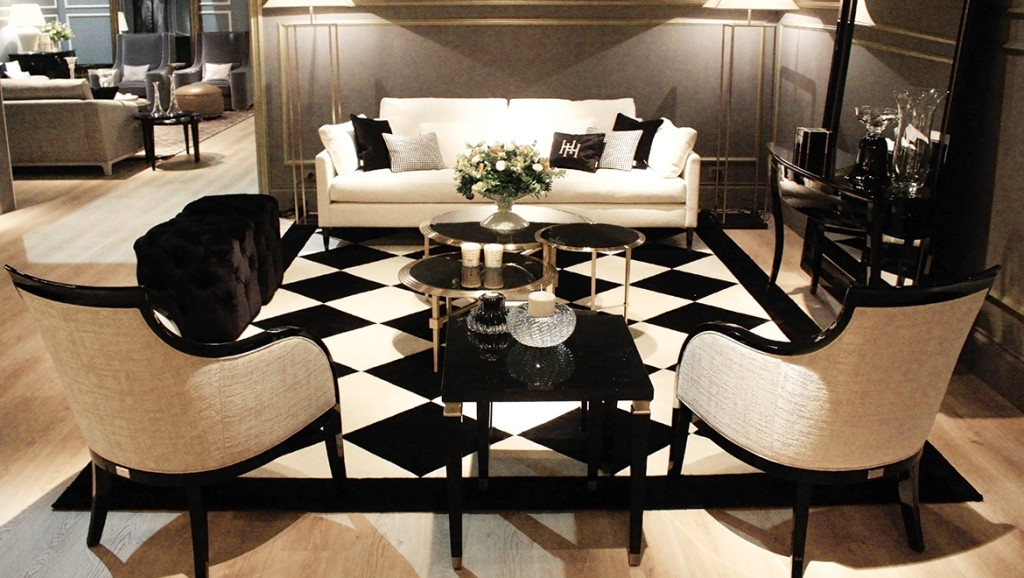 Luxury Living Group celebrated the 2016 edition of Maison & Objet with a cocktail party hosted in the Parisian showroom of George V. A tribute to elegance and quality of the design Made in Italy embodied by the collections of the Group worldwide. The excellence of craftsmanship and innovation are expressed by the new proposal of furnishings and complements with a contemporary style.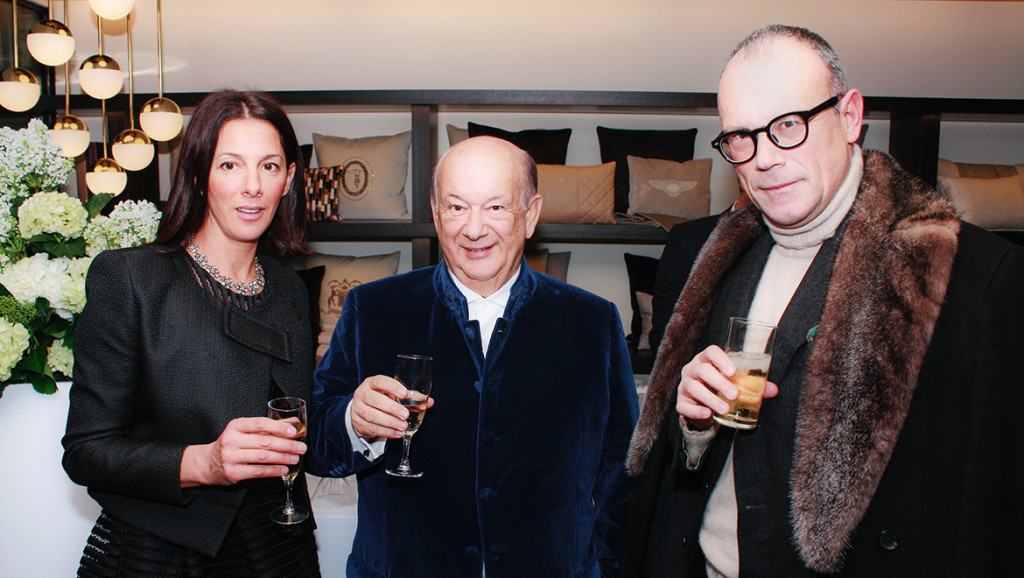 New York Fashion Week
The Shows at Skylight at Moynihan Station at this year's NYFW were designed by Ally Coulter, Vice President and Creative Director for Luxury Living Group USA. Black and white pieces from the Fendi Casa collection and pieces from the Contour collection by Paul Mathieu were featured prominently in the space along with Pirelli calendar iconic images.
"I added a touch of travertine tones and golden-yellow color that were inspired by the architecture and golden sun of Roma as a nod to Fendi and all the beauty, craftsmanship and detail of the brand," said Ally Coulter.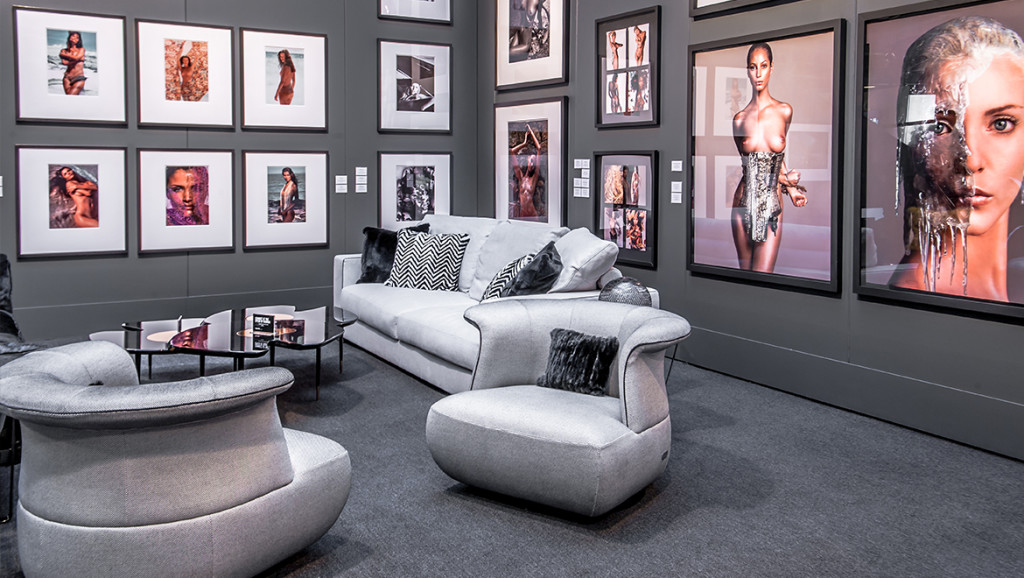 Milano
Luxury Living will be exhibiting in Milano at Salone del Mobile 2016, 12/17 April 2016.

[divider style="dashed" top="20″ bottom="20″]
www.luxurylivinggroup.com