"When compared with other boats of its size it has an enormous pool, huge external deck areas, and all with the same internal volumes as a normal 83m," says designer Clifford Denn. "It's large boat thinking that puts the Owner's needs first."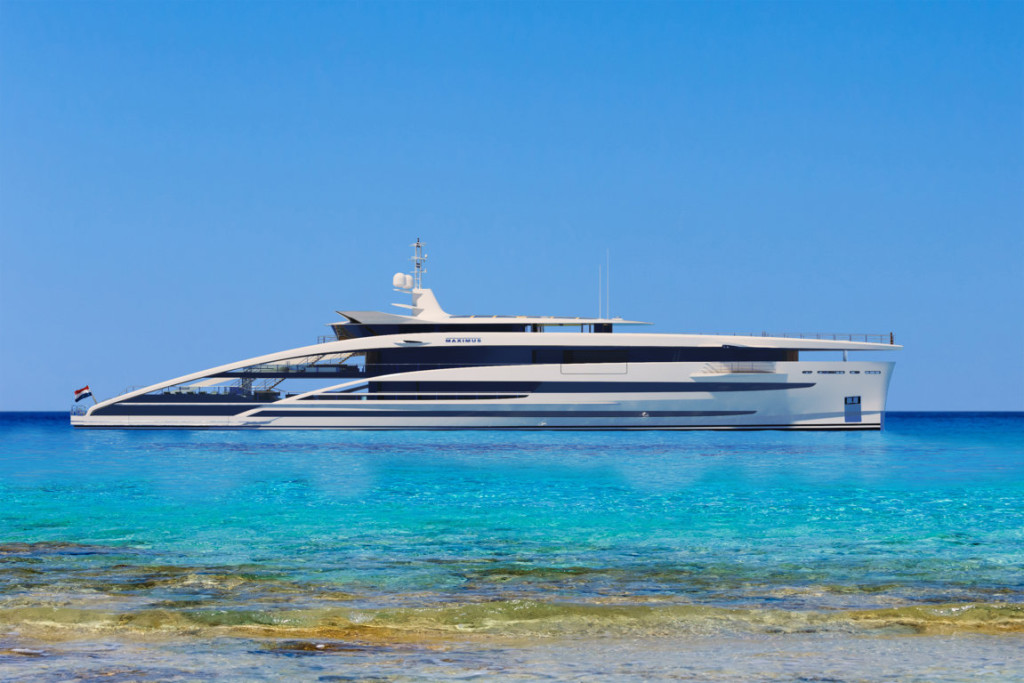 Dutch shipyard Heesen Yachts unveiled at the recent Monaco Yacht Show its new ide of flagship, it is called "Project Maximus" and is designed by Clifford Denn, already involved in Project Maia. This time Heesen's new revolutionary concept is a 83 metre superyacht with a spectacular, incredible, amazing and breattaking aft deck swimming pool and waterfall on more levels.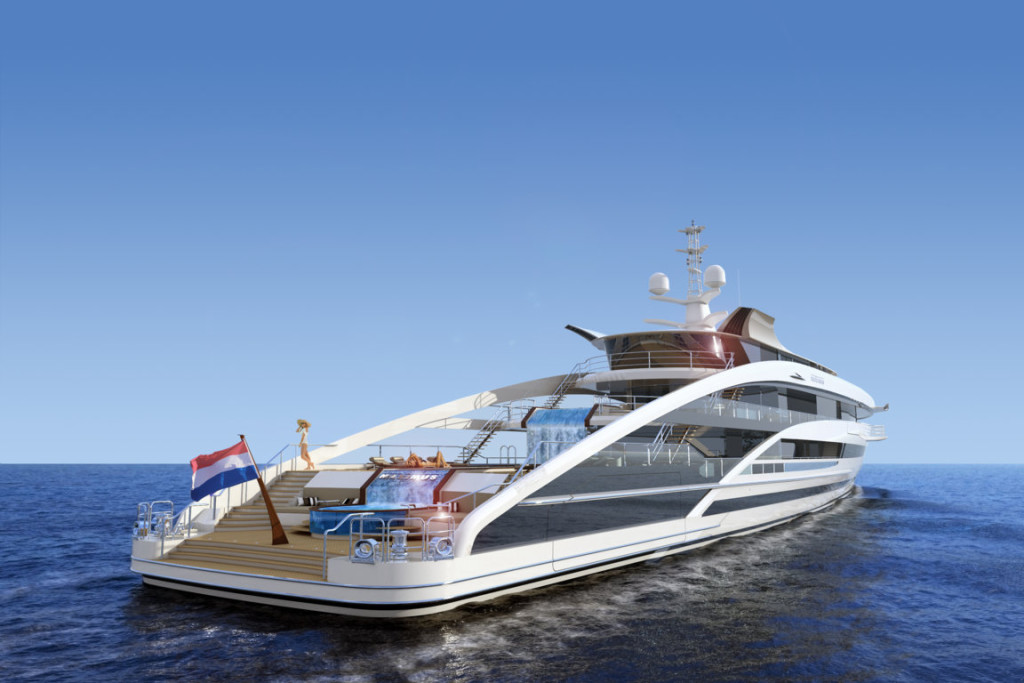 Maximus by name, and maximus by nature. This project is a hugely flexible platform that offers optimum distribution of both interior and exterior volumes and spaces to achieve a long, low, sleek and narrow vessel ideally suited to optimise the benefits of Heesen's new 'shed', which can house up to 83m LOA.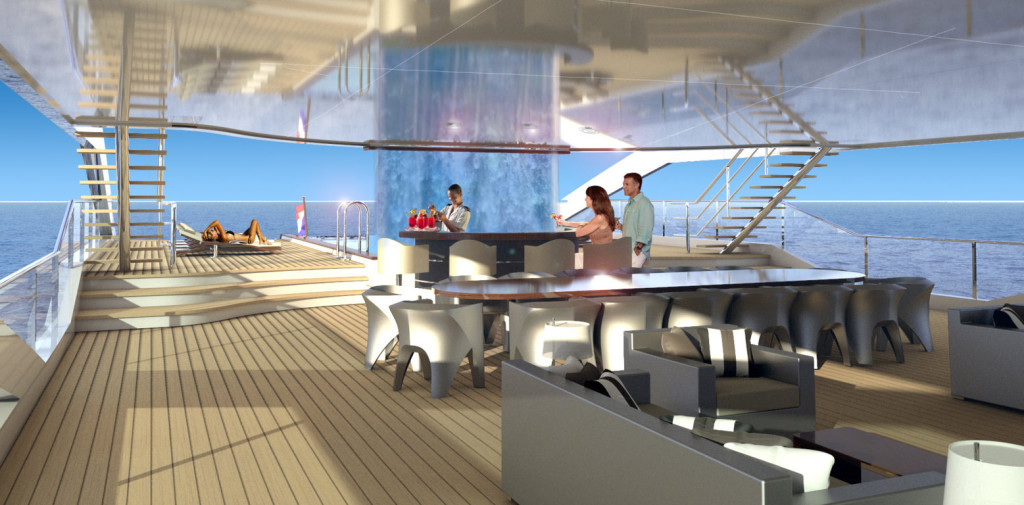 Inspired by Denn's experience designing commercial passenger vessels for Cunard (QM2), P&O and, in particular, Viking Ocean Cruise vessels where the Wheel house is located forward and under the Passenger decks, this striking yacht puts the owner experience at the fore. Central to the design is the 100 per cent use of private exterior deck for owner and guest, stretching an unprecedented full length of the boat.
An almost vertical bow enables an extended waterline length and so allows the crash bulkhead to move forward, gaining interior space and volume. This frees up further exterior space at the stern of the vessel, including an impressive pool area, stunning waterfall features and a large bating platform. Wide stairs link all external decks, and a fantastic cosy covered external lounge/dining area is located just forward of the pool on the Main deck.
Providing good wind protection for all aft decks and optimal hydrodynamic performance for which Heesen is renowned, this flexible platform, packed with Heesen signature details, can accommodate up to five guests, with the option to be configured as 2 x VIP and 1 x guest by opening linking doors, in addition to a stunning Owner's suite.